Ufotable, the animation studio responsible for the Genshin Impact anime project, recently updated the project's fanbase with 2023 information.
Ufotable studio reveals Genshin Impact anime update for 2023
You may recall hearing last year that miHoYo and Ufotable, an animation studio, were working together to bring Genshin Impact to television. In the fall of 2022, a concept trailer was used to announce that the game would be getting an anime adaptation. Little information about the upcoming title has been released since then, but that all changed recently on Twitter.
―『原神』コンセプトPV公開中―
Twitterアカウントも開設、作品情報をアップデート予定です。是非、チェックください。@Genshin_HU_JP @Genshin_HU_EN @Genshin_HU_KR @Genshin_HU_ZH
&
PS5・PS4・iOS・Android・PC向けオープンワールドRPG『原神』公式Twitterアカウント@Genshin_7
是非。 pic.twitter.com/3pfy5P2PQu

— ufotable (@ufotable) January 15, 2023
The fandom was taken by surprise when Ufotable tweeted about Genshin Impact. There, fans were given updates on the title while work on the adaptation continues in the background. Ufotable has created official Twitter profiles for the anime, which will disseminate new trailers and posters in the coming months, while the animators continue their work at the drawing board.
To reach a wider audience, Twitter accounts were set up in several different languages, as you can see above. There is a page for Japanese, English, Korean, and Mandarin Chinese. So, if you want to keep up with the Genshin Impact anime, these are the places to go.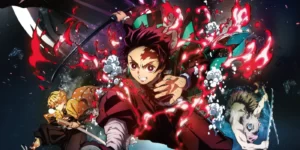 Naturally, fans are excited to see Ufotable's take on Genshin Impact, and you can hardly blame them. After all, the success of Demon Slayer: Kimetsu no Yaiba has brought the studio its highest level of acclaim to date. Ufotable's track record with other titles like Fate/Zero has proven to fans that the studio is among the best in the industry. And fans of Genshin Impact are accustomed to nothing but the best from the show.
About Ufotable
Ufotable, Inc.

Native name

ユーフォーテーブル有限会社

Romanized name

Yūfōtēburu yūgen-gaisha
Type
Yūgen-gaisha
Industry
Japanese animation
Founded
October 2000
Headquarters
Suginami, Tokyo, Japan

Key people

Hikaru Kondo, President

Number of employees

219 (as of April 2022)
Subsidiaries
Ufotable Tokushima (2009 – present)
Website
www.ufotable.com