Trevor Bauer will be a free agent by next Friday and will be able to sign with any team.
Here are four possible destinations for Trevor Bauer next season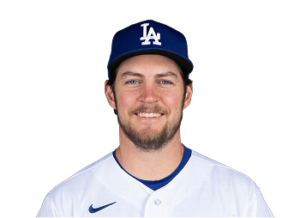 Related: Unsettling details about Trevor Bauer's suspension emerge ahead of his return to MLB free agency
The Mets rotation currently consists of Verlander, Max Scherzer, Carlos Carrasco, Kodai Senga, and Jose Quintana. That's five arms, but there's no doubt Bauer fits the bill as someone who can help them out a lot. The right-hander is still in the mid-90s with nasty off-speed stuff and has experience pitching for a playoff team. Trevor Bauer is inexpensive and still capable of dominating in any role. The Mets should at least consider it.
Read also: The Mets have one goal in their negotiations with Carlos Correa
The Astros lost ace and reigning AL Cy Young Award winner Justin Verlander this offseason when he agreed to a two-year deal with the New York Mets. While the Houston staff remains strong in the absence of Verlander, Bauer could be his immediate replacement.
Furthermore, because the Dodgers are paying his salary, the Stros can sign the former UCLA standout for only $720,000. He enters a favorable situation for a team that will almost certainly contend for another championship and becomes a mainstay in the rotation.
More MLB: The Mets have one goal in their negotiations with Carlos Correa
The Rangers are clearly going all in to become a contender as soon as possible. That was evident last winter, when they spent $500 million on middle infielders Marcus Semien and Corey Seager. In addition, the Rangers signed Jon Gray, Andrew Heaney, and Nathan Eovaldi.
Adding Bauer to the mix would be the icing on the cake, and this franchise could then actually compete with the Astros in the American League West.
The Padres have a strong rotation led by Blake Snell, Joe Musgrove, and Yu Darvish. They will give Seth Lugo a chance to start in Spring Training, while Nick Martinez is also expected to return to the lineup. There isn't a lot of consistency after the top three, which is why Bauer would be ideal.
He's not under the pressure of being the No. 1 or No. 2 starter. He can only pitch and help the back end of the staff. Although Bauer is unlikely to care, it is an opportunity for the Dodgers to regret letting him go.