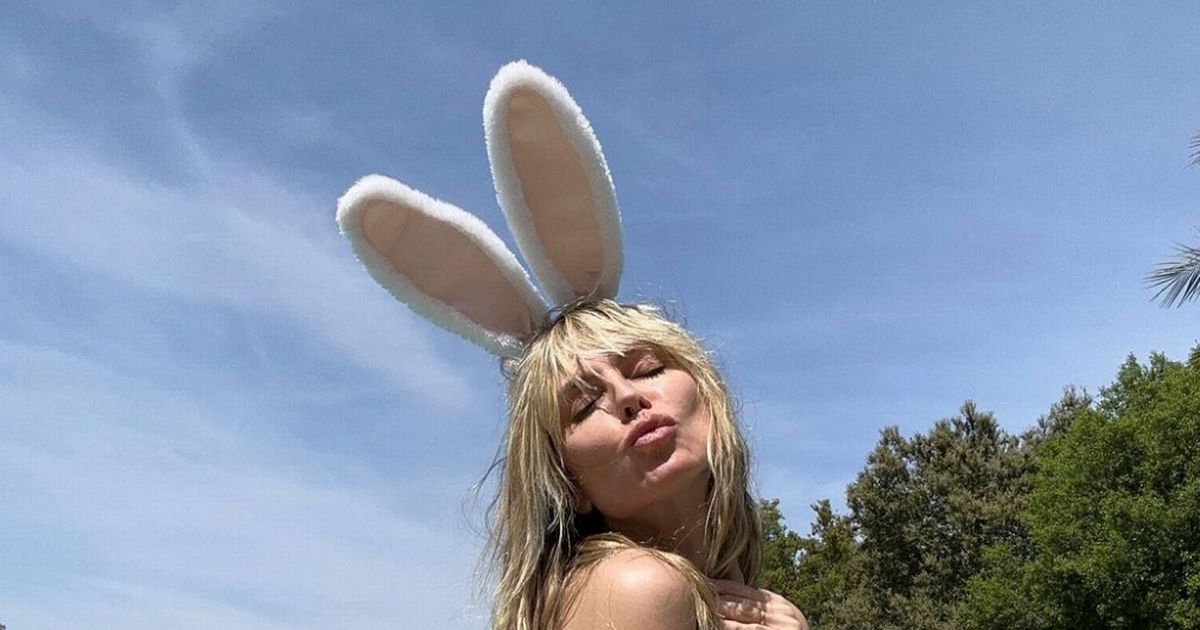 Heidi Klum, judge on America's Got Talent, caused a stir when she celebrated Easter with her family wearing only a black thong.
Heidi Klum bares everything for the Easter bunny in a topless snap
She rarely skips a week without giving us hot news to share with her following of devoted followers.
And on Sunday (April 9), Heidi Klum did it again with another sensational photo that melted the internet.
The 49-year-old supermodel's latest image clearly resonated with fans on social media, but her pictures in general often attract the attention of her 10.7 million followers.
The blonde bombshell took to Instagram to show off her best angles while wearing nothing but a black thong printed with stars.
The mother-of-four blew a kiss to her devoted followers while sporting a pair of white rabbit ears perched atop her head in honor of the holiday.
Heidi let her blonde, wavey hair fall over her shoulders, loving the way it felt while still damp from an unplanned swim.
The actress also opted for a minimal makeup look that highlighted her dewy complexion.
Her admirers online couldn't get enough of the holiday photo in which her killer curves took center stage as she wished them a happy Easter.
The model posted an image of herself wearing a skintight mermaid dress covered in cartoon figures to her Instagram Story, including a huge bunny rabbit at the front.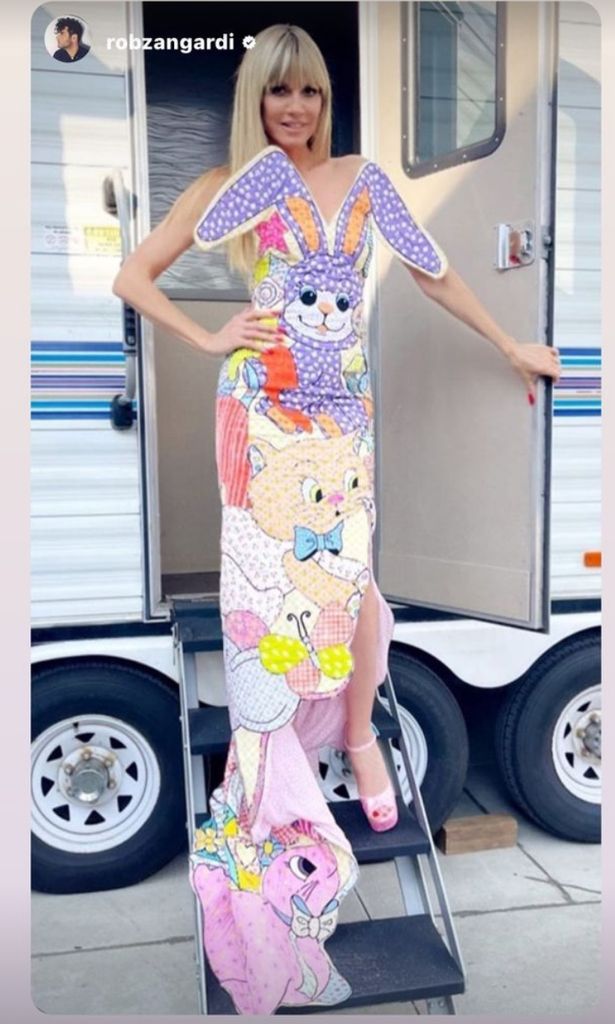 Backstage at America's Got Talent, she was waltzing around in a gown with a plunging neckline and a thigh-high slit that revealed her pink platform heels.
The actress opted to wear her golden locks straight for this look and wore a full face of gorgeous makeup that included a touch of blush on the apples of her cheeks to highlight her youthful skin.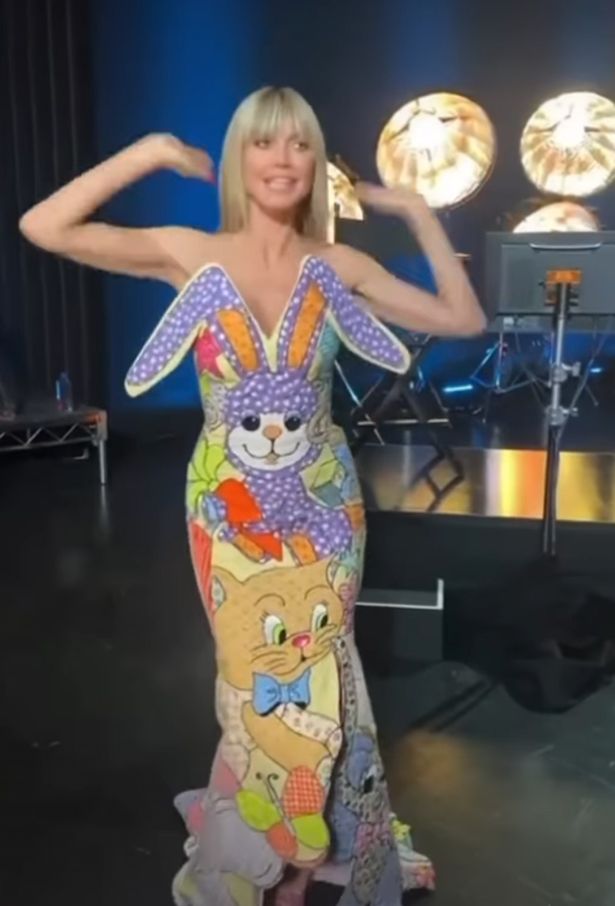 She finished off her look with a swipe of bare pink lipstick and a wash of soft brown smokey eyeshadow.
The model did a small dance and twirled in her dress to draw attention to her outfit in front of an internet audience.
DON'T MISS: