The America's Got Talent judge lit up the web as she flaunted her toned pins in a shimmering silver dress in front of her millions of fans.
Heidi Klum broke the internet once again in a stunning latex gown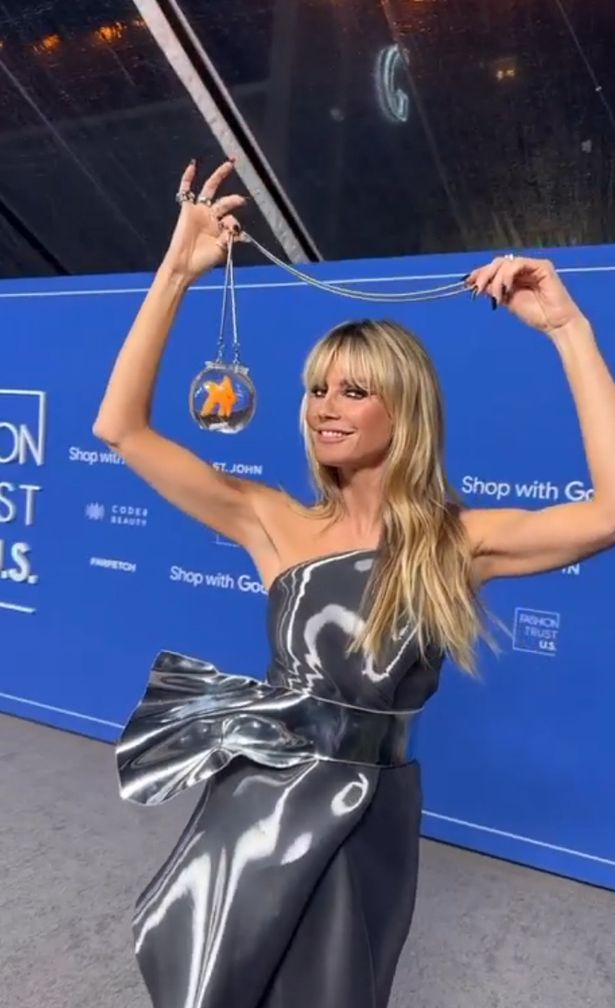 The 49-year-old supermodel put on a stunning show as she attended a Fashion Trust US event this week.
Heidi looked stunning in a silver gown that clung to her trim figure and featured a massive belt that cinched at her waist and flared out into a dramatic bow.
As she strutted along the grey carpet, a sinful slit in her gown revealed her toned pins to the cameras.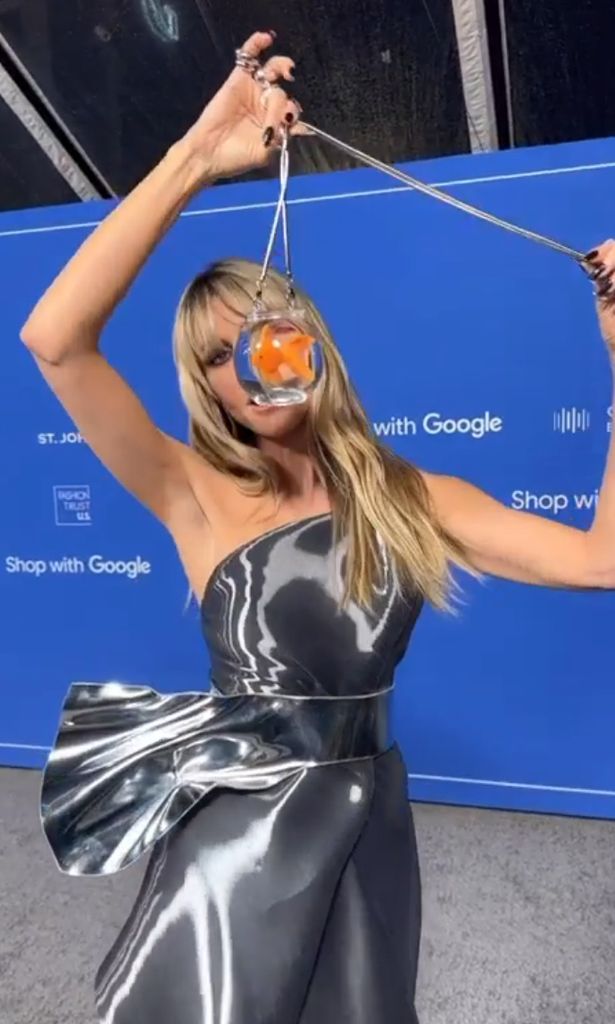 Heidi's gown had an off-the-shoulder neckline and fell almost to her ankles, almost hiding the white strappy heels she'd chosen for the occasion.
Heidi's unique purse, which she carried on a silver chain to make it look like a tiny goldfish, was the finishing touch to her outfit.
The supermodel opted for a glam make-up look, which included a pale pink glossy lip and bold eyeliner, and she let her blonde tresses fall past her shoulders while embracing her full bangs.
She said the beautiful dress was from Kate Barton Design's 2023 collection. Dresses can run you around $3,000, while the goldfish purse is $350.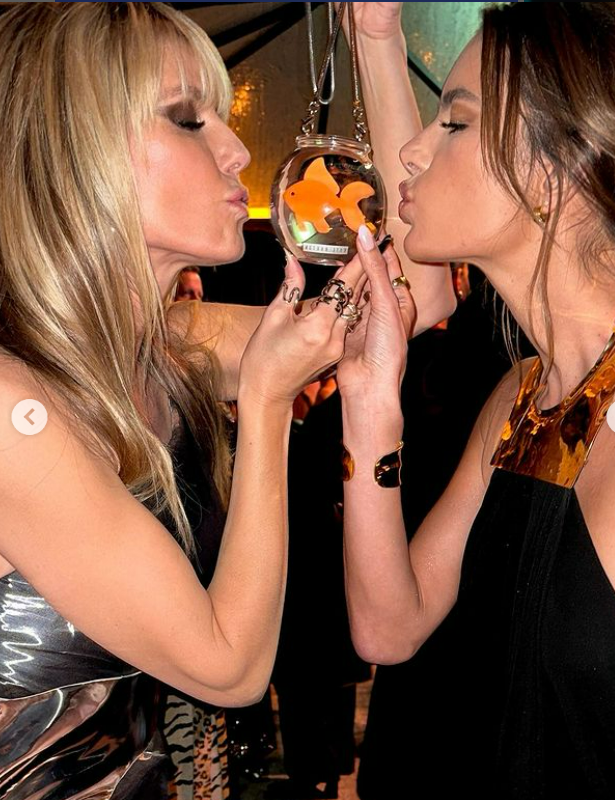 Later on, Heidi was spotted celebrating with friends over dinner while wearing her incredible dress and showing off her toned legs with each slinky move to an unheard beat.
She posted an Instagram photo with the caption, "Girls night out at @fashiontrustus," much to the delight of her millions of followers.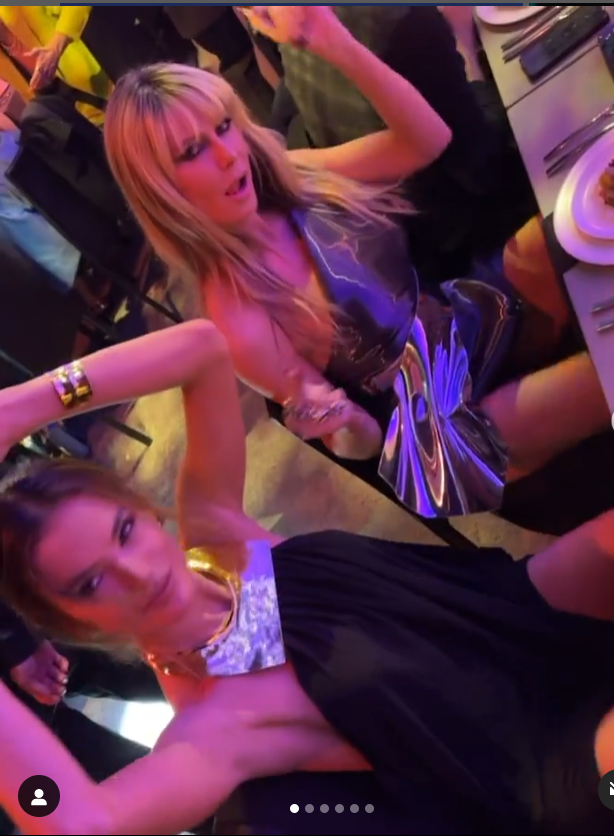 When the model graced the cover of Vogue Greece, she wore a sheer beige cape that left little to the imagination.
Heidi's curves were on full display in the netted material, and the silk skirts that clung to her legs for the cover photo shoot were a creamy shade of pink.
Heidi put her golden locks in a wet-looking ponytail for the photoshoot, and she showed off her toned legs by kneeling in the corner of the room.
In another photo, the model from Germany's Next Top Model wore a pair of beige knickers that were hitched up high on her waist and an open eyelet blazer that revealed her pert little side-boob.
Heidi thanked the magazine for letting her pose for two covers, her slim waist emphasized by the puff sleeves of her jacket.
READ MORE :