For Hollywood, Easter came early this year. Several A-list celebrities also shared their early holiday preparations on social media, as well as a sneak peek at their festive weekend outfits.
Fans are overjoyed with images from the Kardashian/Jenner clan's and Heidi Klum's Easter celebrations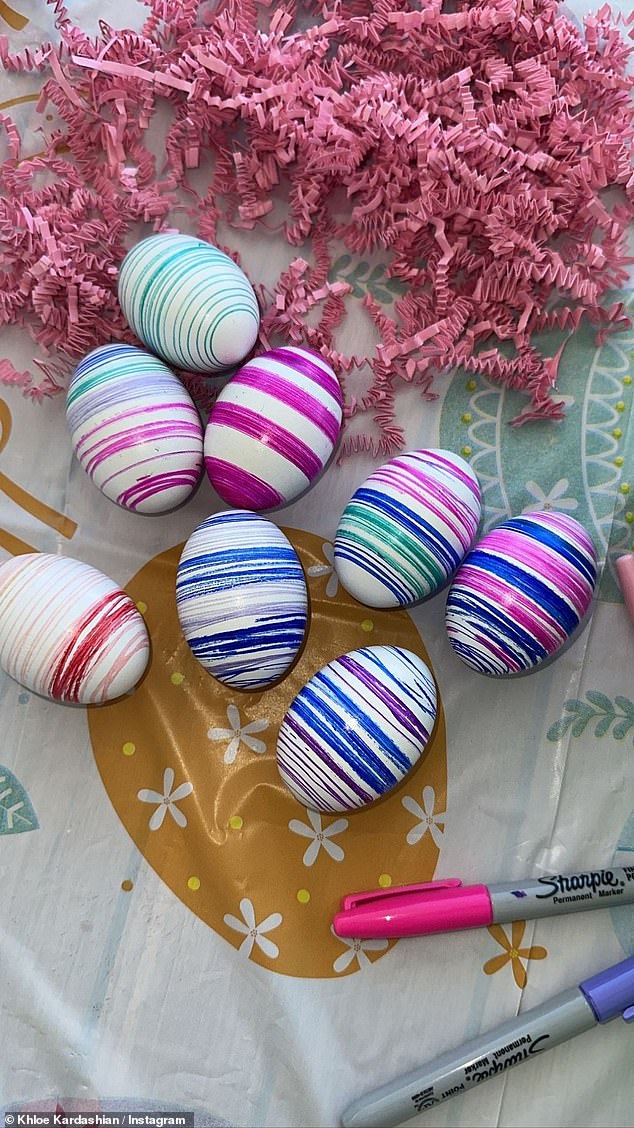 Khloe Kardashian, 38, posted several Instagram stories in which she painted eggs with her four-year-old daughter True.
She began her Easter content with a photo of a table covered in a holiday tablecloth, pink paper shred, and multiple eggs colored with Sharpie markers.
The Good American founder then posted videos of True coloring eggs with a small machine that spins them very quickly.
True colored her eggs with a variety of Sharpies.
She was dressed in a pink t-shirt, with her brunette curls down around her face and blue nail polish.
Khloe also displayed the extensive dessert selection that her family had gathered for Easter.
One cookie basket bore the names of Kim, Khloe, Kourtney, and Kylie's children.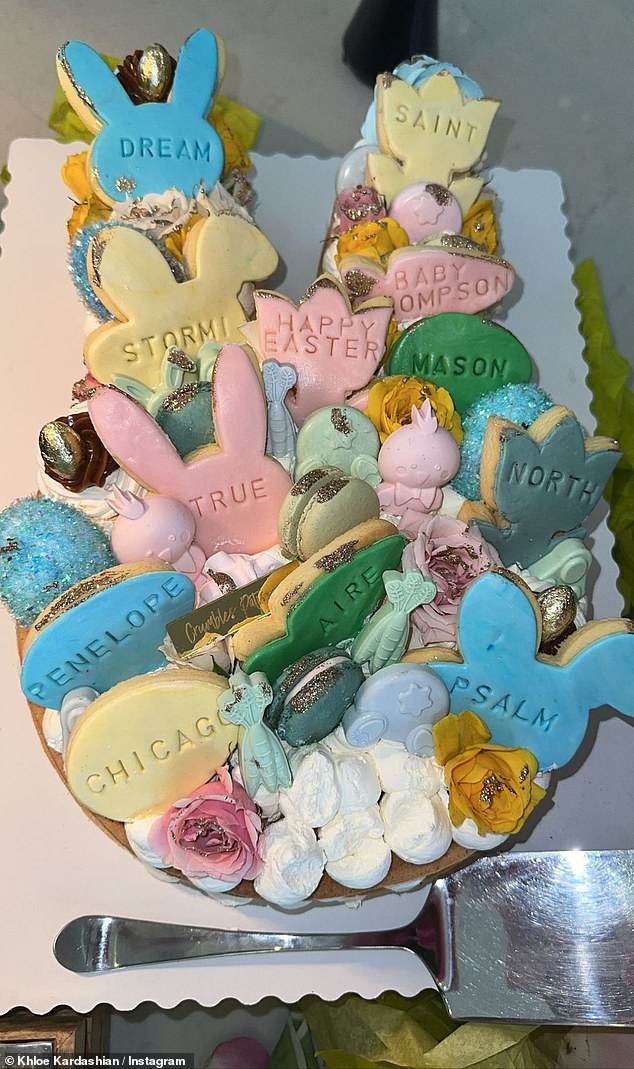 There was also a cookie for the most recent addition to the Kardashian/Jenner family, Khloe's new baby boy, the name of whom has yet to be revealed.
Instead of his name, 'Baby Thompson' was written across his cookie.
While hinting at her son's name in a recent interview, she revealed that she kept with the family theme, and his name does begin with a T, just like her daughter True's.
Khloe also shared more food photos, including more cookies, cupcakes, and a large bunny cake.
The other ladies of the Kardashian/Jenner family also shared a glimpse of the extravagant holiday preparations.
Kris Jenner posted a few photos to her Instagram stories, including two of the desserts that Khloe had also posted.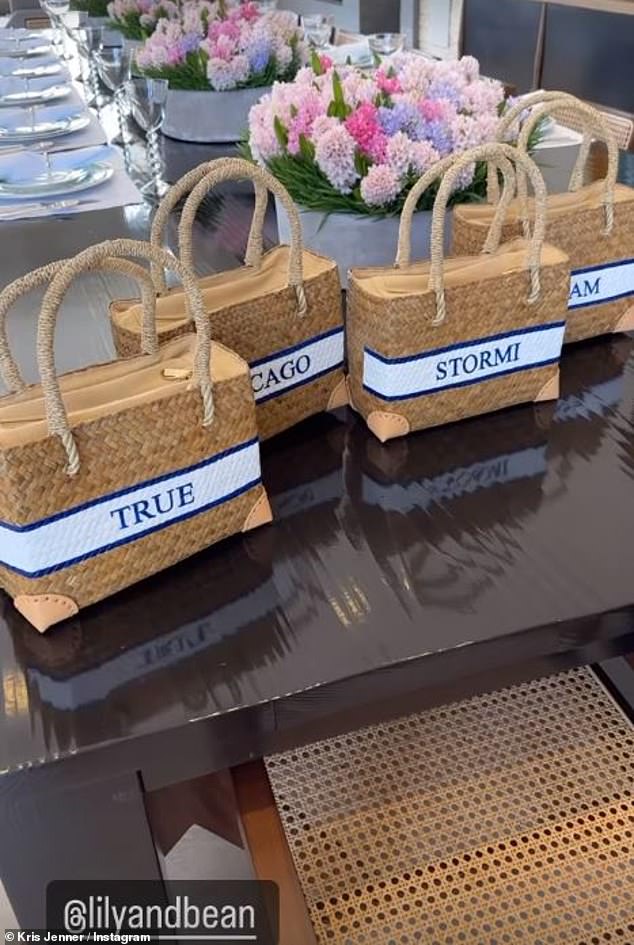 The family matriarch, 67, also shared a video of the children's Easter baskets.
Each bag was personalized with a child's name and was made by the company Lily & Bean out of woven rope.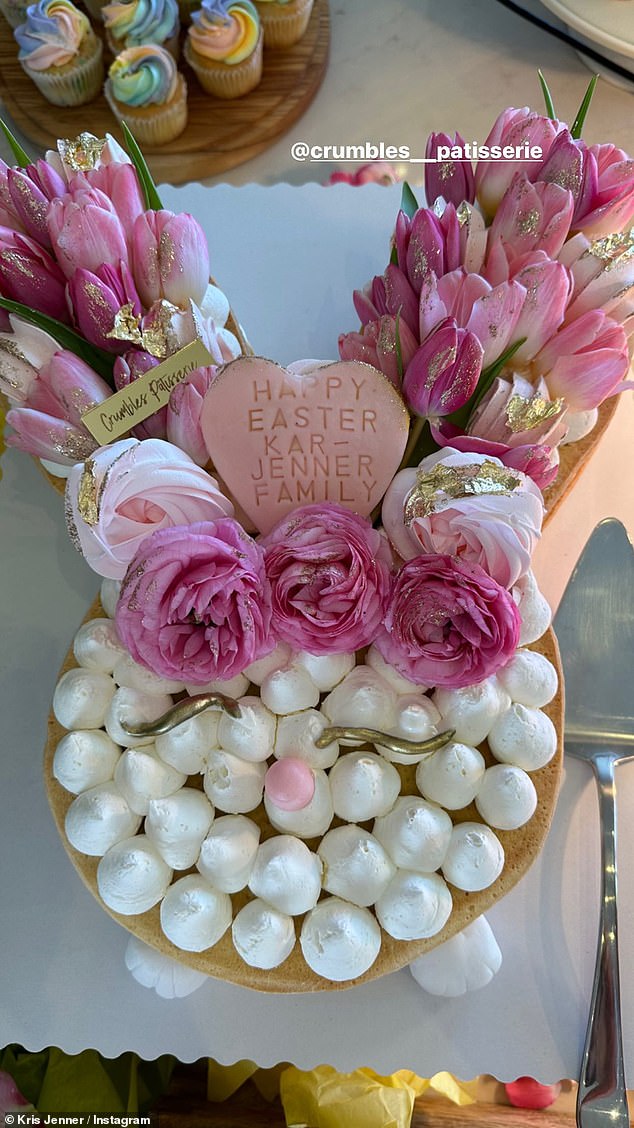 Kourtney Kardashian, 43, shared photos of the table settings on Instagram, which included ornate plates, tulips in vases, white cloth placemats, and china eggs.
She also shared a photo of the drink station, tagging Kendall Jenner's tequila brand, 818, and revealing that she made the small bowls that held lemons and limes.
The mother-of-three included a photograph of a large glass bunny that resembled the White Rabbit from Alice in Wonderland, with the caption 'from my childhood.'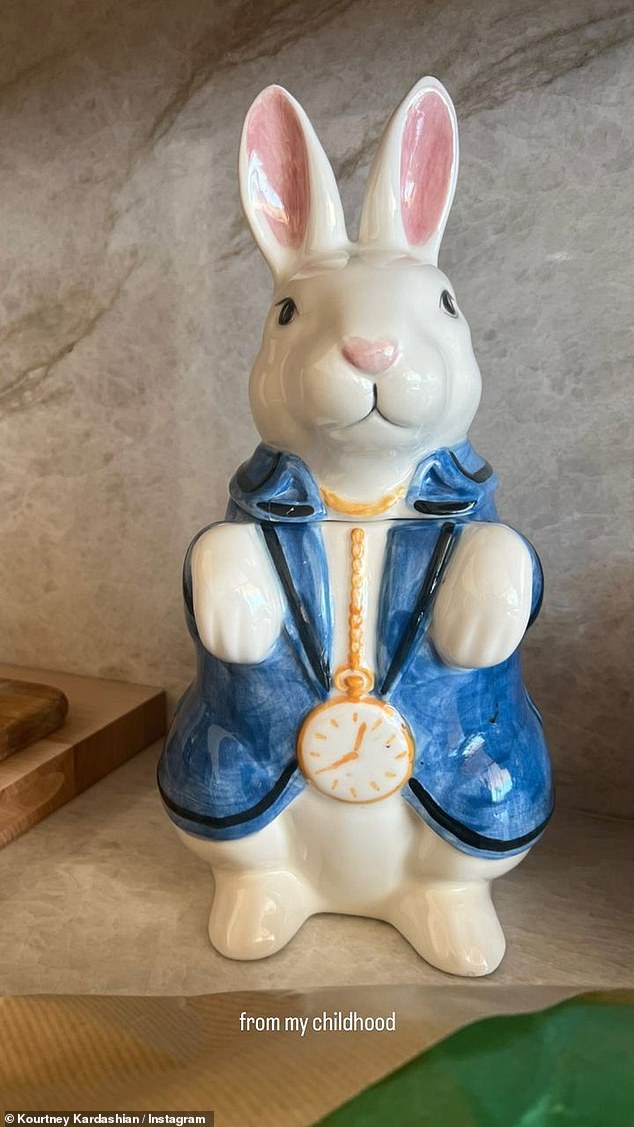 Meanwhile, Heidi Klum, 49, flaunted her stunning figure to her 10.7 million Instagram followers by posting a topless picture by the pool with a holiday appropriate accessory.
The America's Got Talent judge added a festive touch to her look with bunny ears on top of her head.
She was also wearing a small pair of black bikini bottoms with multicolored stars.
The blonde beauty wore her hair down and natural after a swim in the pool and made a kiss face at the camera with her arms crossed over her chest.
Heidi captioned her amusing post with emojis such as a heart, a bunny face, and a smiling sun.
READ ALSO :