Using the app, Selena Gomez – whose new season of Only Murders In The Building premieres next month – asked, 'Why Am I Single?'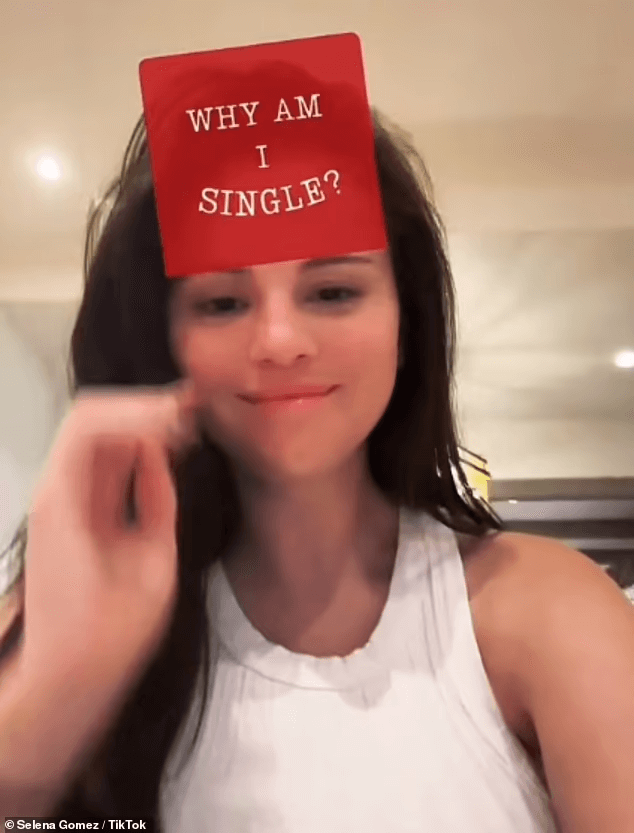 There were various suggestions flickering across the singer's forehead in the clip, such as 'Fear of Intimacy' and 'You Don't Believe in Online Dating.
After the ticker landed on 'You Have Bad Taste,' Gomez gasped in shock.
Selena jokingly replied, "Well, that's rude tik tok.".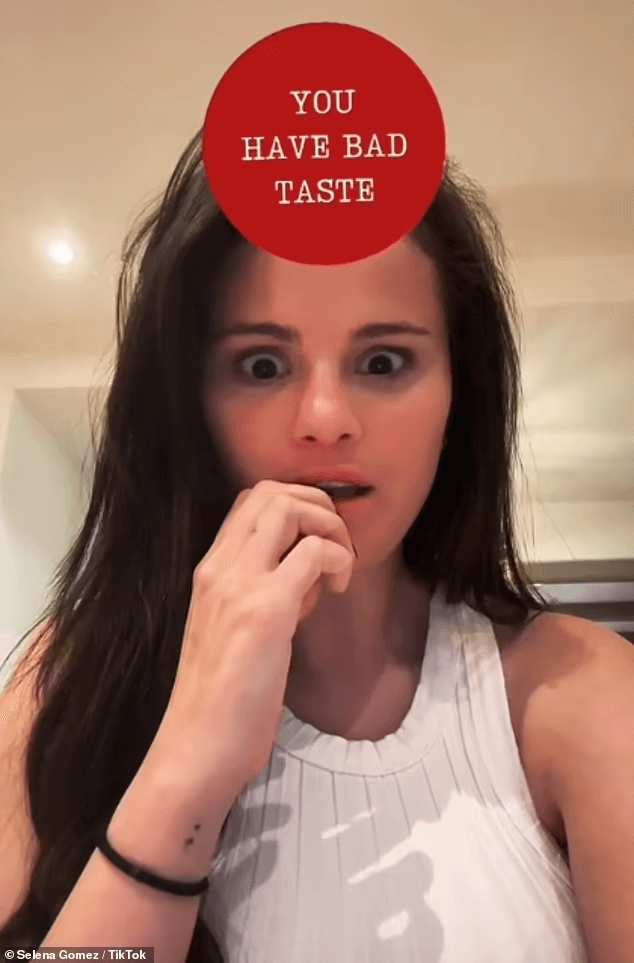 There have been more than one million likes on the post so far from her devoted fans.
Several hours later, the pop star shared another video with a similar dating theme.
Despite her slightly tousled hair, she wore the same white tank top as the filter listed her shortcomings.
These included 'binge-watches TV,' 'buys $10 lattes,' and 'messy.'
The comments on the later post were turned off, and Selena wrote: 'Just to be fair. They missed a few though.'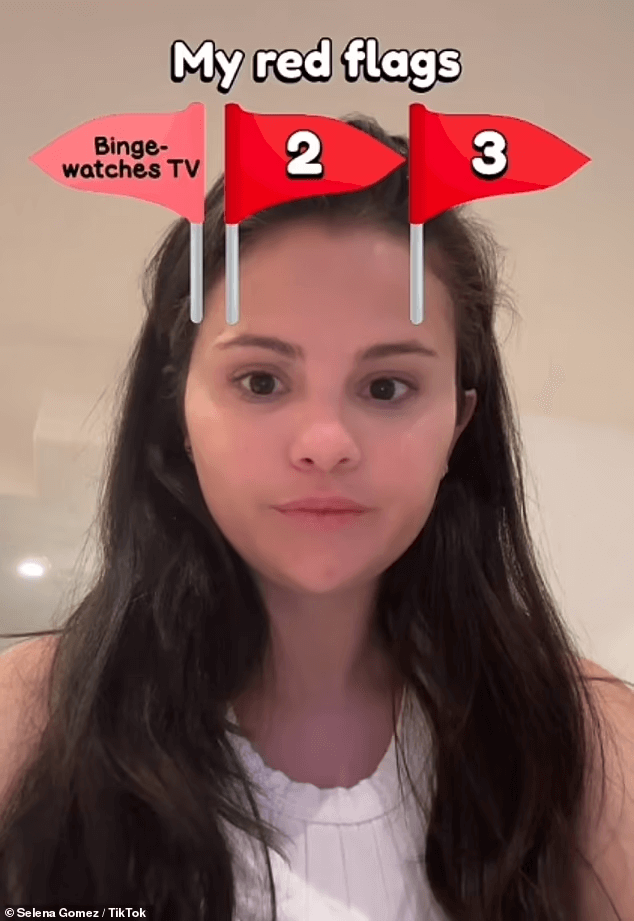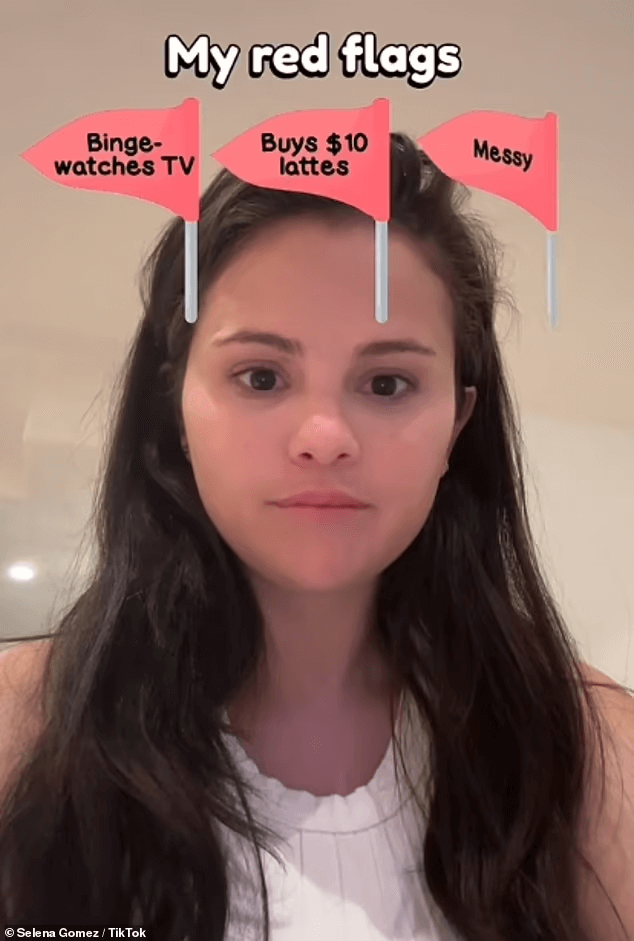 Read next :
About Selena Gomez :
Selena Marie Gomez is a singer, actress, producer, and entrepreneur from the United States. Having started her acting career on the children's TV show Barney & Friends, Selena Marie Gomez rose to fame as Alex Russo on the Disney Channel television series Wizards of Waverly Place.