The physical issue believed to be impeding Carlos Correa's deal with the Mets is unlikely to be an issue for the first half of his contract.
The Mets and Carlos Correa have yet to reach an agreement on a contract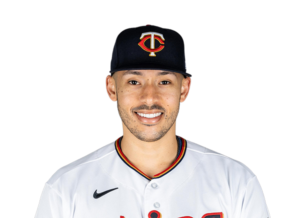 According to a medical expert, the back half of Correa's agreed-upon 12-year, $315 million contract with the Mets is where an old ankle injury could potentially become a factor.
In 2014, Correa had arthroscopic surgery to repair a fractured fibula and minor ligament damage, and a metal plate was inserted to help stabilize his right leg.
In a phone interview Wednesday, Dr. Brandon Erickson, an orthopedic surgeon at the Rothman Orthopaedic Institute who has not examined Correa, said: "The fact that this happened eight years ago, and he hasn't had any real issues with it since usually means that it's actually holding up pretty well,"
"Sometimes with a ligament injury, the ankle can be just a little more unstable than the other side. Sometimes it can lead to a little bit of early arthritis in the ankle, which may be what he's starting to develop over time."
"[It's] something that wouldn't necessarily have any impact on him for the next three to five years, but if you're going for a 10-15 year contract, for him, a 12-13-year contract, you can worry just a little bit that down the road, could that creep up and be something that could potentially bother him towards the back end of the contract?" Erickson added.
Now, the Mets and Correa's camp are attempting to resolve the situation, with one possibility being the addition of contract language to protect the club if Correa's old ankle injury keeps him out for an extended period of time.
Scott Boras, Correa's agent, insisted last week that the star shortstop had "no current issue," but that "all of the conjecture and evaluation of him has been about physicians using their crystal ball for years to come."