Jane Fonda called out Jennifer Lopez when she was on The Drew Barrymore Show to promote her new movie with Lily Tomlin, Moving On.
Jane Fonda says Jennifer Lopez 'never apologized' for the slapping scene in Monster-in-Law that left her with a cut eyebrow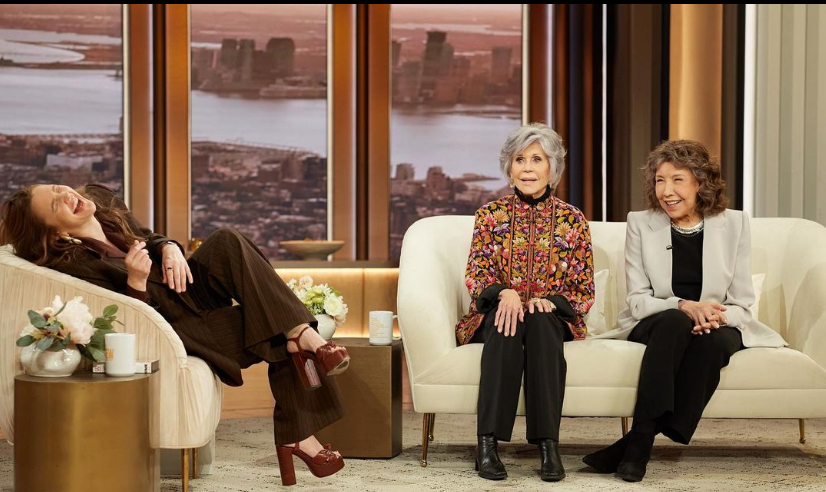 The 85-year-old legend recalled an incident from her hit 2005 film Monster-in-Law, where she and Lopez, then 53, had an infamous slapping scene, and roasted Lopez for allegedly cutting her face.
Fonda told Barrymore that the glamorous superstar cut her eyebrow with "this enormous diamond ring" after Jennifer slapped her inadvertently. Jennifer "never apologized," according to Fonda.
Jennifer Garner played the role of the radiant bride opposite Jane's monster-in-law in the romantic comedy, and Drew Barrymore wanted to know what the two-time Oscar winner thought of it.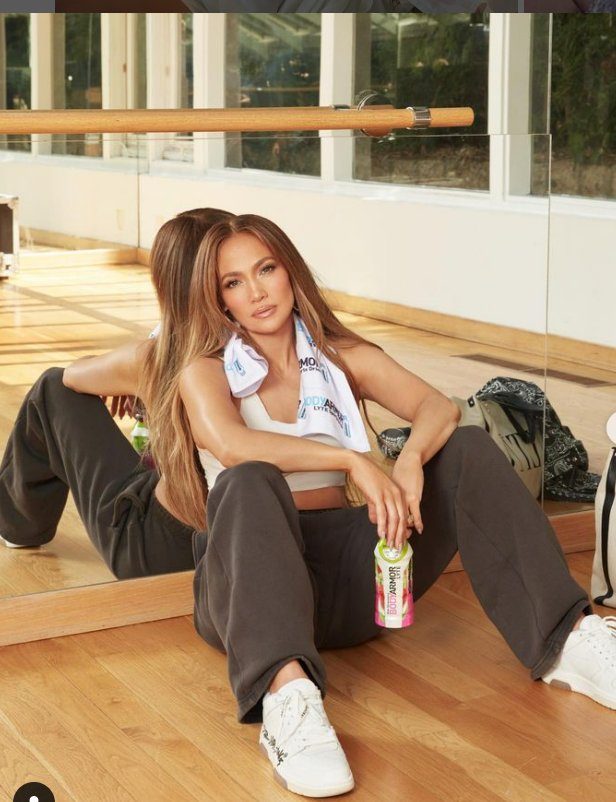 Fonda said, "Well, ok," and immediately waded into the argument. 'The thing that comes to mind right away is, we have a slapping scene. I slap her, she slaps me, I slap her.'
Fonda continued by making a scathing remark about the The Wedding Planner star's taste: 'Well, Jennifer – as per Jennifer – she had this enormous diamond ring.
'And so, when she slapped me one of the times, it cut open across my eye, my eyebrow. You know, she's never apologized.'
In Monster-in-Law, Jane played the role of a former talk show host who, after recovering from a mental breakdown that ended her career, begins tormenting the fiancee of her dearly loved son.
The film's climax occurs during the disastrous wedding, when Lopez and Fonda slug it out until they're both unconscious.
In 2019, Lopez posted a video to her YouTube channel in which she talked about working with Fonda and the slap incident.
'I was so afraid to hit Jane Fonda in the face or hurt her in any way, really,' said Lopez, who went on to give a veiled jab at Jane by saying the iconic star 'very much' resembled her unhinged mother-in-law.
'Her character was very much like her,' said Lopez, 'and my character at the time was very much like me. I was so afraid of her and she was so brave and like, "Just hit me. Don't worry about it, it's going to be fine.""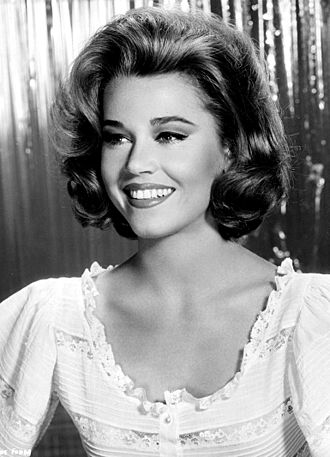 The Jenny from the Block singer said that their exchange started out as playful prodding but quickly escalated into a full-on slap fight.
"The next thing you know,' said Lopez, 'she really went for it on one of those slaps.'
Lopez claimed that she and Fonda had made a pact to "keep slapping each other" until someone called for them to stop, 'The scene took on a life of its own in a way that we never imagined. I don't even think we were supposed to slap each other.'
The actress continued by saying that she was sorry and that Fonda had a blood blister above her eye.
'I was like, "Oh, so sorry." And she was like, "It's fine. It's fine." It was a freaking purple blister that was sticking out and she didn't care. She's such a gangster b**ch. I just love her.'
READ MORE :