This week, Jennifer Aniston and Adam Sandler recorded an episode of Drew Barrymore's talk show that will air next Monday.
The Hollywood trio of Jennifer Aniston, Drew Barrymore, and Adam Sandler discussed a "possible film"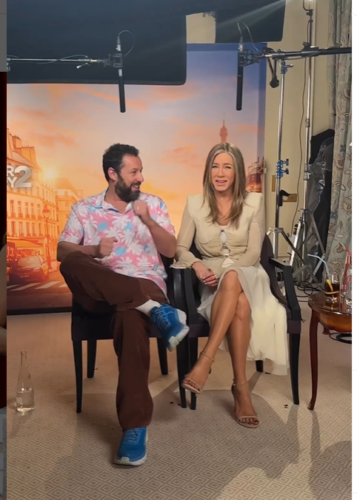 Aniston and Barrymore suggested to Sandler that the three of them create a new version of the popular sitcom Three's Company.
Then the ladies started debating who should play Chrissy Snow, Suzanne Somers's famous sexy dumb blonde character.
John Ritter, who has since passed away, co-starred with Joyce DeWitt as Janet Wood and Jack Tripper in the sitcom.
From 1976 to 1984, television viewers could enjoy this lighthearted comedy set in Santa Monica, California.
After four seasons, Somers left the show because she wanted to be paid the same as Ritter ($150,000 per episode versus $30,000 for her).
Despite the fact that Suzanne did not star in the show for its entirety, she is remembered as its breakout star.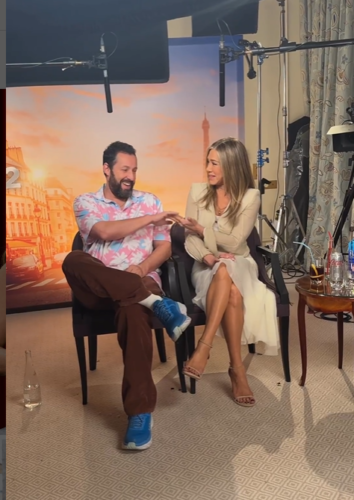 On the show, Drew commented, 'We did come up with a little bit of an idea the other day about what a trio movie could be.'
She then said it was based off a TV show.
Jennifer offered, 'Oh, Three's Company' to which Adam said, 'Oh that would be fun man.'
Drew asked what he thought and he said, 'That would be incredible.'
Jennifer pitched in: 'With the Three's Company kind of, we'd go down to the Regal Beagle.'
Adam, said, 'With Larry.' Larry was Larry Dallas, the womanizer pal of Ritter's played by Richard Kline.
Jennifer shared: 'With Larry. We have to find the Ropers.' The Ropers were Stanley and Helen Roper, the landlords played by Norman Fell and Audra Lindley.
Drew asked, 'But who would be Chrissy and who would be Janet, because I'll be either.'
Jennifer said, 'I'll be either too.'
Drew then asked, 'Who do you think you want to be more?'
Jennifer continued by saying she couldn't stand it when Janet cut her hair short and by asking Drew, 'You could do the short hair?'
'I love Janet. She's a real no-nonsense gal…I'm much more Janet you're much more Chrissy,' said Drew.
Jennifer asked Adam to play the part of Mr. Roper, and he responded, 'I'm not as good as Jack Tripper I'd have to be like Jimmy Tripper.'
Jennifer then chimed in, 'Well we're not doing an identical reboot, this would be in the spirit of.'
Adam said, 'I love that idea' while Drew suggested, 'We'll workshop it.'
The Emmy winner also discussed Adam's frequent coworker Drew Barrymore during their interview.
Aniston talked about a potential rivalry with Drew on Good Morning America this week.
Both Aniston and Barrymore have appeared in three of Sandler's films (Just Go With It, Murder Mystery, and Murder Mystery 2). (Wedding Singer, 50 First Dates and Blended).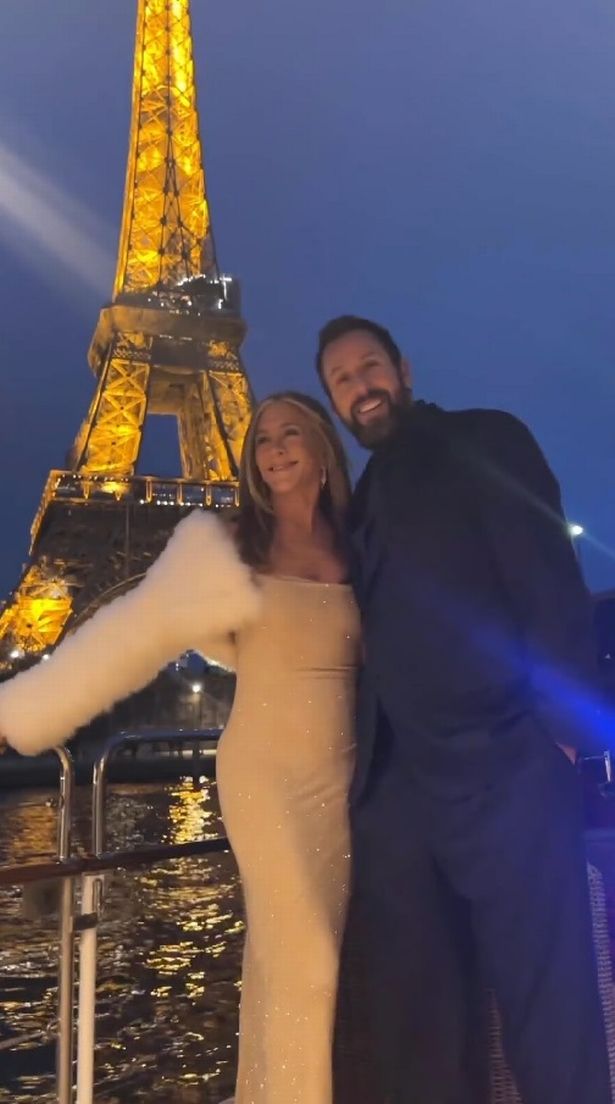 'We want to do a movie with all three of us together and just put an end to this competition,' Aniston told host Michael Strahan.
'There's no competition,' Sandler added. 'Just two great ladies. That would be amazing doing a movie all together.'
READ NOW :