Riot Games is suing NetEase over Hyper Front due to similarities between Hyper Front and their popular tactical shooter Valorant.
Riot Games is suing NetEase's Hyper Front for resemblance to Valorant
Hyper Front is a free-to-play first-person shooter that pits teams of five against one another in a variety of modes. The game was released in 2022, roughly two years after Riot released Valorant.
According to Polygon, the global case will be heard in various countries, including Brazil, Germany, and the United Kingdom. Riot Games' lawyer Dan Nabel told Polygon, "All of our creative choices are mirrored in NetEase's game." "We don't think that changing the color of a character's ability or slightly modifying the visual appearance changes the fact that it's copyright infringement. It's like that old saying, 'You can put lipstick on a pig, but it's still a pig.''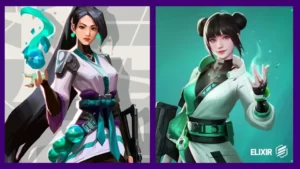 NetEase has a history of creating games that are similar to other titles, with another example being Lost Light, a game that many considered a copy of Escape from Tarkov, and with Valorant Mobile in the works and about to be shown off to the public, this wasn't surprising." Nabel added to his statement, saying "We don't want to rely on one particular market to have this issue resolved. NetEase is a global publisher, as are we. We want them to know that we take the matter very seriously."
Given how closely NetEase replicated Valorant, the game's removal is highly likely. Riot is also seeking compensation. Although this is not the first time a mobile game has been accused of copyright infringement, Area F2 was sued for a similar offense and was eventually shut down by Ubisoft due to its likeness and similarity to Rainbow Six Siege.