Priyanka Chopra, wife of Nick Jonas, posted photos of herself getting ready for the Oscars on Instagram on Friday, sharing the moments with her 85.5 million followers.
Priyanka Chopra wears a feathered jacket over a semi-transparent bustier and skirt as she gets ready for the Oscars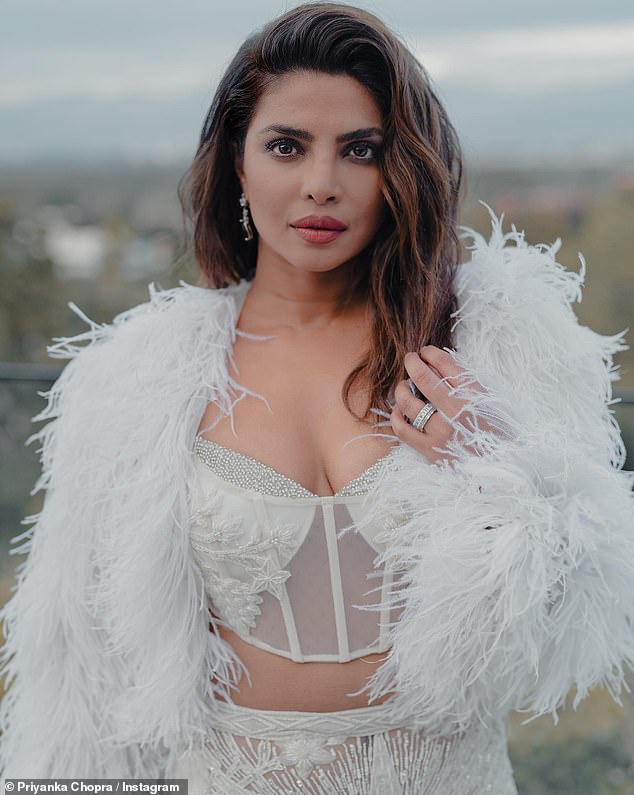 The Citadel star, who is now 40, showed off her trim figure in a white corset, embellished maxi skirt, and Ostrich feather coat.
The woman who is a mother to one wrote in the post's caption, 'South Asian Excellence at the Oscars.'
The Citadel Actress threw a party on Friday for the South Asian nominees for the Oscars, which will air in Los Angeles on March 12th.
The show will air live on ABC and will also be available to stream online at ABC.com and Disney+Holstar in India.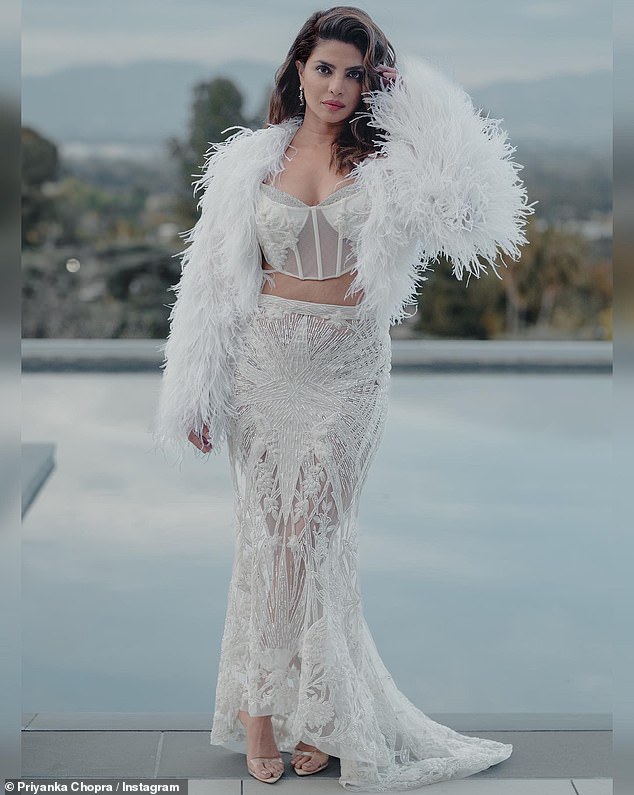 Chopra and her husband, Jonas, went to the South Asian Excellence party in Los Angeles on Thursday. It was held at the Paramount Studio Lot.
The 30-year-old man from New Jersey wore an unbuttoned navy blue shirt under a matching suit chosen by his stylist, Avo Yermagyan.
Priyanka Chopra and Mindy Kaling co-hosted the party for South Asian Academy Award nominees from movies like RRR, Turning Red, All That Breathes, The Elephant Whisperers, and Everything, Everywhere, All At Once.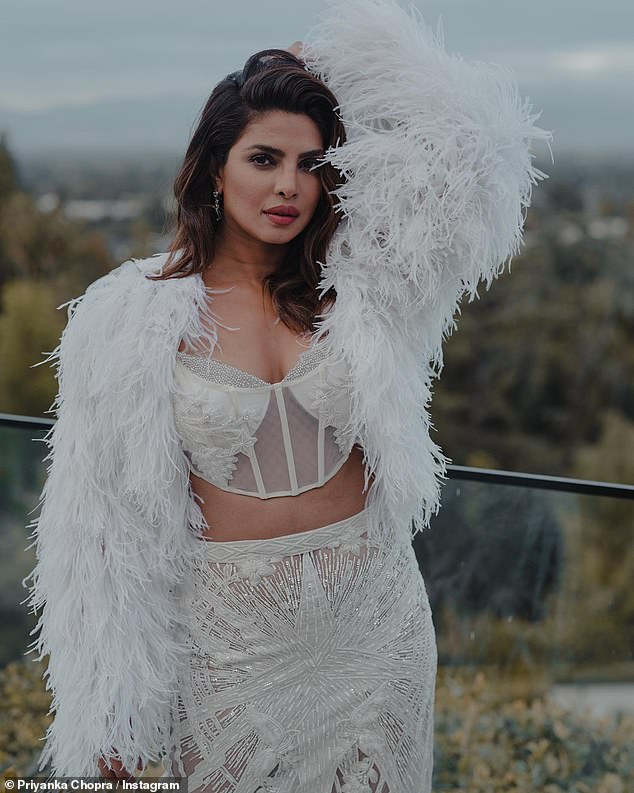 Priyanka told Entertainment Tonight at the event how proud she is of her South Asian peers who are getting better and better.
'I'm so grateful that we've had the ability to not just return, but do it in such an amazing capacity. I mean, this is iconic.
'And to be able to look around me, and see my peers and colleagues that have hustled and pounded the pavement for years, and to be able to have them receive a moment that's just theirs, makes me like, cry,' she said.
She also said that she would like this trend to be more of a "norm" than "an exception" in the industry.
'This night is about the nominees, and you see a lot of them coming. This'll be about giving them the stage and giving them a moment. Showcasing a little bit of the movies and championing them as the Oscars come back.'
READ NEXT: