The November 2022 Pokemon GO Community Day introduces a brand new Pokemon to the game, Ursaluna, who debuted earlier this year in Pokemon Legends: Arceus. As with every new Pokemon, players are wondering if Ursaluna will be good in Pokemon GO – let's take a look at how it performs in PVP and what its best moveset is.
Best moveset for Ursaluna in Pokemon Go
Tackle, as a Fast Move with High Horsepower, and Thunder Punch, as Charged Moves, are two of the best movesets you can teach Ursaluna.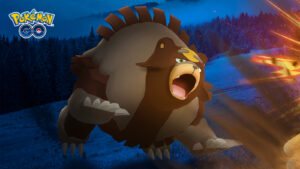 Ursaluna's Fast Moves leave a lot to be desired, but Tackle is the best of a bad bunch because it generates more energy, has a faster cooldown, and has STAB. Wherever possible, it's probably best to avoid Rock Smash.
When it comes to Charged Moves, the event-exclusive attack High Horsepower is a clear standout, dealing massive STAB damage. The final move is up to you, but we recommend Thunder Punch for extra coverage.
Is it worthwhile to use Ursaluna?
If you like Ursaluna, you'll be let down by how it performs in Pokemon GO's PVP mode, at least in the Great and Ultra Leagues.
According to PVPoke, the Pokemon is the 635th best choice in the game's Great League. Its low ranking allows it to beat out Pokemon like Bastiodon and Drapion, but it will most likely lose to the majority of other Pokemon.
While Ursaluna fared slightly better in the Ultra League, it still finished 434th, with wins over Alolan Muk and Sylveon but losses to almost all of the league's other big players.
There is some hope for Ursaluna, as it is the 29th-best pick in the Master League when powered up with XL candies. It defeats some of the game's Legendary and Psuedo-Legendary Pokemon, such as Garchomp, Giratina, Zacian, and Metagross. If you're going to use it, put it here.