Fans were blown away by Olivia Dunne's latest post showcasing her new sponsorship with a sports energy drink.
There are more than 13 million fans of Livvy Dunne on social media, and she regularly updates her fans on what it's like to be one of the most lucrative college athletes in the country.
In addition to sharing glam content as well as her experiences as a gymnast, the 21-year-old has a net worth of $2.3 million.
She shared a series of photos on her Instagram page showing off her outfits while promoting Accelerator Active Energy.
A tie-dyed bucket hat, a white mid-drift top, and blue jeans were the attire she donned while posing on Thursday for the camera as part of a partnership with Accelerator Active Energy.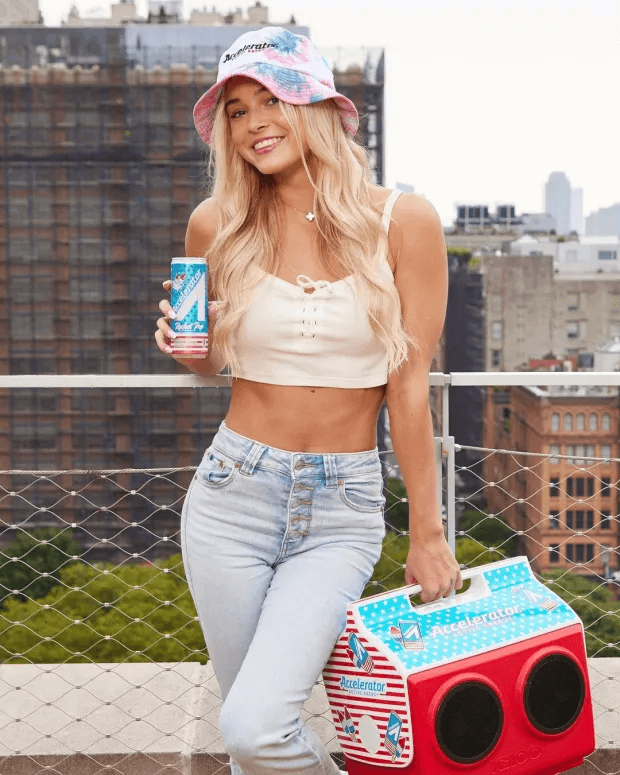 The post received numerous comments from followers, many of whom hoped to win the college star athlete's hat.
"Oh man, this is one awesome giveaway," one of them wrote.
Another wrote, "Hawt digity!"
Others wrote, "Good luck to Livvy! She's the best!"
One more added, "I hope she wins!"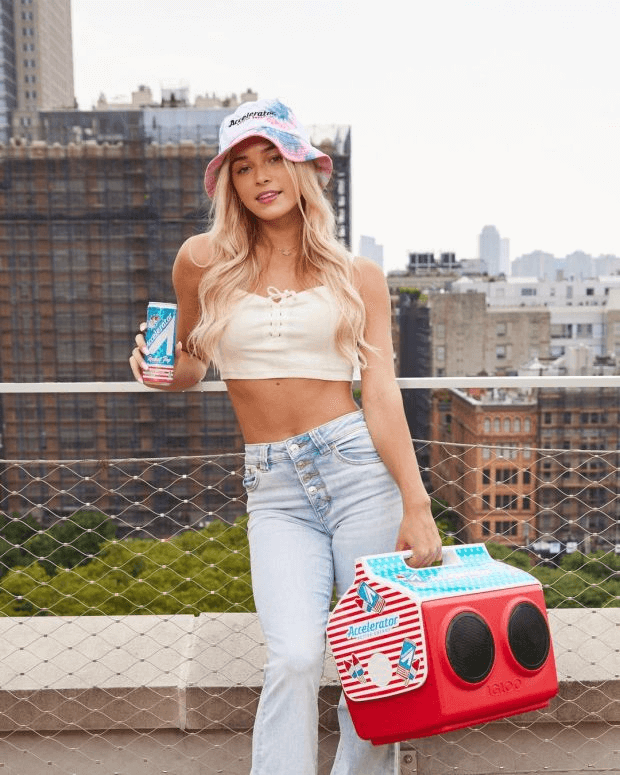 Dunne will begin her senior year at Louisiana State in the fall and compete in gymnastics in the SEC. She has been training as she prepares for the Tigers' 2023-2024 campaign.
LSU opens the season against Ohio State on January 5.
Last season, Dunne and the Tigers were among the best teams in the nation, making it to the Final Four and advancing to the NCAA Championship for the second time in three years.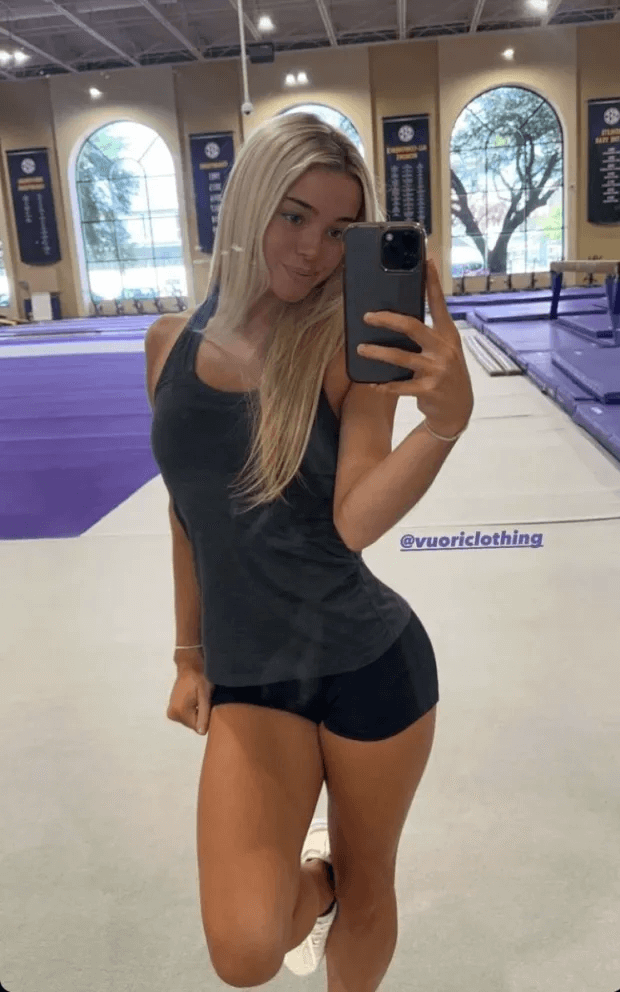 Read next :
About Olivia Dunne :
A former member of the USA national team and current member of the LSU Tigers women's gymnastics team, 
Olivia Paige Dunne
(born October 1, 2002 is the highest-valued women's college athlete. Dunne's social media following of over 10 million has resulted in endorsement deals for her name, image, and likeness totaling seven figures.