Olivia Dunne has upped her game with her latest workout outfit.
There are more than 13 million fans of Livvy Dunne on social media, and she regularly updates her fans on what it's like to be one of the most lucrative college athletes in the country.
In addition to sharing glam content as well as her experiences as a gymnast, the 21-year-old has a net worth of $2.3 million.
A selfie snap she posted to her Instagram Story this weekend delighted Olivia's 4.4 million followers.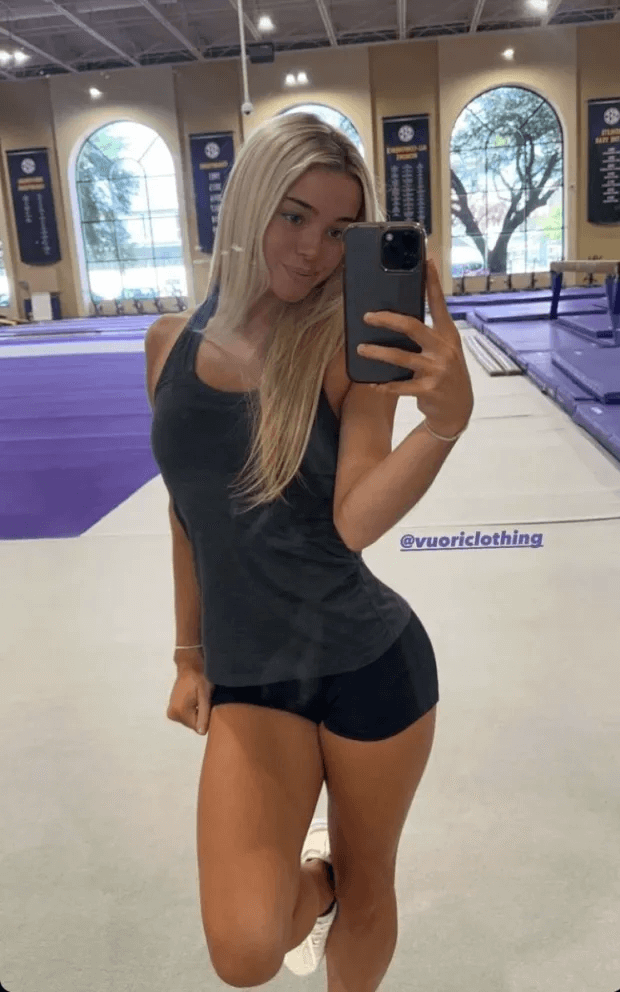 She wore a gray athletic top and black shorts to the LSU gymnastics training facility.
She has been working out as she prepares for the Tigers' 2023-2024 season.
LSU opens the season against Ohio State on January 5.
Last season, Dunne and the Tigers were among the best teams in the nation, making it to the Final Four and advancing to the NCAA Championship for the second time in three years.
Read next :
About Olivia Dunne :
A former member of the USA national team and current member of the LSU Tigers women's gymnastics team, 
Olivia Paige Dunne
(born October 1, 2002 is the highest-valued women's college athlete. Dunne's social media following of over 10 million has resulted in endorsement deals for her name, image, and likeness totaling seven figures.