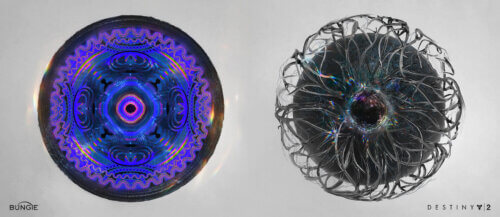 A Destiny 2 player has speculated that the leaks about Bungie's plans for The Final Shape are supported by the new Veil concept art and its description.
New Veil concept in Destiny 2 may support prior leaks about The Final Shape
Even though Bungie seems to be taking its time with The Veil, fans now have a better understanding of the mysterious item's form thanks to some new concept art. Reddit user DWTSaccount was piqued by one of these concept pieces and its description that concept artist for Destiny 2, Dima Goryainov, posted online. They speculated that Goryainov's description of The Veil as "a window into the mind and memory of the universe" could be a hint that a leak from notable Destiny 2 leaker Liz, specifically about the new location coming inside The Final Shape, could be genuine.
New Veil concept art description supports a prior leak. from Destiny2Leaks
Liz's leak surfaced several days before the release of Lightfall, providing a possible outline of some of the content that would be available to players the following year. It mentioned a possible new location in The Final Shape, which, as Liz suggests, will be inside the portal opened by The Witness at the end of Lightfall's campaign. Liz says this location will have multiple landmarks to various franchise locations, with one of these being a Dreadnaught landmark to commemorate The Taken King expansion.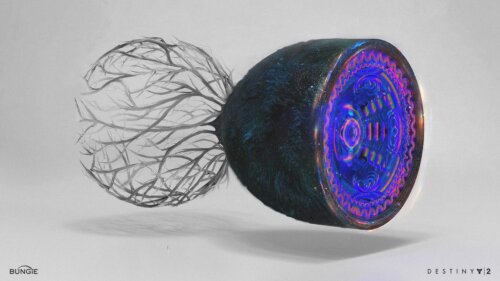 DWTSaccount's theory may also be correct, as the general consensus among the Destiny 2 community is that The Final Shape will pay tribute to the last ten years of Destiny content. Bungie's own comments on the expansion back this up, with the studio stating that The Final Shape will conclude the Light and Darkness Saga, which began with the release of Destiny in 2014. For the time being, all of this is speculative, and it will be some time before players know for certain whether any of these leaks are true or red herrings.
Related: