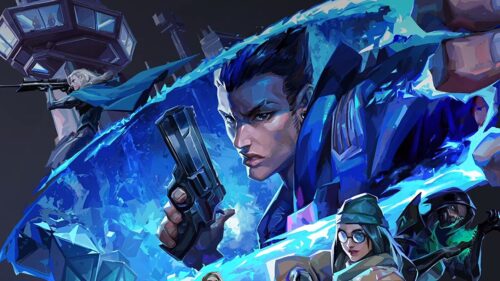 Episode 6 Act 2 will introduce a new Valorant agent named Gekko, but few details have been revealed about them. Find out all the details here about the next agent for Valorant.
New Valorant Agent Gekko
Our New Agent: GEKKO | #VALORANT

With green hair and a bold new look.

— VALORANT Leaks (@VALORANTLeaksEN) March 1, 2023
Release date
Gekko, as previously mentioned, will make its debut on March 7 with Episode 6 Act 2. Along with them, they'll most likely release a balance patch and a new battle pass.
Role
A few days ago, the Valorant team discussed the state of the agents and revealed that an Initiator, Sentinel, and an agent of unknown role would be released in 2023. As a result of this, we can confirm Gekko will be another Initiator. That may leave Sentinel stranded for the time being, but the team believes they've reached a point where they don't need all roles to have the same number of agents.
Abilities
In a recent State of the Agents video presentation, John Goscicki of Riot Games provided hints about Agent 22's potential abilities.
He describes Gekko as having his own "eclectic way of dealing with situations," which seems to imply that Gekko has an unusual utility belt. He will also have "new ways to check corners, reveal locations, and plant the spike," according to reports.
Goscicki concludes his spiel by pointing out that Agents occasionally need friends to have by their side when chaos breaks out on the Valorant battlefield, and that not every Agent needs to be as serious as someone like Fade or Viper. Does this imply that Gekko has a companion who joins them in battle? If this is true, then the new Gekko appearance leaks make sense.
Introducing Gekko | #VALORANT pic.twitter.com/PNojqhE7no

— Mike | Valorant Leaks & News (@ValorLeaks) March 3, 2023
In the tweet below, we can see that different figures on its back appear to be important for the Gekko's abilities. Given that each agent has four special abilities and Gekko surrounds them (one on each side), they could all be related to the abilities.
GEKKO's abilities | #VALORANT pic.twitter.com/Q1kVugYBmk

— VALORANT Leaks (@VALORANTLeaksEN) March 3, 2023
About Valorant
Valorant is a free-to-play first-person tactical hero shooter for Windows developed and published by Riot Games. In October 2019, the game was teased as Project A, and it began a closed beta period with limited access on April 7, 2020, followed by a release on June 2, 2020. The game's development began in 2014. Valorant is inspired by the tactical shooter series Counter-Strike, borrowing several mechanics such as the buy menu, spray patterns, and inaccuracy while moving.
Related: