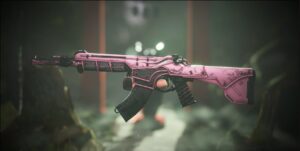 The release date, first look, price, and everything else we know about the VALORANT Oni 2.0 Skin Bundle are all included below.
Valorant Oni 2.0 skin bundle release date
The second Oni Pack will officially launch at the start of Episode Six, Stage Three on March 7.
Carve a path of chaos and corruption with the return of Oni – LOCK//IN with Oni starting in EP_06 // ACTII. pic.twitter.com/8AApEhb6kX

— VALORANT (@PlayVALORANT) February 27, 2023
Oni 2.0 first look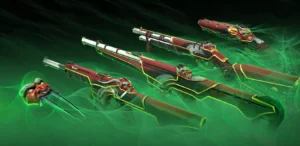 The second Oni bundle includes:
Onimaru Kunitsuna (Oni Katana melee)
Oni Vandal
Oni Bulldog
Oni Ares
Oni Frenzy
Oni Card
Oni Spray
Oni Gun Buddy
This fan-made reveal trailer should give you a good idea of what the skins will look like:
Price
Oni 2.0 will be bundled as a Premium Edition. So, based on the cost of previous skins and bundles, the full Oni 2.0 set will cost 7100 VP. The individual skins will be sold for 1,775 VP apiece, while the melee skin will be available for 3,550 VP.
About Valorant
Valorant is a free-to-play first-person tactical hero shooter for Windows that was created and published by Riot Games. The game, which was teased in October 2019 under the codename Project A, began a closed beta with limited access on April 7, 2020, followed by its release on June 2, 2020. The game's development commenced in 2014. Valorant draws inspiration from the Counter-Strike series of tactical shooters, borrowing several mechanics such as the buy menu, spray patterns, and movement-related inaccuracy.
Valorant
Developer(s)
Riot Games
Publisher(s)
Riot Games
Director(s)

David Nottingham
Joe Ziegler

Producer(s)

Anna Donlon
John Goscicki

Designer(s)

Trevor Romleski
Salvatore Garozzo

Programmer(s)

Paul Chamberlain
Dave Heironymus
David Straily

Artist(s)
Moby Francke
Composer(s)
Jesse Harlin
Engine
Unreal Engine 4
Platform(s)
Windows
Release
June 2, 2020
Genre(s)

Hero shooter
Tactical shooter

Mode(s)
Multiplayer