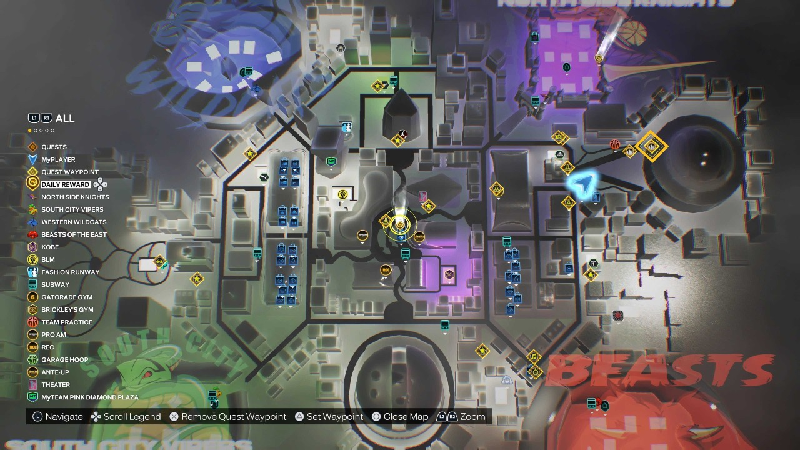 NBA 2K23 Daily Spin is something all MyCAREER players should take full advantage of when they jump into the game.
From free VC , Skill Boosts and Tattoos, there's plenty to be had throughout the year just by turning the wheel. It seems that many have not received their Daily Spin items due to not knowing their location, or simply not knowing where to redeem their rewards.
Who's playing Season 1 today? #2KDay pic.twitter.com/5fxN8HIzwe

— NBA 2K (@NBA2K) September 9, 2022
NBA 2K23 Daily Spin Location: How to Claim Prize Item – Current Gen
Cruise ship, Daily Spin wheels can be found on the Silver Deck boardwalk. The Daily Spin will look like a pirate's chest and is located towards the back of the pirate ship in the middle of the room.
NBA 2K23 Daily Spin Location: How to Claim Prize Item – Next Gen
The Daily Spin system is pretty much set up like it was in 2K22, with a designated Affiliate wheel in the central courtyard of the City, aka The Block. The easiest way to find it, as well as see if it has a spin available, is to look on the map for the Daily Spin icon. In addition, however, there is now also a Daily Spin location in each Affiliate's district to make things even easier.
NBA 2K23 wiki :
NBA 2K3 is a 2002 sports video game developed by Visual Concepts and published by Sega for GameCube, PlayStation 2 and Xbox.
Developer(s)

Visual Concepts

Publisher(s)

Sega Sports

Series

NBA 2K

Platform(s)

GameCube, PlayStation 2, Xbox

Release

GameCube, PlayStation 2

NA: October 8, 2002
EU: March 28, 2003

Xbox

NA: October 8, 2002
EU: April 17, 2003

Genre(s)

Sports

Mode(s)

Single-player, multiplayer