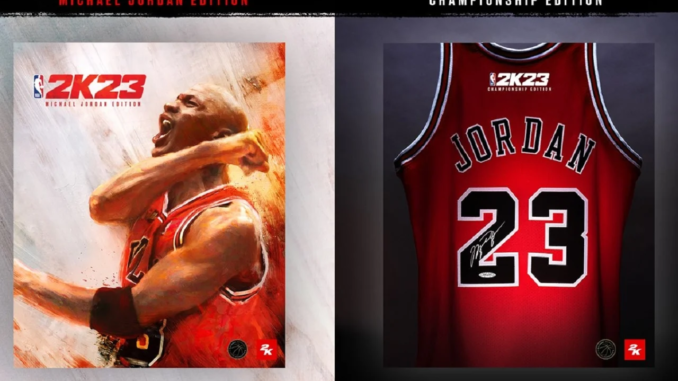 How to download the MyNBA2K23 application for iOS & Android ?
You can download the app in the app stores for the Google Android and Apple iphone
Try steps below if you're not seeing the MyNBA2K23 app in the Apple app store :
1) Search for "MyNBA2K23" and click if you don't see it, click on last year's "MyNBA2K22" app.
2) Scroll down to "More by 2K" and click "See All"
3) There, you should see the "MyNBA2K23" app
4) Click on the "MyNBA2K223" app and download
The MyNBA 2K23 app is now live on the Apple App Store and Google Play 🔥 #2KDay

— NBA 2K (@NBA2K) September 9, 2022
How to face scan on NBA 2K23
Once you are able to log in you'll go through the face scan process. Be sure the area you're performing the face scan is well-lit.
The NBA 2K23 app will use the front-facing camera so you'll be able to track the area. Players on PlayStation are having trouble at the moment.
Once it's fixed you'll be able to go to MyPLAYER Appearance, press R1 or the Right Bumper and tab to "Appearance" again then press Square or X to check for a face scan.
NBA 2K23 wiki :
NBA 2K23 is a basketball simulation video game developed by Visual Concepts and published by 2K Sports. It is the 20th installment in the NBA 2K franchise and the successor to NBA 2K22. It will release on September 9th, 2022 to Microsoft Windows, Nintendo Switch, PlayStation 4, PlayStation 5, Xbox One, Xbox Series X and Series S.
Developer(s)

Visual Concepts

Publisher(s)

Sega Sports

Series

NBA 2K

Platform(s)

GameCube, PlayStation 2, Xbox

Release

GameCube, PlayStation 2

NA: October 8, 2002
EU: March 28, 2003

Xbox

NA: October 8, 2002
EU: April 17, 2003

Genre(s)

Sports

Mode(s)

Single-player, multiplayer