Maya Jama looked stunning in a cut-out latex dress and a slinky satin gown.
Maya Jama looks stunning in both a cut-out latex dress and a slinky satin gown in her throwback photos from Love Island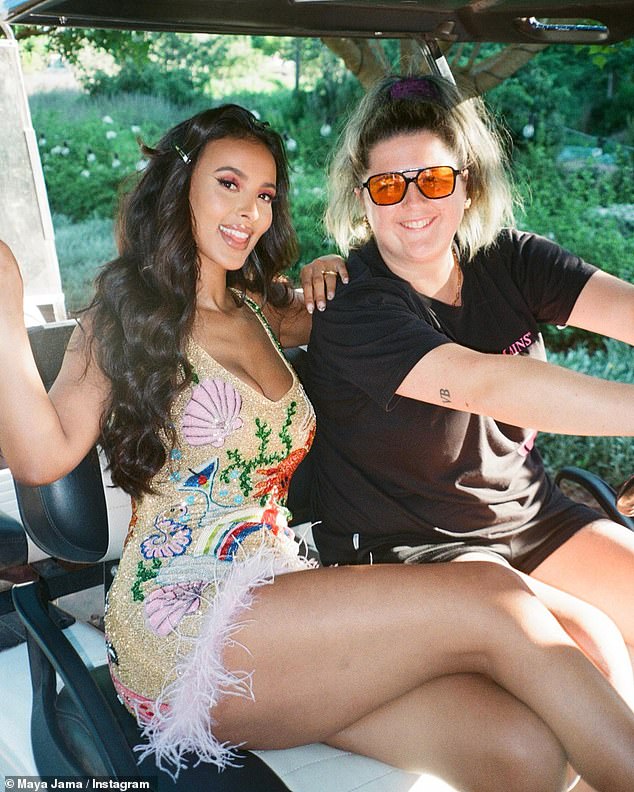 The 28-year-old host of a dating show shared several photos on Instagram in which she appeared to be more like her "non-glam" self.
Those shots of her smiling while having her makeup done were absolutely stunning.
Afterward, Maya changed into a Clio Peppiatt sequined minidress with a sea-themed feathered trim.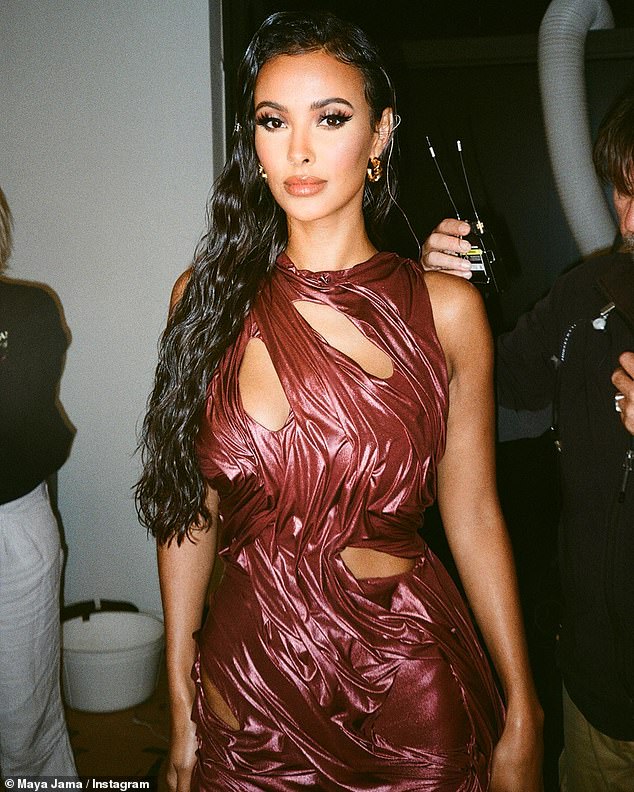 As she rode shotgun with a crew member in a golf cart, the presenter looked like she was having the time of her life on the way to the South African villa.
Maya wore a leather-like jumpsuit with a halterneck and flared pants for her second photo shoot with the After Sun studio.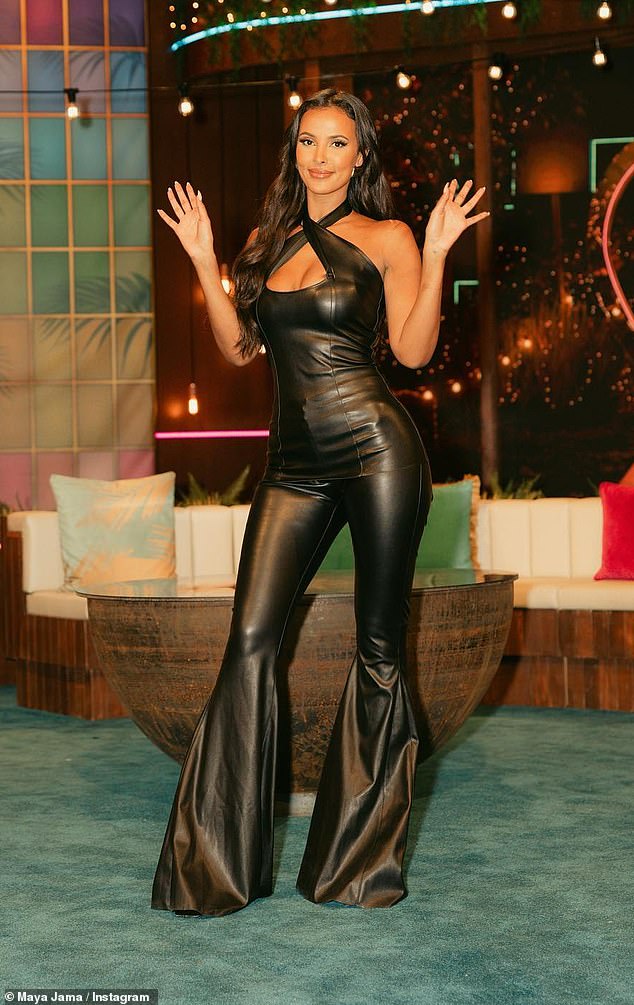 She added the following to the bottom of the post: 'Couldn't fit everything in 10 swipes & ready to go back to non glam me now but pics from the last seasons looks n stuff that didn't get posted… best time ever can't wait to do it all over in the summer.'
After an internet troll used Twitter this week to insult Maya's appearance and body, Maya lashed out.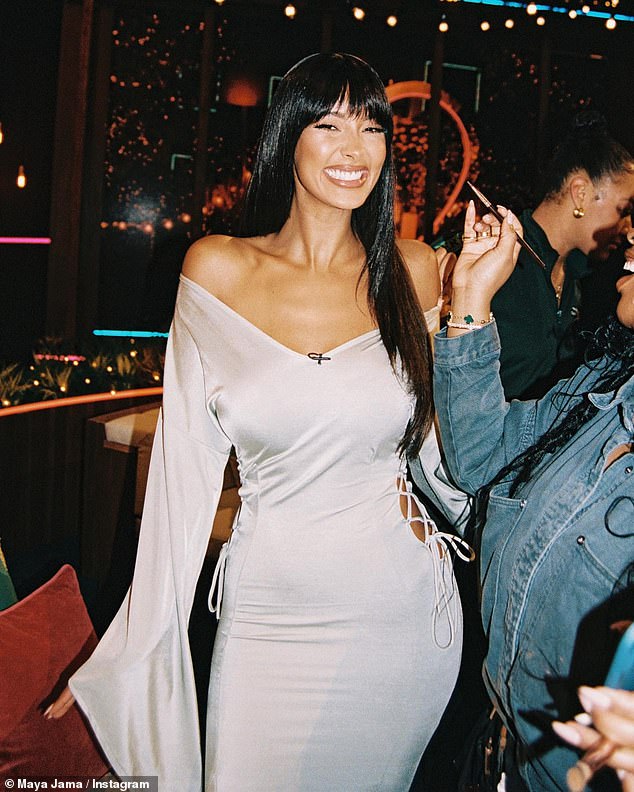 The user who suggested the Love Island host had had plastic surgery and tweeted about her allegedly having'silicone filled' breasts.
The media personality, however, clarified that she was completely authentic and called the user a "wallad" to discredit their claims.
Maya's stunning transformations over the past few weeks have left many ITV2 viewers in awe.
One internet user, however, took a less positive view and even drew comparisons between her and former Love Island host Laura Whitmore.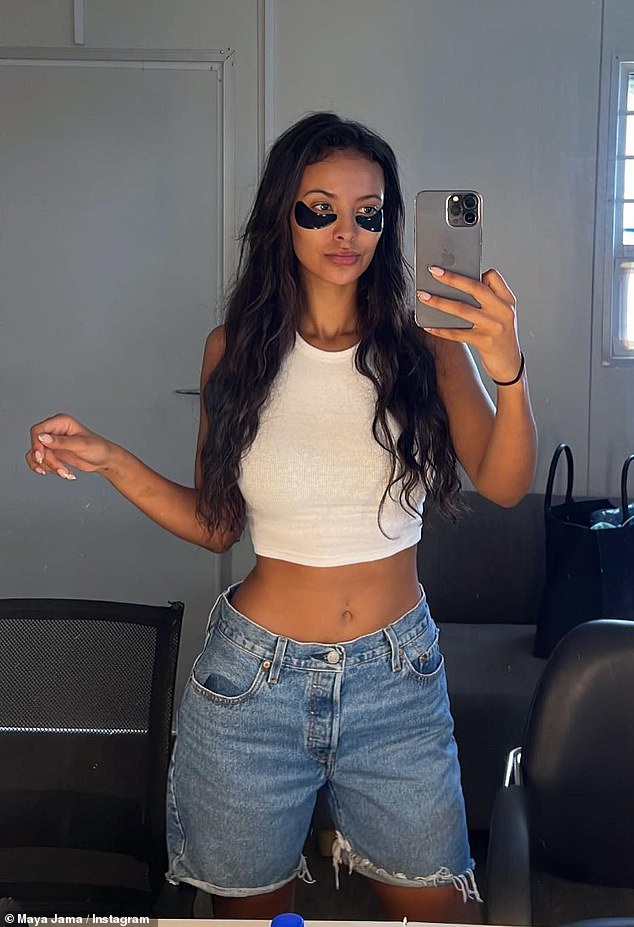 They shared to Twitter: 'Maya Jama looks so fake why fill your breasts with silicone, so unnatural. Surely men don't really like it and her voice is awful. Don't know why people thing she is any better than previous host.'
Maya, however, was not amused by the insults and fired back with a Tweet of her own, in which she insisted that her appearance was entirely authentic.
This is what the brunette penned: 'My boobs are real you Wallop,' with the slang insult used meaning 'a foolish male'.
Maya has admitted she is a late bloomer and has gone on record saying she "prayed" for larger breasts when she was young.
In 2020, she shared on the TTYA Talks podcast, 'I used to pray, "Can I grow t*ts?" and I grew them. So I thought, "Oh my gosh — he's listening".'
READ ALSO :