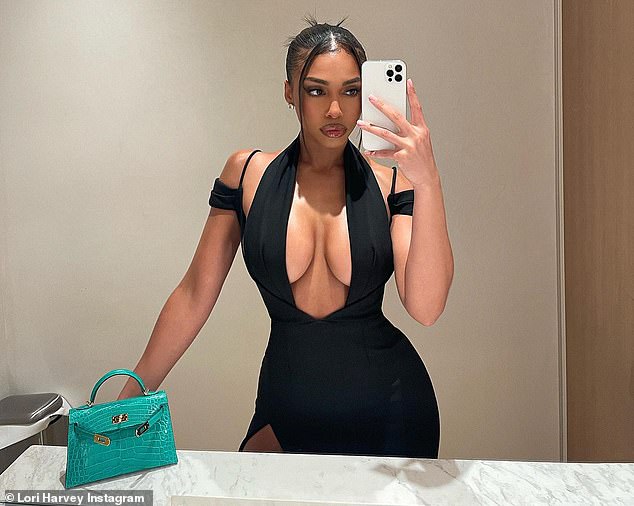 On Thursday, Lori Harvey made a seductive statement on Instagram by posting a series of fresh photographs of herself in a revealing little black dress.
Lori Harvey shows off her ample bosom in a low-cut black halter dress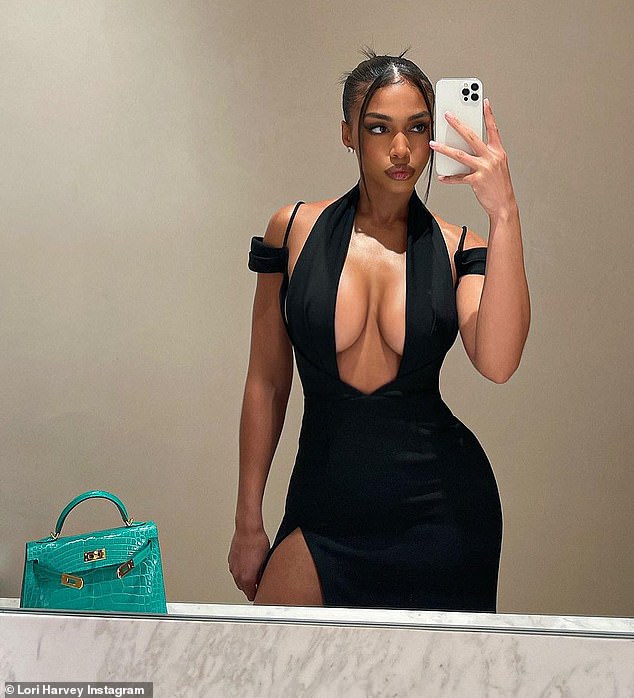 The 26-year-old founder of SKN by LH, who just on a trip with boyfriend Damson Idris, posed in a halter dress that plunged low enough to reveal her ample bust.
The stunning woman posted selfies and bloopers from a Revolve dinner.
She captioned a post for her 5 million Instagram followers, 'Had the best time celebrating @revolve's 20 year anniversary!!'
The socialite added, 'Congratulations and cheers to 20 more.'
With the thigh-high side cut, Lori, who dated actor Michael B. Jordan, showed off one of her toned legs.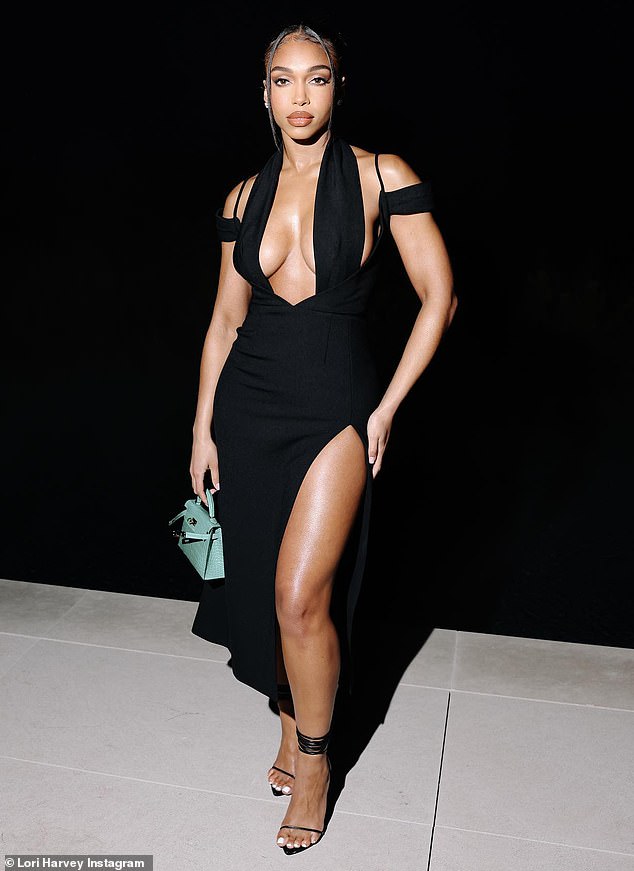 She showed off her toned, gym-honed arms in the outfit, which was a mashup of thin straps and off-the-shoulder styles.
The famous actress put on a pair of black stiletto shoes with tight wire ankle straps to show off her freshly pedicured feet.
She grabbed everyone's attention by posting a slideshow of herself, part of which showed her by an infinity pool.
Harvey's trendy updo of silken tresses gave her a formidable appearance. Her hair was slicked back into a bun at the center of her head and fashioned into spiky sections.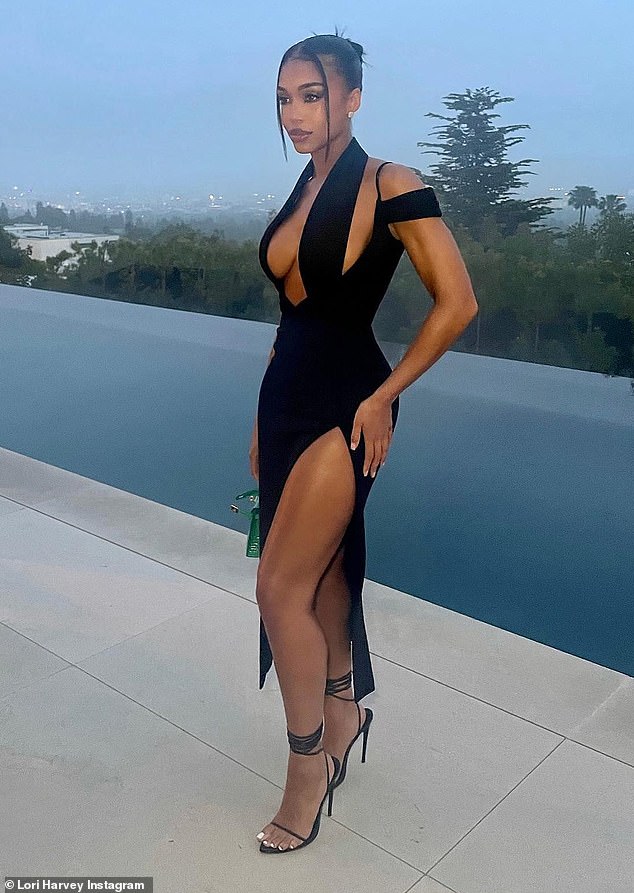 The chick carried a little designer bag in a turquoise hue as an accessory.
Her immaculate makeup accentuated her beautiful features, and the gloss on her full lips was the finishing touch.
The short, natural nails on Lori's hands were painted in a miniature French manicure, and she sported enormous diamond stud earrings.
The celebrity and her boyfriend, Damson, took a romantic trip to the Turks and Caicos and she posted some photos from it earlier this week.
The pair stayed at the five-star Amanyara resort, which is adjacent to the expansive North West Point Marine National Park in Providenciales.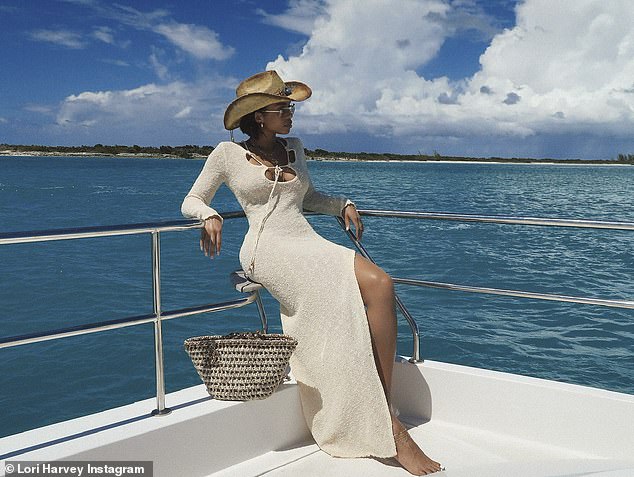 One can enjoy "generously proportioned living areas," "ocean vistas," and "direct beach access" at any of the Amanyara villas.
Personal housekeepers and cooks made hefty meals for Harvey and the 31-year-old actor from Snowfall.
On Monday, Harvey returned to Los Angeles and posted a mirror selfie at the gym with the caption, 'Back at it!'
READ ALSO: