Demi Rose Mawby could have been banned from Instagram after posting a picture of herself in a completely see-through dress with no front.
Demi Rose doesn't wear a bra as she slips into a plunging see-through dress that shows off her curves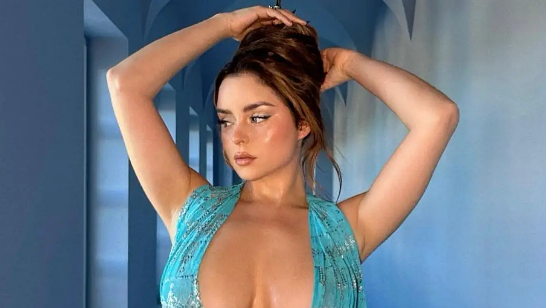 Demi Rose is not one to hold back when it comes to exposing her body, and the OnlyFans model did just that during a Sunday impromptu photoshoot she posted to Instagram.
Demi Rose donned a transparent dress that was clearly too small for her ample assets.
The brunette beauty stunned in an ocean-blue barely-there dress, revealing seemingly no underwear for her loyal legion of fans to gush over.
The turquoise dress flaunted massive cut-out sections, leaving very little for fans to the imagination.
Demi's dress, which had a plunging halter neckline and exposed her midriff, was a wardrobe disaster waiting to happen.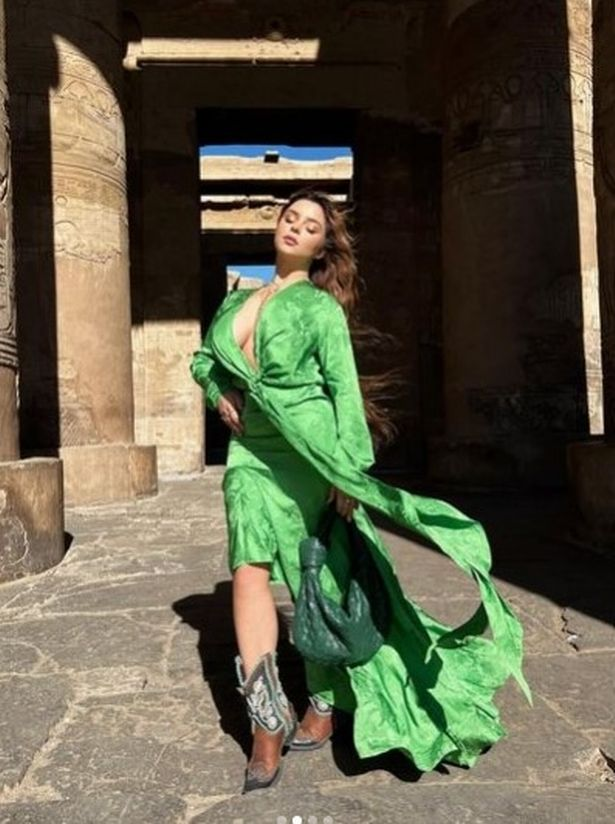 The model, who was born in Birmingham, wowed onlookers as she smoldered for the camera, displaying her toned hourglass figure.
Demi turned her back to the camera for the first photo, baring her round posterior as if she were wearing nothing but a pair of briefs.
In the second shot, she turned around to the front, arms raised, flaunting her toned stomach and coveted curves.
While the next two photos showed the model striking poses that emphasized her ample hips and trim waist.
Demi used only a light dusting of bronzer on her cheekbones, a swipe of mascara, and a swipe of lipstick in a bright red.
'Star light,' she wrote as the post's caption.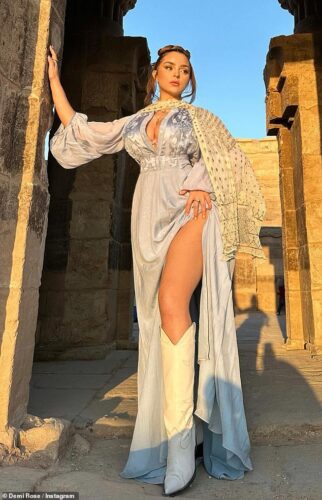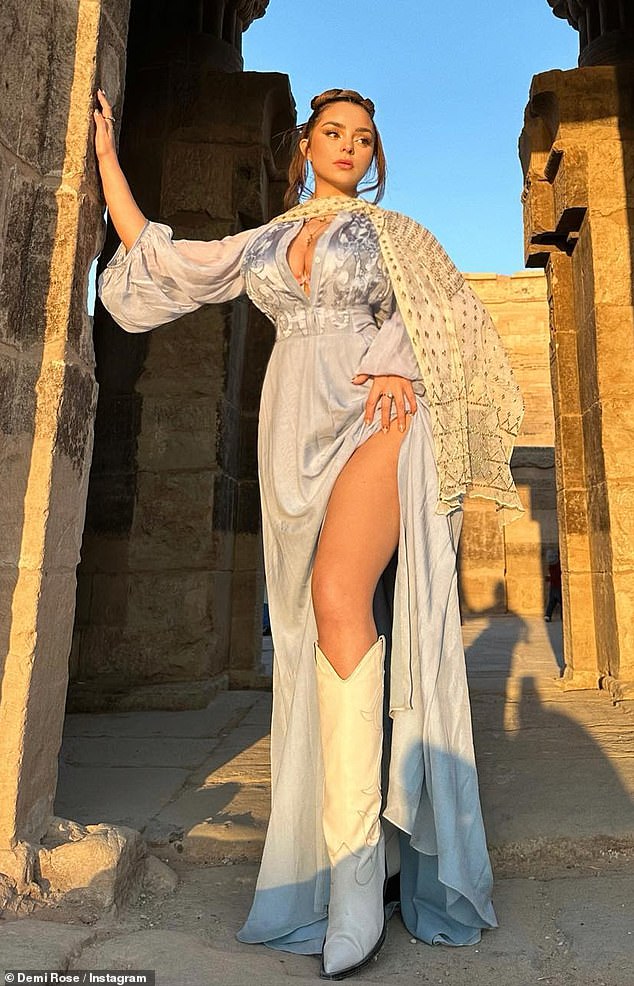 Over 350,000 people liked her post within hours, and her legion of followers quickly flocked to comment on it.
To paraphrase what someone said: "Demi is the ultimate fantasy,"
While another said: "I feel like crying tears of joy."
"Demi is an absolute goddess."…
Demi gained notoriety after uploading a series of sexy selfies to the internet, prompting her to create an OnlyFans account in 2021.
The model became an international sensation, attracting nearly 20 million Instagram followers as a result of her decision to change careers.
Demi is popular not only in the digital realm, but also in print. She has made appearances in numerous men's magazines, including FHM, Nuts, and ZOO.
Read also :