On Tuesday, Lewis Capaldi posted photos of Instagram in which he posed as though he had received a FaceTime Audio call from the CEO of a shapewear company.
Lewis Capaldi has joked that he is negotiating an SKIMS agreement with Kim Kardashian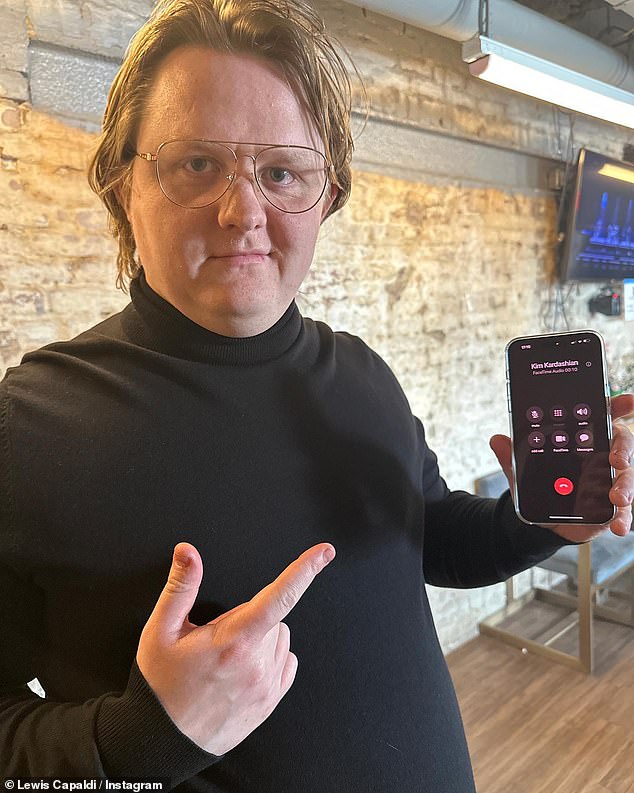 Sporting aviator sunglasses and a sharp black polo shirt, he performed a variety of amusing stances.
The Scottish actor captioned the photo, 'Discussing my upcoming skims deal @kimkardashian.' with a screenshot of his phone's caller ID showing Kim's number.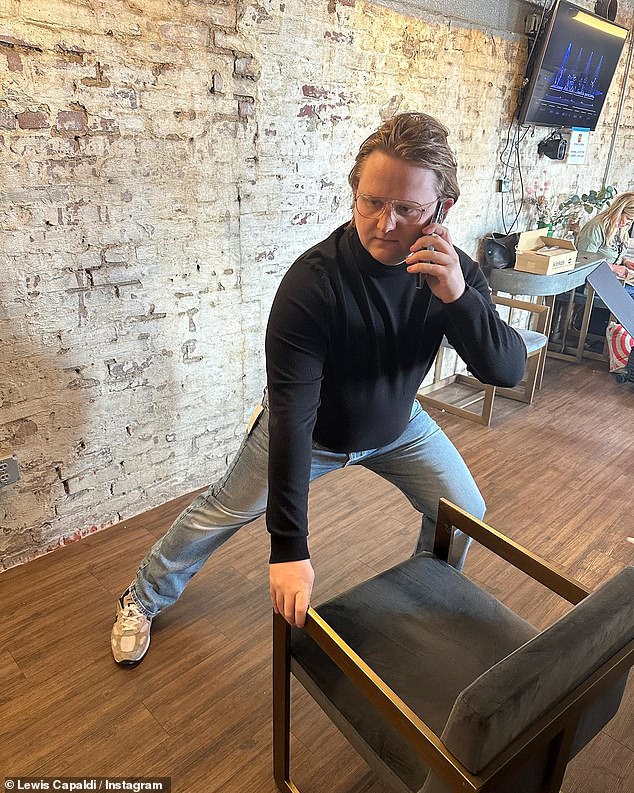 Lewis's Sunday night show was gatecrashed by his close friend Niall Horan, shocking the crowd.
The Irishman made a surprise appearance onstage with the hitmaker in Atlanta, Georgia, during the US leg of his worldwide Broken by Desire to Be Heavenly Sent tour.
Video of the moment former One Direction member Niall Horan, now 29 years old, ran onstage was posted to social media by Lewis with the message 'It's time to BeReal.'
The film played as the crowd erupted in unison when Horan bounded onto the stage wearing an all-white costume.
The ecstatic Lewis, dressed in trousers and a green jacket, hurried up to Niall, who was waiting for him with open arms.
Niall waved to the throng, who responded with cheers and waves as the camera panned over them.
Niall Horan 'Niall Horan stealing the spotlight at your show,' the on-screen text read, accompanied by lyrics from Lewis' new song Wish You The Best.
After Lewis snapped a photo of Horan for his BeReal, the camera panned back to the pair.
While Lewis beamed broadly into his front camera, Niall smiled and held his thumbs up for the camera.
Once the picture was shot, they embraced again before Horan waved to the audience and bounded confidently off the platform.
More than 850 people took the time to comment on Lewis' touching video after being moved by the pair's connection.
READ NEXT :