Margot Robbie was asked to grace the cover of Playboy and admit that she 'had a whole team oiling her assets' after her racy performance in The Wolf of Wall Street
To help her look good naked on-screen, Margot Robbie 'had a whole team oiling her assets'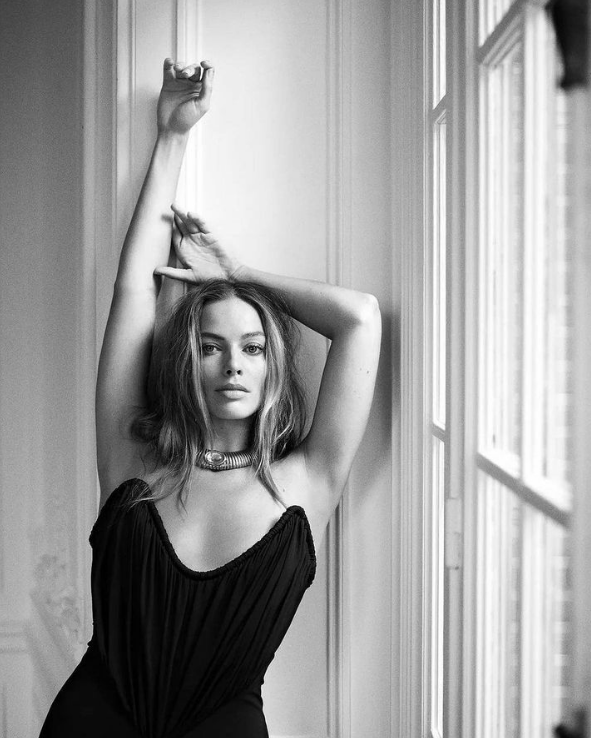 The film that catapulted the Australian actress to Hollywood A-List status, The Wolf of Wall Street, featured several raunchy escapades between the actress and Leonardo DiCaprio.
Because of this, Playboy magazine noticed her and asked if they could put her on the cover, but she declined.
Robbie insists that she has minimal creative control over her stunning on-screen appearance.
She commented on her film's semi-naked scenes, saying "I had a crew around me making me look that good.
"That was not completely my assets.
"And I had eaten an apple pie the night before, so don't come to me for diet advice.
"Just have a whole team lighting you and oiling you, and you will look fantastic."
The once-shy Aussie farm girl who has now become a Hollywood leading lady has made it a habit to be pretty honest when talking about things that are a bit risque.
Though she prefers to keep her personal life out of the spotlight, the Australian actress recently revealed the most unusual place she's ever done the deed.
When asked about the most out-of-the-ordinary setting in which she'd engaged in sexual activity, the former Neighbours star told The Sun: "On a jet ski. A non-moving jet ski, but in the water."
But she didn't say if it was with her husband, British director Tom Ackerley, whom she met on the set of Suite Francaise in 2014.
She once said that after a sex scene with Leonardo DiCaprio, she found his electric cigarette stuck in her "butt crack."
Margot, who is 32, shot several sex scenes for The Wolf of Wall Street. She said that they were the "least romantic thing to shoot."
READ NEXT: