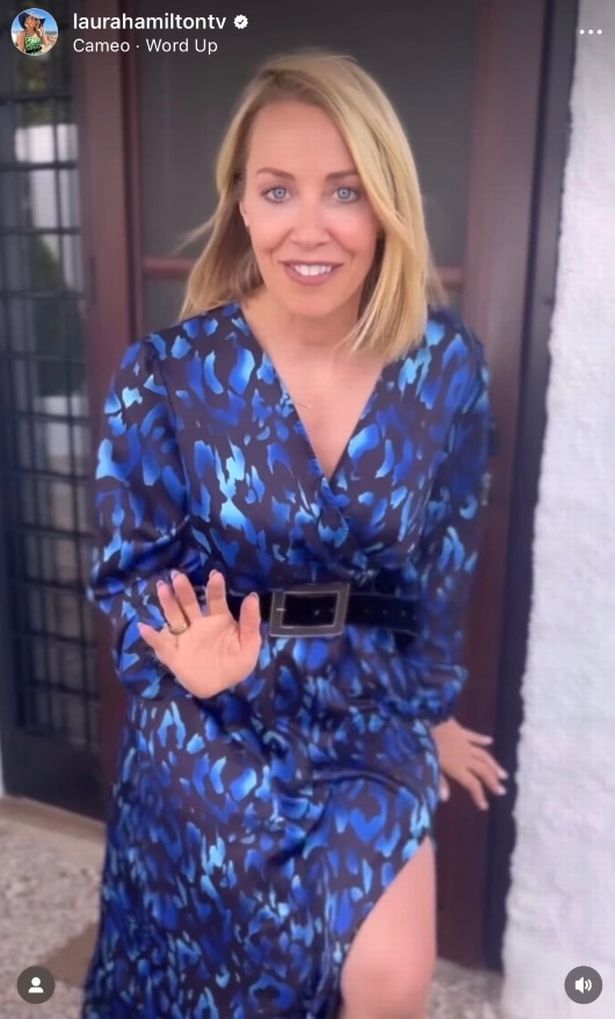 Fans of A Place In The Sun host Laura Hamilton were ecstatic when she posted a new photo of herself on Instagram.
Laura Hamilton's 'everlasting legs' has impressed her many admirers
The ageless beauty shone in a blue silk wrap dress with a design and a big black belt with a gold clasp, which accentuated her beautiful body.
The dress had a low V-neck and a high split that showed off her long limbs.
Laura smiled brightly for the camera, her blue eyes highlighted by a subtle brown makeup and eyeliner.
Laura was the epitome of glamour as she posed for yet another stunning Instagram photo, glowing from head to toe with nude lips, a dash of blush, and her blonde hair swept to one side.
The host wrote in the post's caption: "Fun times and an incredible Cave House Creation! Thank you Cuevas Helena for having us…"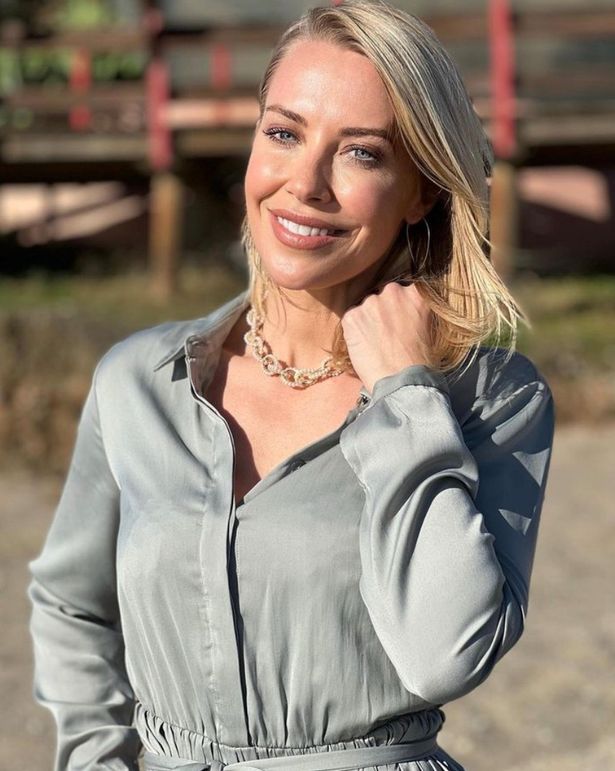 One commenter exclaimed, "You are stunning Laura!" after seeing the host for the first time in her dress.
A second wrote, "the most beautiful smile," and a third said, "wow, just amazing this outfit, you, is everything."
Laura has shared countless gorgeous photos like this one on Instagram, and her 179k followers can't get enough of her beautiful style.
While filming a new episode of the hit Channel 4 travel show, she wore a red print minidress with silver strap shoes on the beach.
The lovely photo, taken in Spain when she was filming an episode of the Channel 4 property hunting show.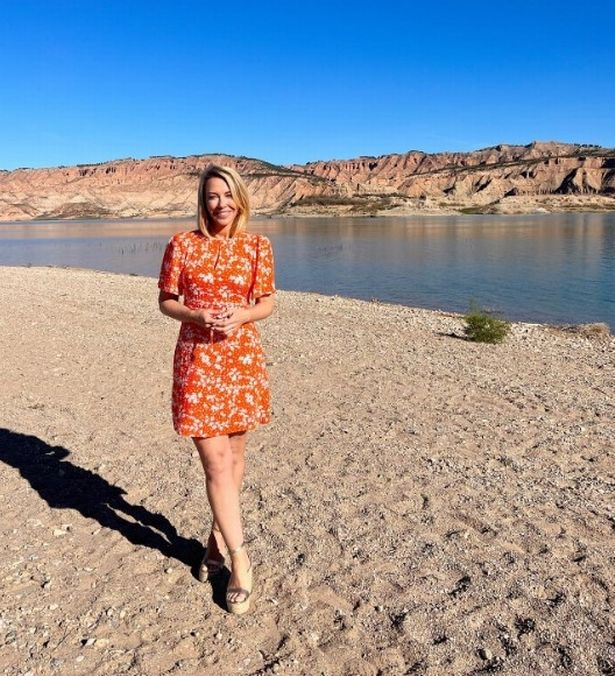 As she smiled for the camera, Laura's eye-catching costume clung to her slim shape and ended at her thighs, revealing her long legs.
The TV star kept her characteristic style of blonde hair up and added height to her frame with a pair of silver strapped shoes.
For the photo's caption, Laura wrote: "Happy Monday! This morning I am filming in a pretty spectacular location… and the sun is shining!"
READ ALSO: