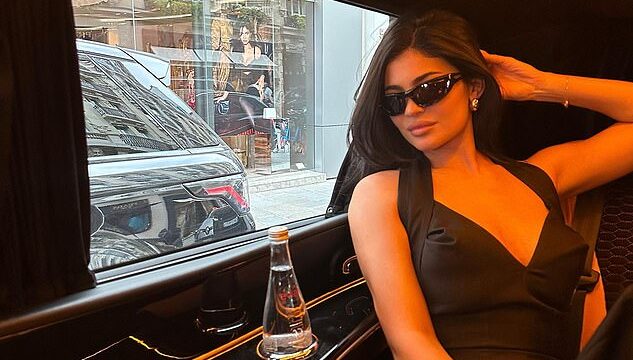 Kylie Jenner posted photos of herself on Instagram wearing several ensembles from her recent trip to France with Kris Jenner and family friend Yris Palmer.
Kylie Jenner enjoys her trip to Paris while posing in a miniskirt and a skintight white dress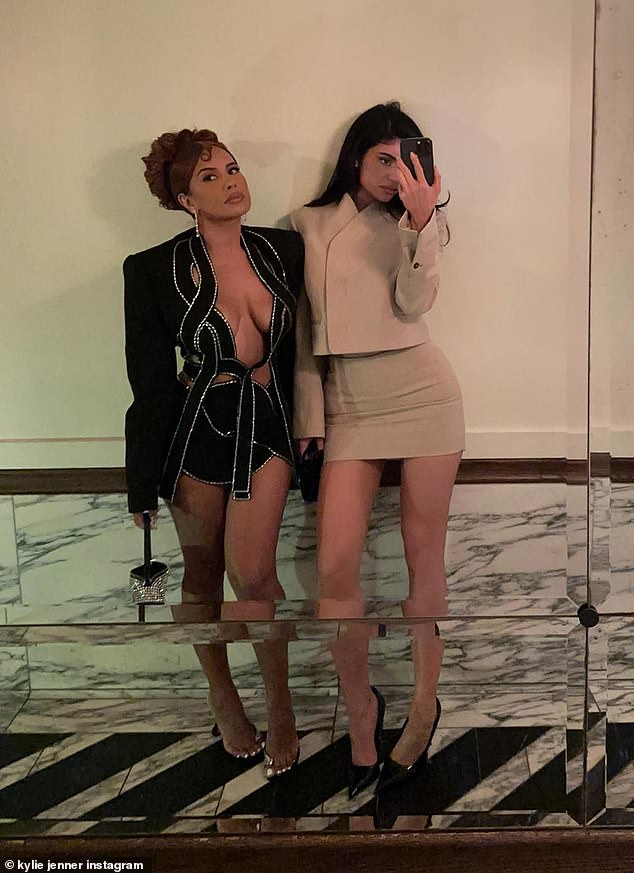 After arriving back in Los Angeles from Paris on Saturday, the 25-year-old reality TV star posted a series of photos online.
The businesswoman also revealed that she and her inner circle visited the City of Lights this week.
The Kylie Cosmetics founder simply captioned the carousel with a world map and a pair of heart emoji hands.
The internet celebrity posed seductively with a cherry in her mouth and looked up and away from the camera in one of the photos.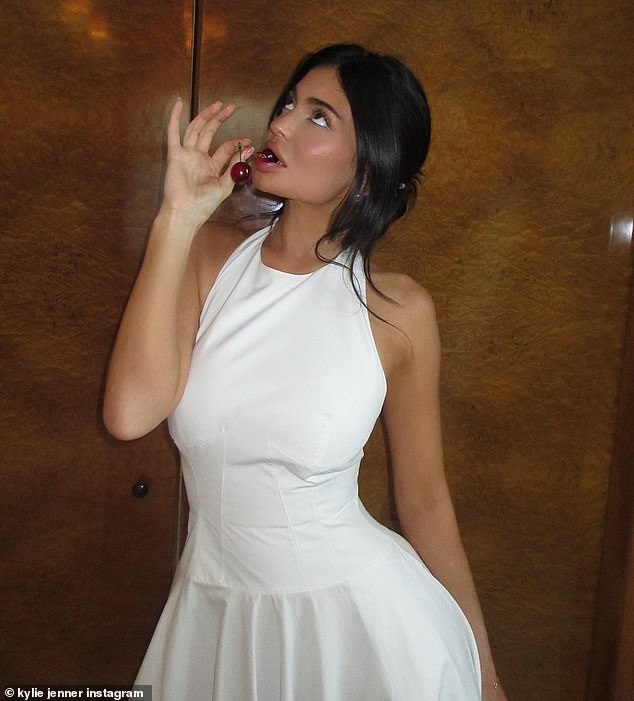 Jenner showed off her figure in the tight corset around her waist and the flared A-line skirt of her white halter minidress.
She accessorized her raven black hair with a set of stud earrings and a delicate gold bracelet.
She wore minimal makeup and her hair in a casual updo, but she still managed to look sophisticated. It looked like she had on a lot of pink blush and highlighter to draw attention to her cheekbones.
Jenner topped off her appearance with a mauve pink lip and big, fluttering eyelashes that drew attention to her beautiful eyes.
She also wore a cropped white blazer jacket with a full miniskirt for a more refined look.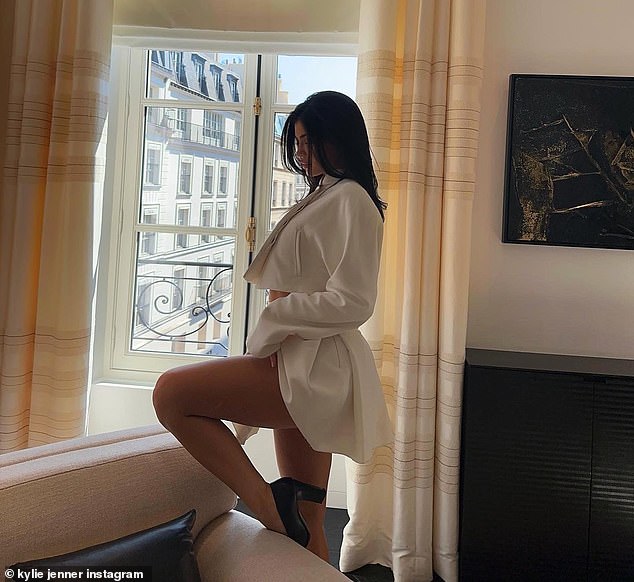 The socialite completed her fashionable ensemble with a pair of timeless black pumps.
In the seductive picture, the mother of two raised up one leg and lowered her skirt slightly.
She was standing off to the side, away from the camera, in front of a window, where the light was highlighting her silhouette.
She was also captured on camera while cruising the streets of the city in a flashy car.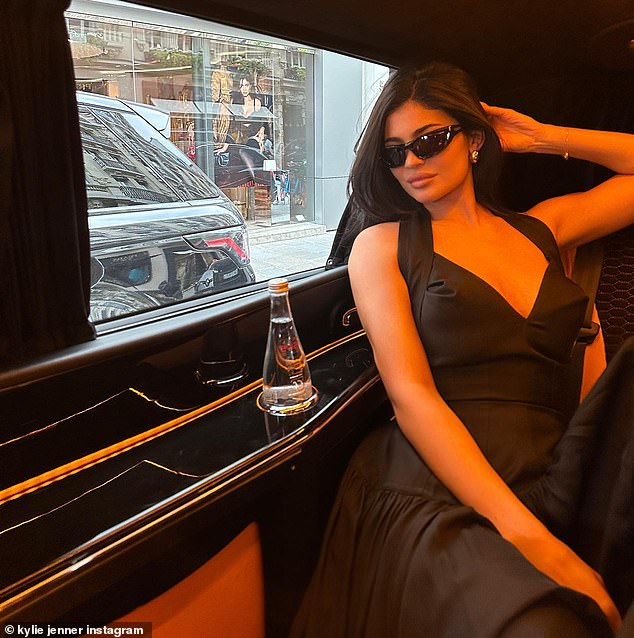 As the automobile came up next to her mannequin in the Dolce & Gabbana window, she struck a stance against the glass.
She wore a chic black halter tea dress with a low V-neck.
Jenner had her straight, dark hair down, but she swept it back with one hand to highlight the classic gold earrings she was wearing.
She wore a vintage pair of sunglasses and what looked like the same delicate bracelet in both photos.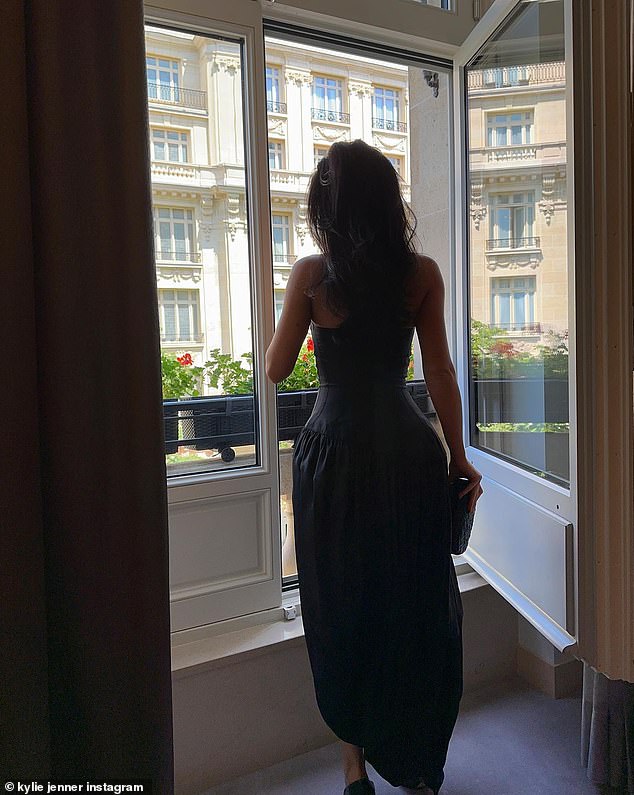 She wore the same outfit in a later photo taken while she gazed out a huge patio window. She was photographed while carrying a timeless black purse and high heels.
She also wore a minidress that clung to her curves and was strapless, topping off the outfit with a white scarf.
She and her mom struck a pose in front of a grand piano, and she was rocking a pair of sparkling black heels.
The 67-year-old businesswoman stood with one foot on the piano bench while she sat on it and served an active look.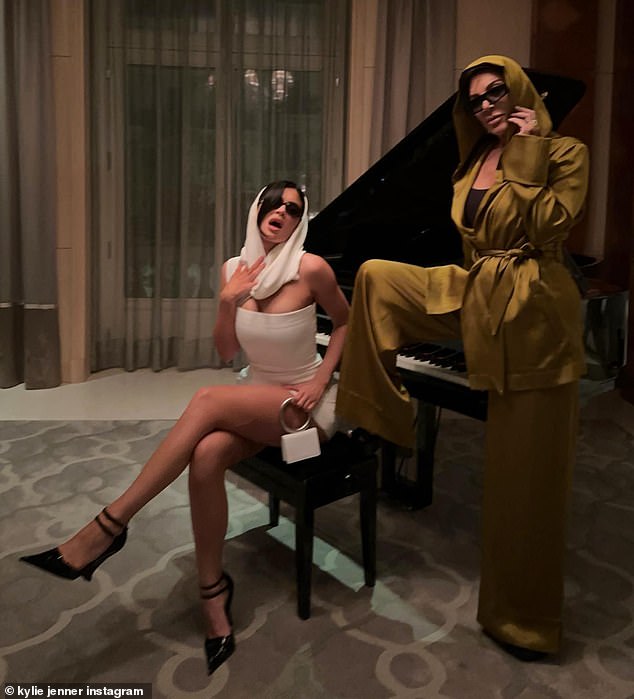 The stunning woman in the evening photograph was dressed in a chartreuse silk robe with a hood, a black camisole, and loose black pants.
The stylish photograph featured the mother and daughter both wearing sunglasses with rectangular frames.
She also included a mirror image of herself and her friend Palmer, flaunting their outfits for a girls' night out.
Jenner wore a pair of black shoes with a camel-colored outfit consisting of a fitted miniskirt and a wrap blazer jacket, and she looked chic and put together.
Again, she went for a subtle glitz by wearing no makeup and let her hair down in a straight way.
The beauty blogger wore short shorts and an open blazer with silver waves on the cuffs.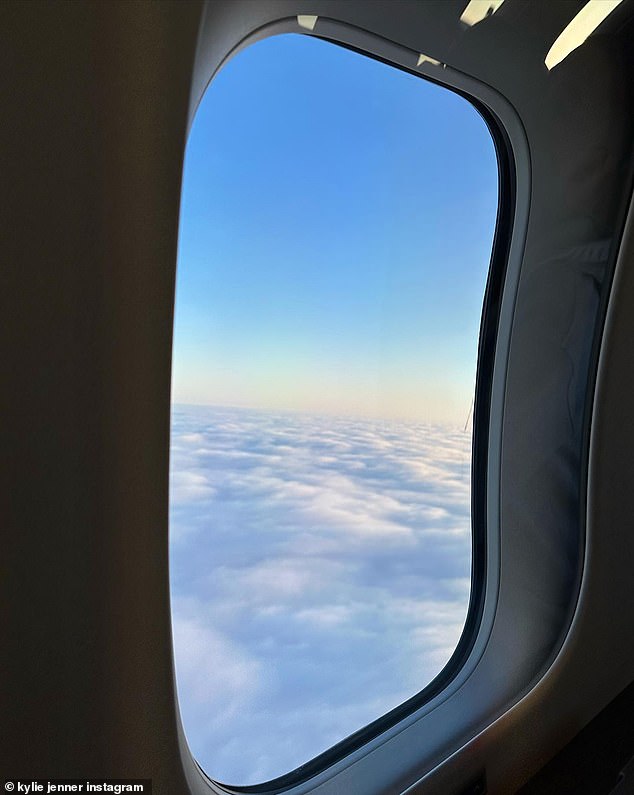 Finally, Jenner posted a picture of the beautiful scenery she saw from her airplane window. She seemed to be taking in the sunrise over the city of love in its pastel hues from well above the clouds.
READ MORE: