After showing off her opulent vacation house on a trip with husband Travis Barker, Kourtney Kardashian failed to impress her followers.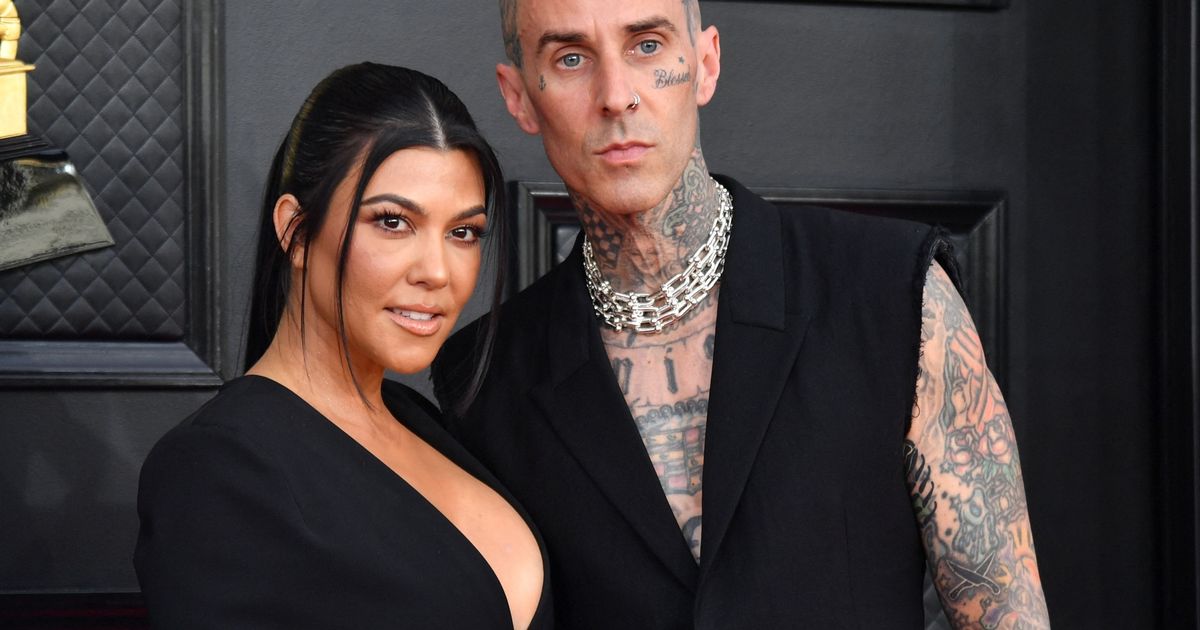 Fans are going crazy over Kourtney Kardashian's vacation home, which has been dubbed a "concrete nightmare"
The founder of Poosh gave her Instagram fans a sneak peek at her extravagant lifestyle by posting a series of photos of her home.
In contrast to the usual adulation she receives from her followers, Kourtney, 43, was met with a barrage of abuse after the property was labeled a "featureless concrete horror" in the comments section.
The series of images began with a picture of Kourtney, 30, and Travis, 47, in a passionate hug, with Kourtney clutching a single red rose.
She then played a brief video of them walking up to the front door of the abstract concrete building where they were staying.
Several of the subsequent photographs in the carousel made use of the rugged, mountainous landscape that surrounded them as a way to hint at the property's secret location.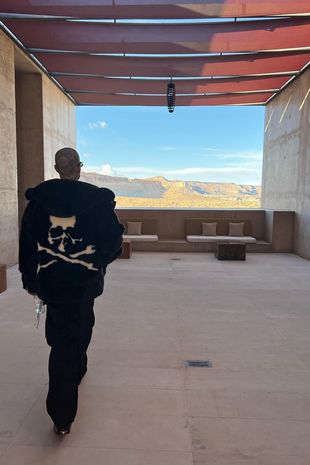 The interior of the house gave the impression of being incredibly spare, while the windows displayed expansive panoramas of the outdoor scenery.
In one clip, a bed was covered in rose petals that formed the letters "K" and "T" in a heart pattern.
She also included a picture of them playing connect four and drinking wine, providing more context for their trip.
Kourtney wrote, "Snowed in with my Valentine," as the description for the photo.
Continuing his expression of affection, Travis wrote, "Friends yesterday, lovers today, soulmates forever," as a comment on the page.
Several of her followers, however, were not convinced by the post and instead took to the comments section to express their disappointment with the photos and the place they had ultimately decided to stay.
One wounded person said, "Imagine having money and spending time in some kind of featureless concrete nightmare."
It was also mentioned by a second person: "Why does that look like a prison. That's the creepiest looking place I've ever seen."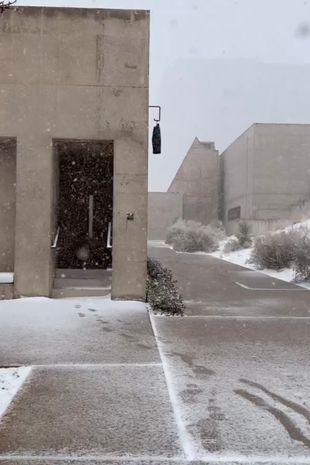 Finally, a third person commented, "Never saw an uglier building in my whole life."
Another else on social media commented, "Maybe I'm hating but this just looks boring."
Count five among the wounded: "Ugh what a hideous place. Why would anyway brag about going there it looks horrid."
When Reddit users were debating the location of the home, one user said, "That house looks like something I'd build in Minecraft…"