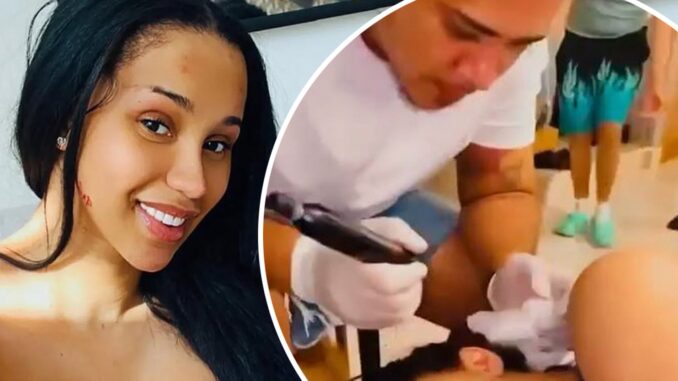 Cardi B gave fans a better look at the new tattoo she got on her face, and they have mixed feelings about it.
Cardi B shows off face tattoo of her son Wave's name.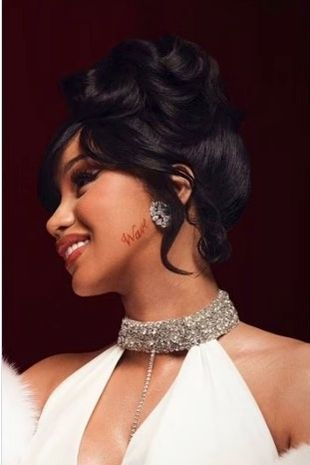 Cardi B is displaying her facial tattoo in a swanky manner. On Thursday, the rapper tweeted a photo of her sporting a new facial tattoo, which was met with a variety of reactions. She claims, however, that she adores the layout.
The singer shared the first extreme close-up of her prominent face marking, which she got in honor of her son, who is now a year old. She has shown how much she enjoys the artwork by getting the name of the child, "Wave," tattooed across her jawline in red ink.
Her post was accompanied by the following caption: "I love my face tatt," before adding a red-heart emoji.
I love my face tatt❤️ pic.twitter.com/OwrHz6LErr

— Cardi B (@iamcardib) March 3, 2023
In reality, Cardi's fans have probably already seen her tattoo somewhere else. Cardi B first shared the tattoo photo from the McDonald's ad shoot with husband Offset on Instagram on February 14. In November of 2022, Cardi B revealed her tattoo for the first time.
Cardi looked absolutely stunning in a white halter-neck gown with crystal embellishments for the photo. She fed her man a chip while looking flawless from head to toe, with nails that were excessively long.
Although the official McDonald's account liked the post, the image did not receive widespread praise.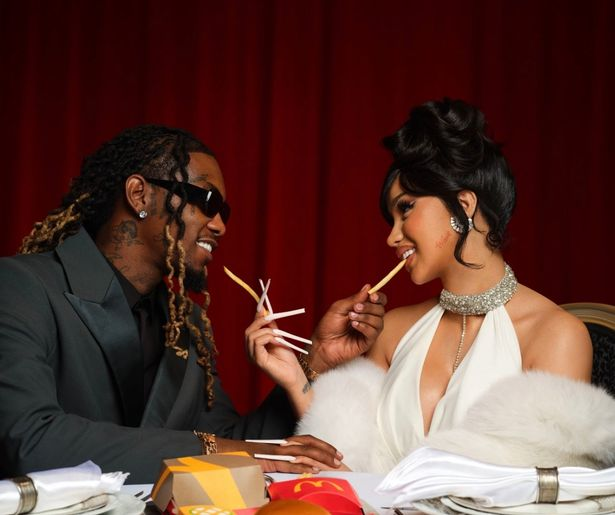 A contributor put it this way: "why ? why?," and "is this an early April Fools' joke?" were among the more common reactions."
Someone else joked that she'll soon have tattoos all over her face, posting a picture of a woman who was already covered in ink.
However, many of her dedicated fans took the time to comment on how beautiful she appeared, with one fan commenting, "My fav," and another writing, "Nice," accompanied by two flame emojis.
Some onlookers simply complimented her on her tattoo placement, showing off their own facial art as examples of why they approve.
This tattoo is just the most recent addition to her extensive body modification history. A video of her sitting in the tattoo parlor chair while Robinson De Los Santos worked on her face was posted online.
Robinson uploaded a short clip of the agonizing work and included a Spanish translation of his words: "Today's work Cardi B."
Read also :
Cardi has recently been spotted performing community service while dressed in nearly $10,000 worth of designer clothing.
After completing her duties, the musician urged her fans to 'obey the law'. She served her 15-day community service sentence in a Chanel knitted hat and high-end footwear.
She said: "Community service has been the best thing that has happened to me. Almost like a spiritual journey because sometimes I leave these centers in tears. Those people that we leave behind, they just need somebody to talk, and a lil push and YOU might be able to change their life forever,"