On Thursday, Kourtney Kardashian shared a series of photos on Instagram, one of which featured her son, who has blonde hair and dark eyebrows, sleeping in bed.
Kourtney Kardashian and her son, youngest Reign, pose with platinum blonde hair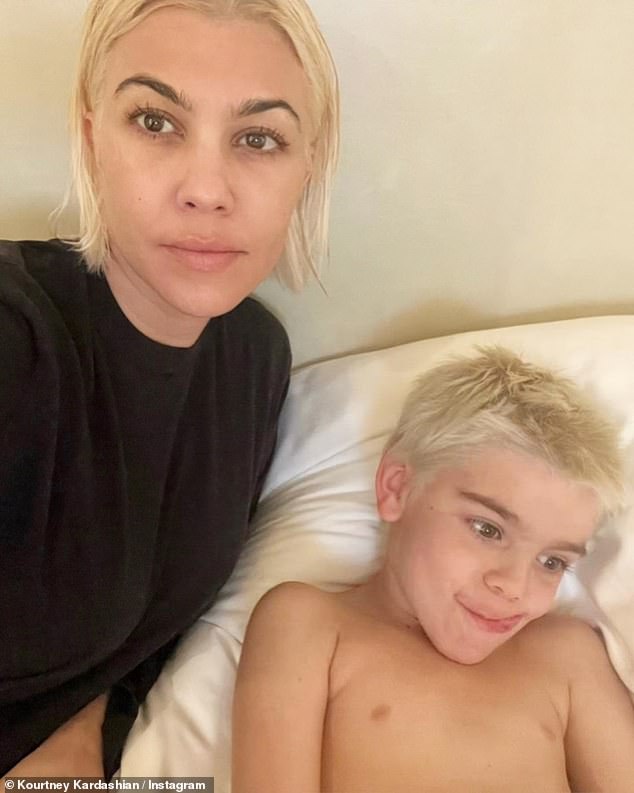 The Kardashians star, now 43 years old, shared several photos of her son Reign on Instagram on Thursday, including one of him in bed with blonde hair, making a goofy face and ignoring the camera.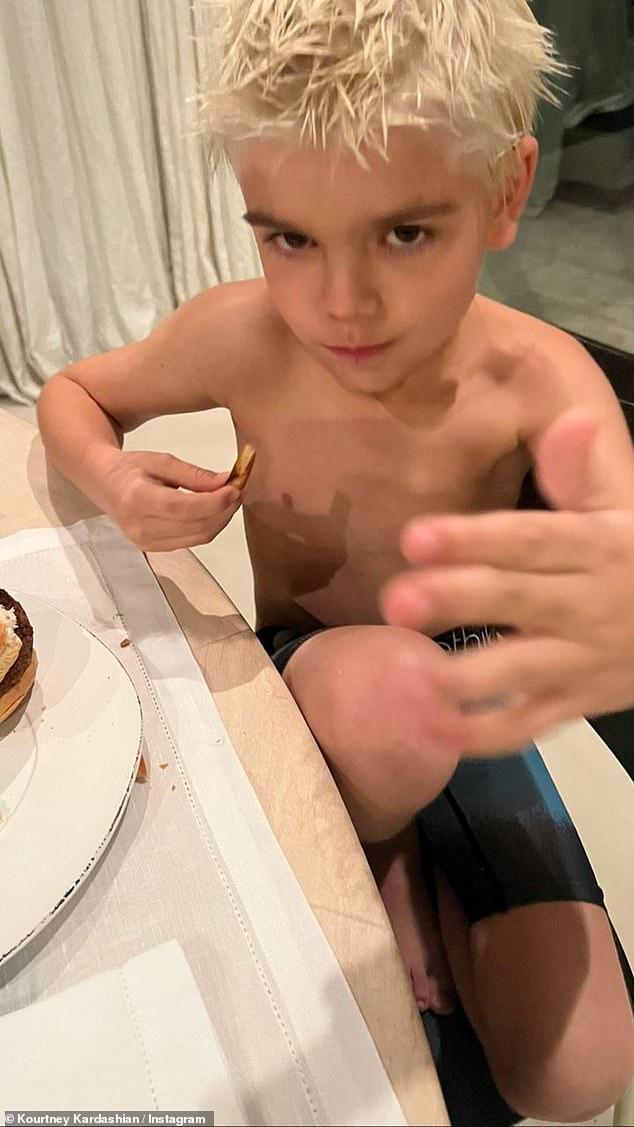 She also posted pictures of herself admiring artwork, making the peace sign with her fingers in an old photo, wearing a skintight black outfit, in Las Vegas, on a motorcycle, with the words "Mrs. Barker" written on the back of her white leather jacket, and among palm trees.
The Poosh creator used emojis that corresponded to the sequence of images in the post.
Scott Disick, with whom Kourtney shares Reign, Penelope, 10, and Mason, 13, also posted a photo of his newly blonde son.
Reign is shown in the photo wearing a red hoodie and holding a football. His dad captioned the photo, 'Laces out,'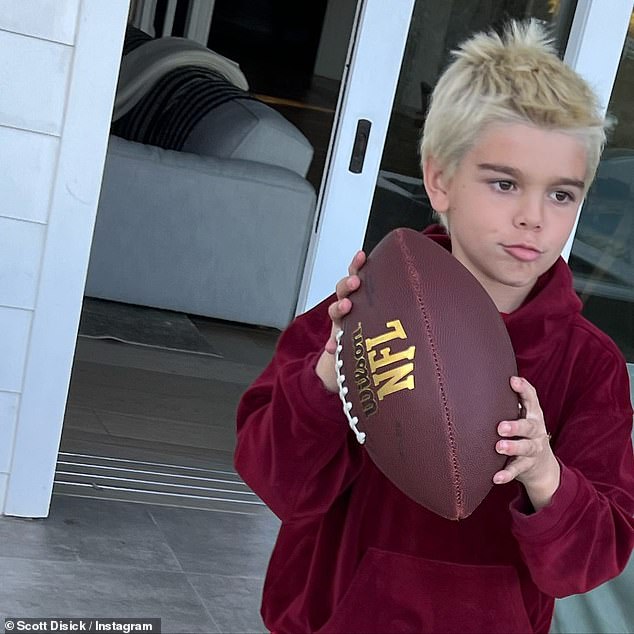 The founder of Poosh discussed her history of hair coloring in a 2017 interview with People, pledging that she would never go blonde again.
'I was the original sister with the blonde hair,' Kourtney humorously gushed at the time. 'I was blonde in high school for just like a month. I think I was in 11th grade or something.'
'I did have lighter hair when I was pregnant with Penelope, which is probably my least favorite hair I've had.'
'I'm just a brown-haired girl. It just suits me. I like my dark hair.'
READ NEXT: