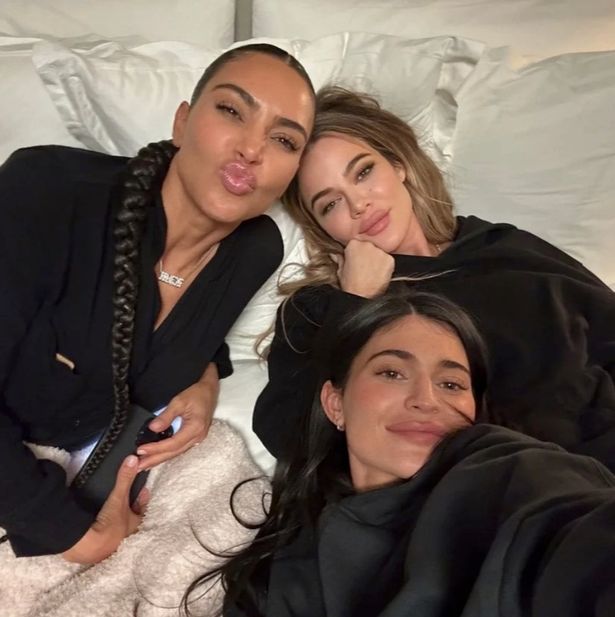 The breathtaking photo was provided to followers by Kim, Khloe, and Kylie Jenner without any filtering.
Kim, Khloe, and Kylie Jenner, and their sister Kendall, take a makeup-free, unedited photo
Kim and Khloe Kardashian, along with their sister Kylie Jenner, caused a social media frenzy when they posed for a stunning, unfiltered selfie with minimal makeup.
Fans of the Kardashians have been gushing over their natural beauty ever since the family showed it off in a recent social media update, calling them "beautiful" and "incredible role models."
Khloe posted an unfiltered picture of herself and her sisters Kim, 42, and Kylie, 25, lounging on a white bed to her Instagram account.
The SKIMS fashion tycoon dressed casually in a black sweatshirt and plaited her hair beautifully.
Khloe, 38, and Kylie, who is also known for her laid-back style, both wore black button-up sweatshirts and had their dark hair in loose waves.
Kim's beautiful photo features her puckering her lips and scrunching her nose.
While Kylie and Khloe smiled cutely for the camera and showed off their natural beauty.
Khloe wrote as the caption on the photo, "If only you knew what we were doing when we took this, lol I miss my babies."
As soon as the rare photo was posted, the girls' devoted followers swarmed to the comments to gush over the sisters' beauty.
Kim K. serves as minister at a friend's wedding and looks smoking hot in a lace-up dress days beforehand.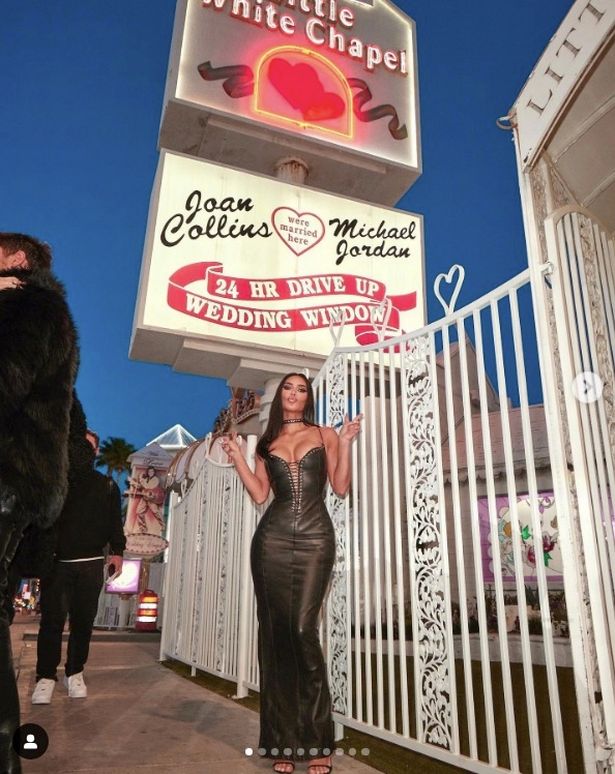 In a lovely laced gown, the 42-year-old reality TV star thanked the officiant at her hairstylist's wedding in Las Vegas' Little White Chapel.
After the wedding of Chris Appleton (then 39) and his actor fiancé Lukas Gage (then 27), the founder of SKIMS took to Instagram in a tight leather suit.
Five-time Grammy winner Shania Twain reportedly shocked the pair by "singing their song" at a famed Las Vegas club.
She gushed, "I was so honoured to be able to officiate a wedding in Vegas!!! I couldn't be happier for you both and and the surprise from Shania Twain singing their song to them."
She gushed over the Ludovic de Saint Sernin gown that was made especially for the occasion.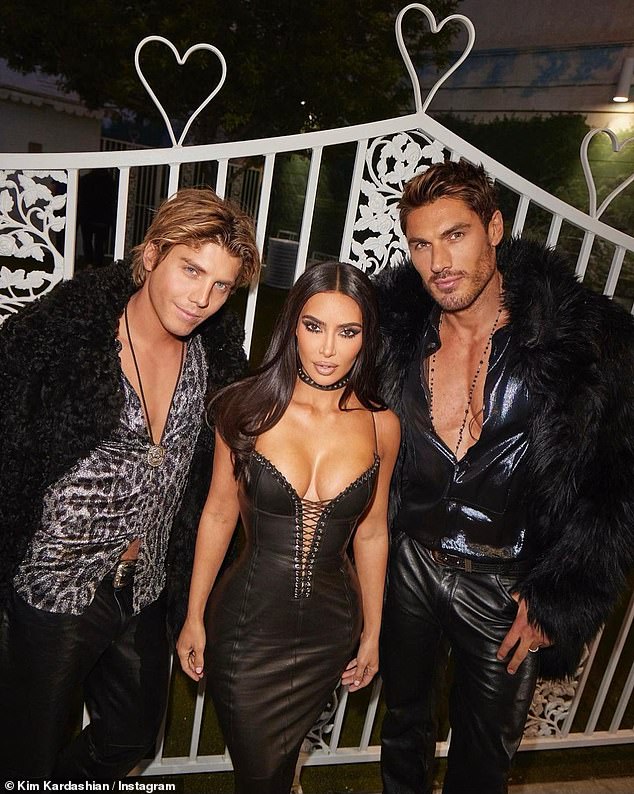 On their way out of the church, Kim Kardashian West and her hairstylist friend were caught giving each other the peace sign and expressing their gratitude for "a day to remember."
She accessorized her look with straight hair, a black choker with silver studs, and strappy sandals.
After Chris posted some photos from the party, Kim commented, "The most fun night ever!!! Filled with so much love."