On Friday night and Saturday morning, Kim Kardashian posted several photos and videos to her Instagram Story from her recent trip to Las Vegas.
Kim Kardashian, Kendall Jenner, and Hailey Bieber all went to see Adele in concert in Las Vegas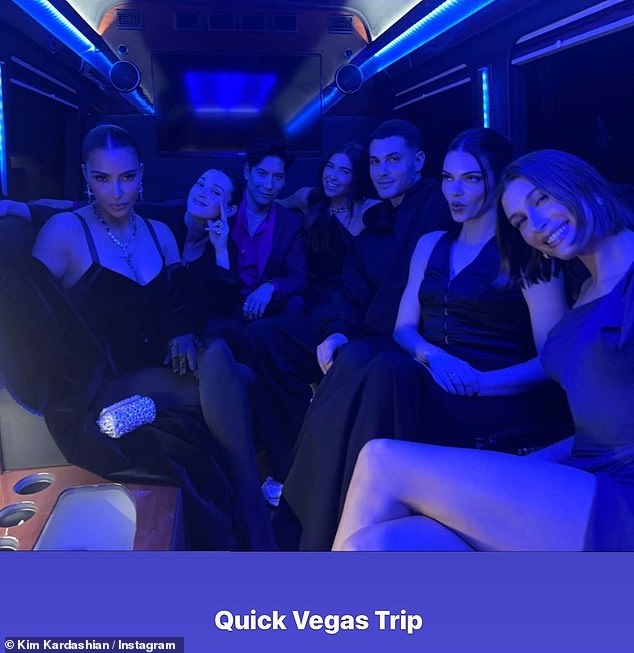 The first in Kardashian's series of posts featured a photo of the Jell-O shots she and her friends had taken in preparation for the show.
The businesswoman expressed her excitement for the quick trip with a text graphic reading 'Vegas baby.'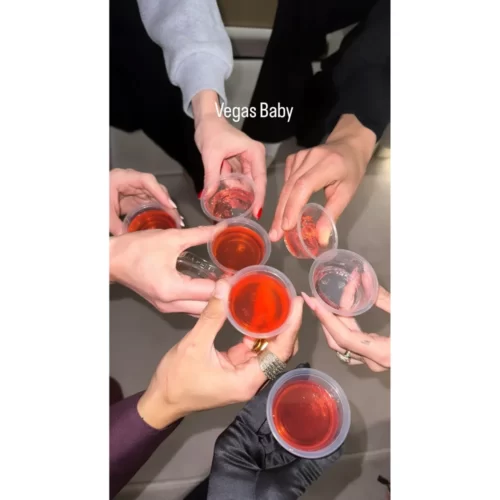 After that, the SKIMS creator shared three videos of Adele performing several of her songs, much to the delight of her fans.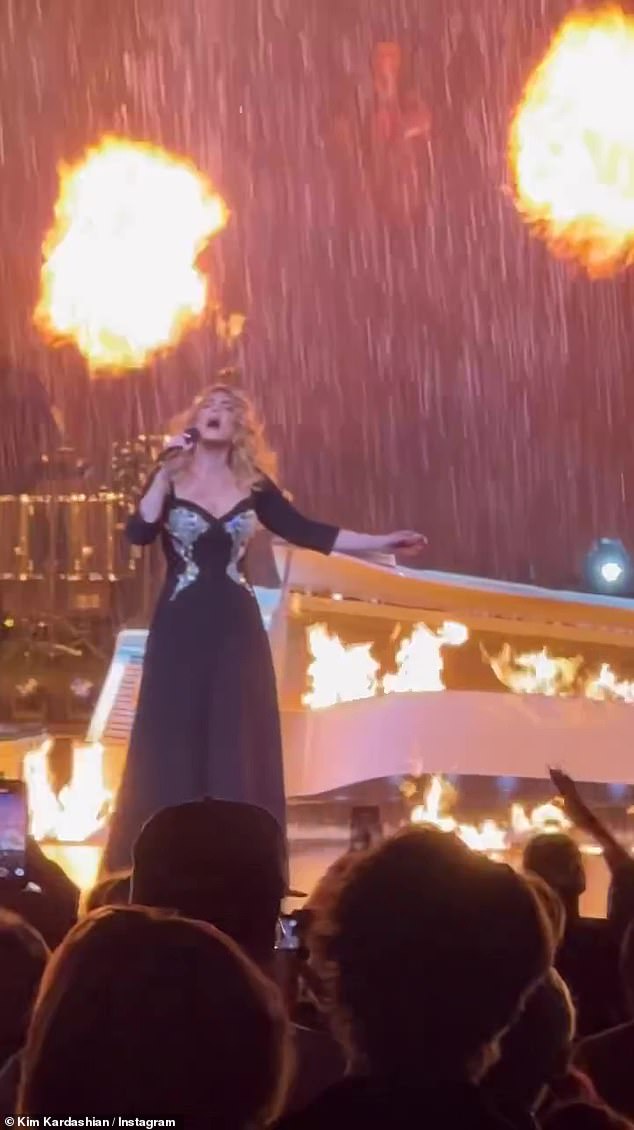 Later, Kardashian shared a video of herself singing along to the opening bars of Rolling In The Deep while one of her close friends danced to the song.
During the performance of the hitmaker, the model wore a stunning black sleeveless dress.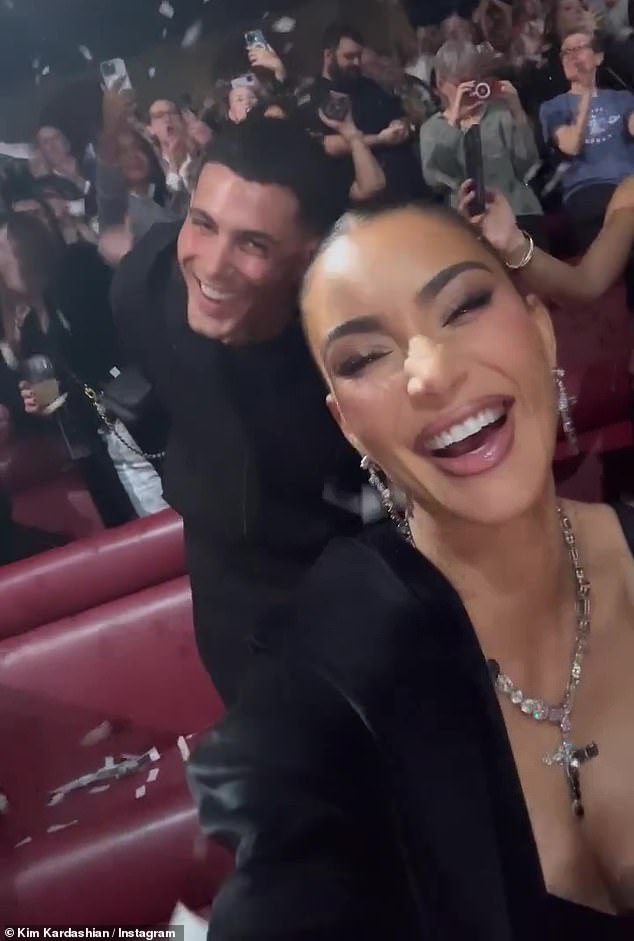 The star of the reality show accessorized her dress with a chic, coordinating velour coat.
The social media star wore a plethora of jewelry and a sleek bun in her gorgeous brunette hair during the performance.
One of Adele's final songs ended with a confetti shower that Kardashian captured on camera.
Also wearing a sleeveless black dress was Jenner, who was briefly seen in the clip.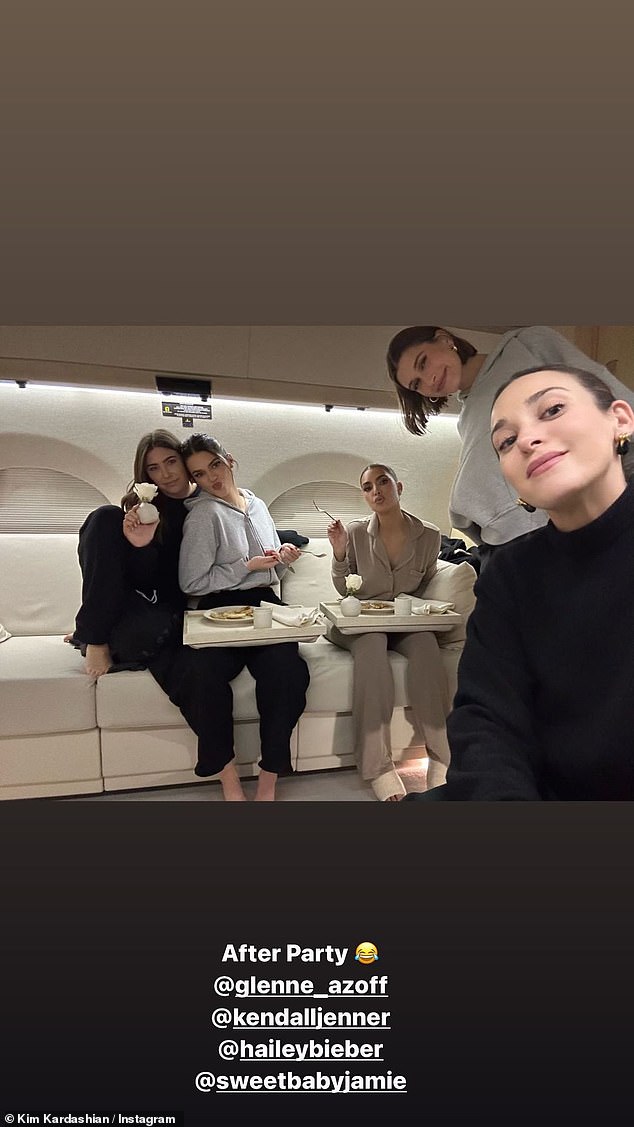 The ex-wife of Kanye West continued by posting two photos taken in the luxury vehicle that had taken her and her friends home after the show.
Bieber was photographed in a beautiful one-strap dress that highlighted her toned legs.
In the two photos that followed, Kardashian showed off her waffles and caviar for breakfast after a night out.
The TV star, clearly feeling the effects of the night's festivities, supplemented her initial post with a short text graphic reading: "Fml."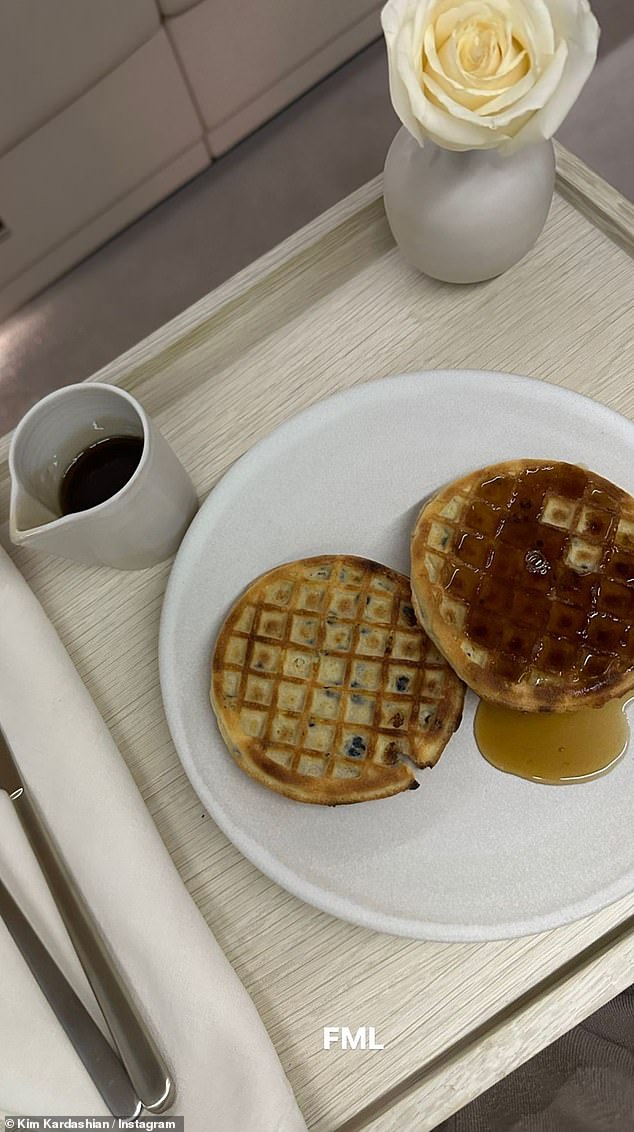 The business owner was also featured in an Instagram advertisem*nt for SKIMS that was posted on Saturday.
Kardashian posed in a light blue bikini top and bottom while hanging out in a pool with her three alien pals.
Her bleached-blonde hair cascaded to her hips, and she wore chic sunglasses.
RELATED: