The 42-year-old reality TV star documented the festivities for Malika and Khadijah Haqq's 40th birthday party on Instagram.
Kim K. looked like she was having a great time at birthday party of Malika and Khadijah Haqq
The mother of four, who was wearing a strapless black top and a chunky double-layer gold necklace, was as stunning as ever.
In one video, she was joined by her 25-year-old sister Kylie and their 67-year-old mother Kris, who all made funny faces and acted goofy for the camera.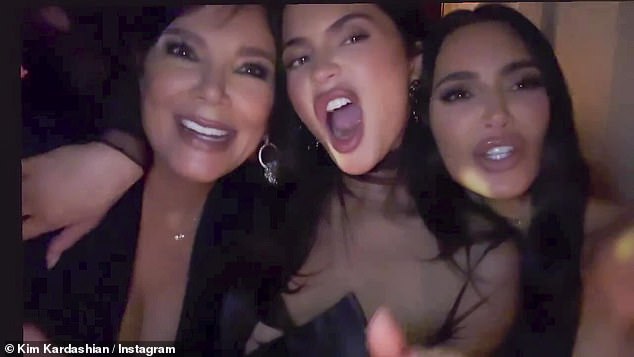 Using pink lip gloss and a light bronze shadow, Kim looked absolutely stunning. The stunning woman's jet black hair was worn in a sleek, straight cut that fell to the base of her spine.
You can see her and Kylie sitting next to each other and lip syncing to the music at the party in one of the clips.
Kim, Kylie, and Kris were seen having fun in another clip. 'It's a video,' Kylie was overheard telling the momager.
Kylie was spotted arriving early to the event, flaunting her toned stomach in a black dress with a see-through top and a black leather coat reminiscent of the Matrix.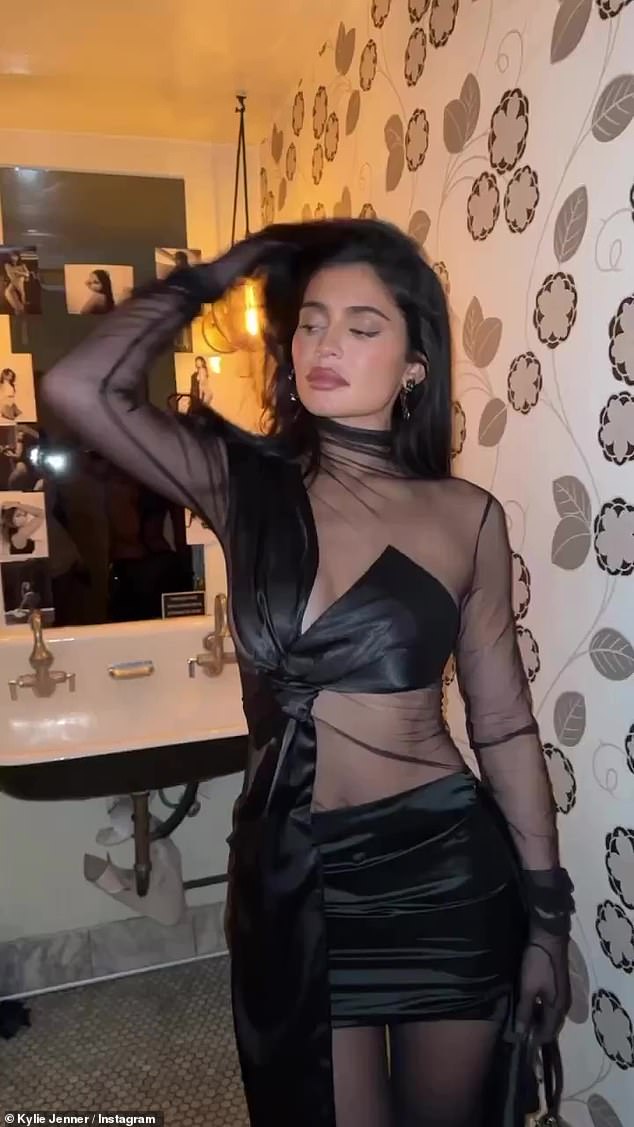 The lipkit tycoon boosted her height with a pair of black heels. Kylie bundled up in opaque black stockings for the cold, wet night.
Kylie looked as stunning as ever in her matte lipstick and subtle bronze eyeshadow.
More Kim and Kylie videos were played, and the party kept on going. Kim then continued the singing fun with her friend Tracy.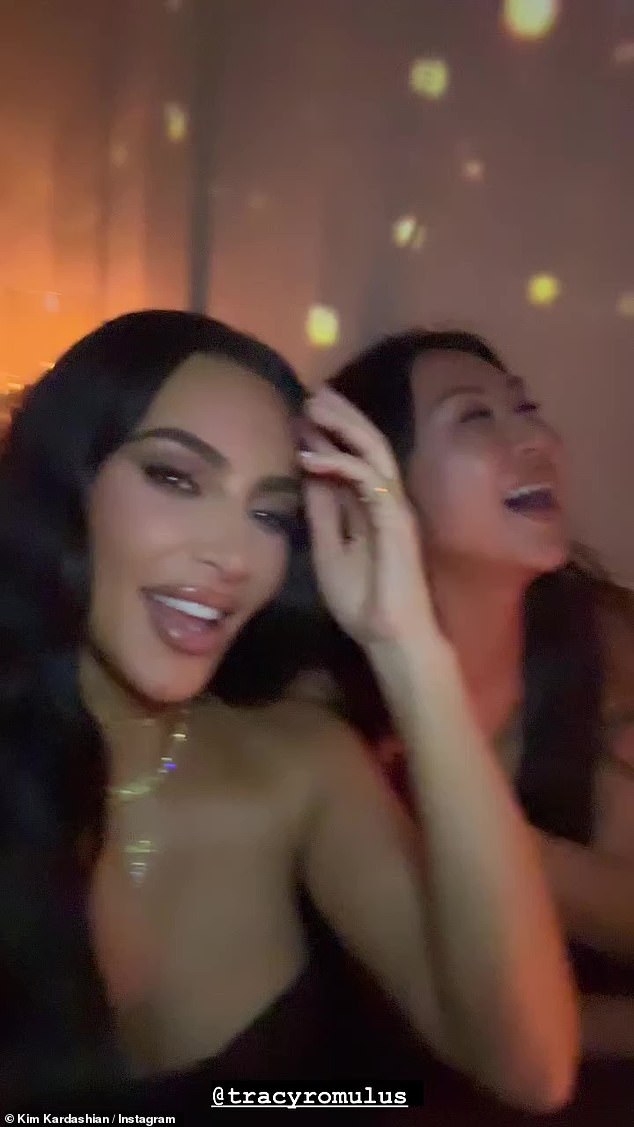 And when she saw Tracy staring at her phone, she wrote, "never not working" with a crying-laughing emoji to make fun of her.
Another video showed her and her friend Racquel Joseph Smith having a good time out.
Khloe Kardashian, Malika's longtime friend whom she first met as a teenager in 1999, was also in attendance at the party. Khloe wore a short, silver dress to highlight her toned legs.
In one picture, the reality star wore a sheer co-ord adorned with teeny rhinestone details and looked absolutely stunning as she sat between her two sisters.
The picture, which shows the mother of two flaunting her slim figure in a mesh dress, serves as visual proof of her remarkable physical transformation. It had long sleeves and came up to her neck, so her skin was exposed underneath.
Others present included Nicole Williams English, Yris Palmer, and Lauren and Evan London…