Khloé Kardashian celebrated her best friends Malika and Khadijah Haqq's fortieth birthday on Friday, and she posted a slew of photos from the event to Instagram.
Khloé Kardashian wears a rhinestone-studded, see-through dress to showcase her incredible figure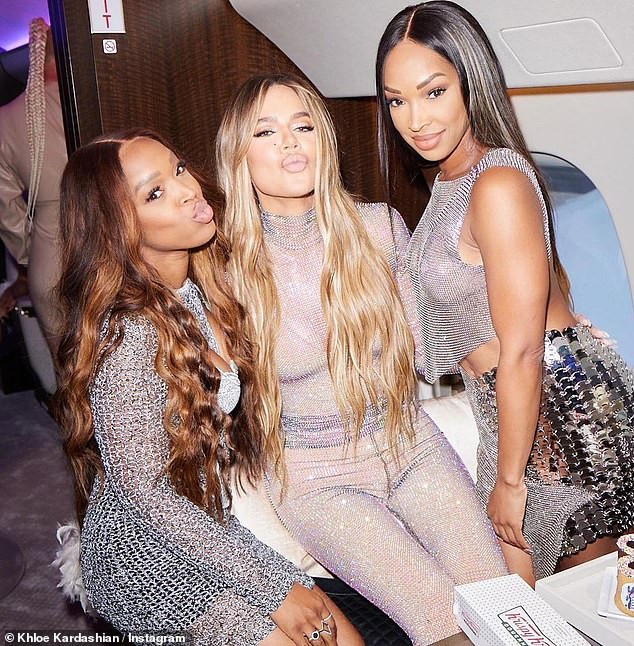 In one picture, the reality star wore a sheer co-ord adorned with teeny rhinestone details and looked absolutely stunning as she sat between her two sisters.
The picture, which shows the mother of two flaunting her slim figure in a mesh dress, serves as visual proof of her remarkable physical transformation. It had long sleeves and came up to her neck, so her skin was exposed underneath.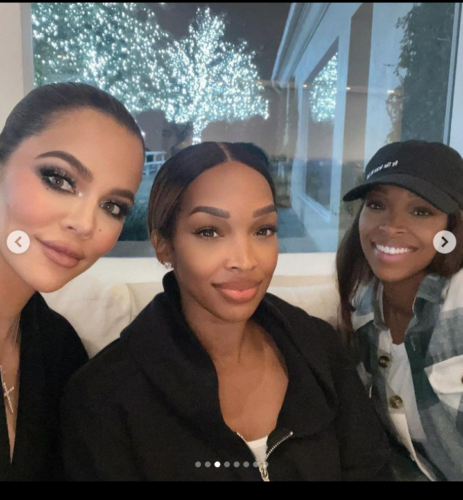 Khloe was sitting next to her best friends, embracing each of them tightly, as they enjoyed the finer things in life on a private jet.
The daughter of Kris Jenner wore a dramatic face of makeup and let her long blonde tresses fall freely in a curled style for the camera.
Khloé, accompanied by her sisters Kim Kardashian and Kylie Jenner, attended the party in a shimmering silver minidress that showed off her toned legs.
At a party, Kylie Jenner sported a pair of black stiletto heels and semi-transparent tights. The cosmetics tycoon walked confidently into the party on her own and made her way over to her famous sister Kim Kardashian.
As she and her friends lip-synced to the music in the background, Jenner's long, dark hair fell down her back in the photos she posted to Instagram on Friday.
The sister was dressed provocatively and wore several necklaces, but the mother of two only beamed.
Her former boyfriend Tristan Thompson also made a glittering appearance too, with the pair continuing to show their friendly ex status.
READ ALSO: