Kim Kardashian's announcement that her SKIMS swimwear line would be returning in time for Spring Break.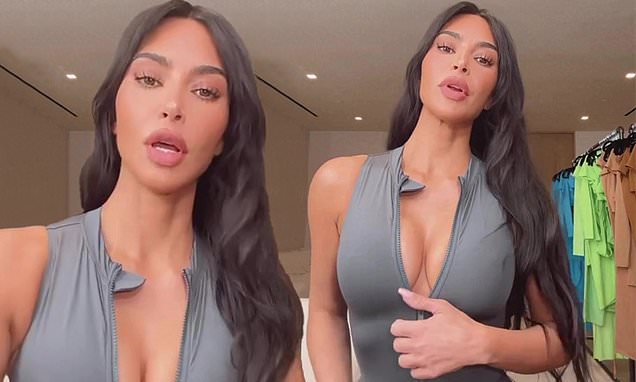 Kim K showed off the many uses for one of her swimsuits with a revealing modeling session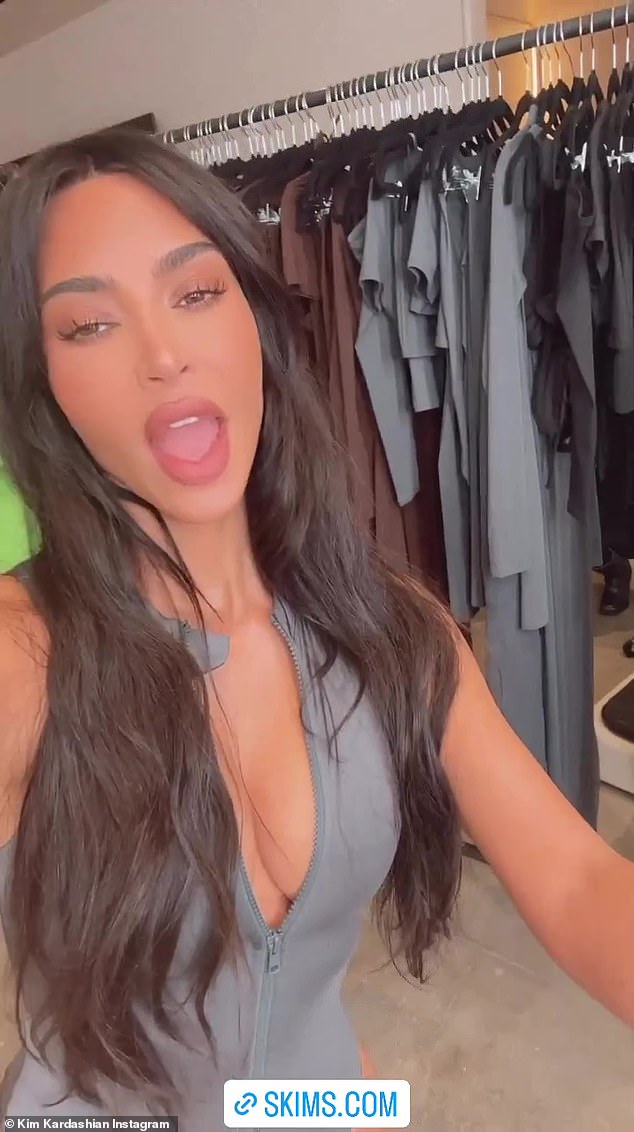 Star of Keeping Up With The Kardashians stood in front of racks of her swimwear line and narrated a video.
'OK guys I am so excited to announce Skims swim is officially coming back. I know you've asked for it for a long time now,'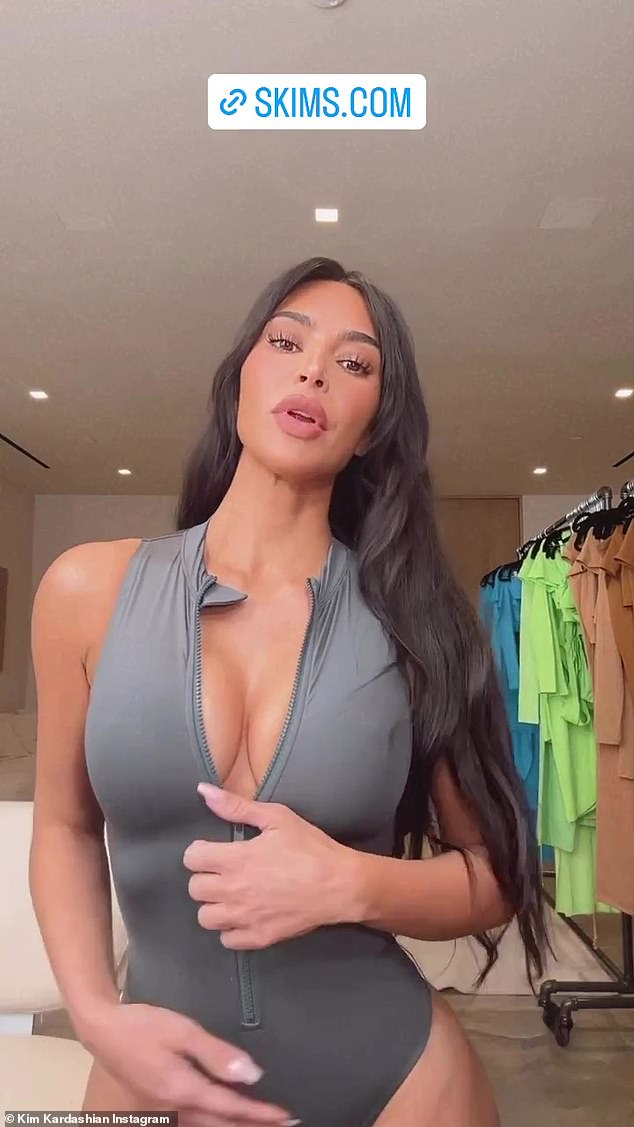 'We have all of our signature colors – we have 27 styles launching – and we have a lot of brand new swimsuits and cover-ups and even accessories. And we have these two new colors the turquoise and the neon green, it's our biggest swimwear launch ever.'
'The sleeveless zip is one of my favs I wear it as a bodysuit with pants or to swim,' she concluded.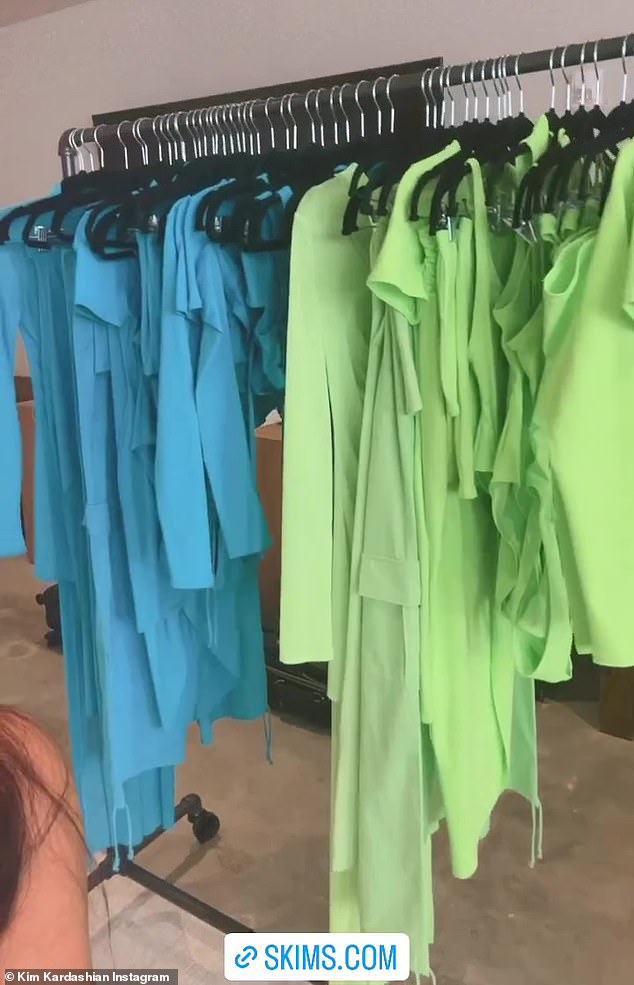 In the video, the KKW Beauty mogul swam in a grey one-piece, zip-neck swimsuit.
Her dark hair, which was long and mostly unstyled, hung loosely down to her shoulders from a center part.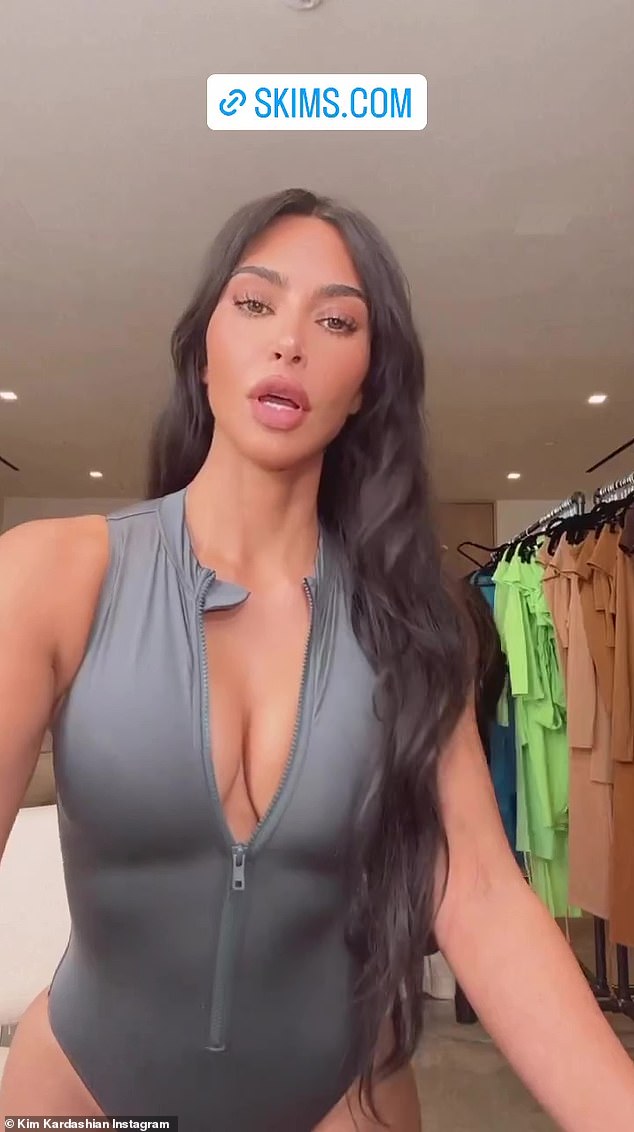 Early in the day, the founder of KKW Fragrance wore a long platinum blonde wig and a tiny turquoise blue SKIMS bikini to promote the swimwear line.
The photo was taken by the swimming pool, and the model was shielding her eyes with a pair of sunglasses.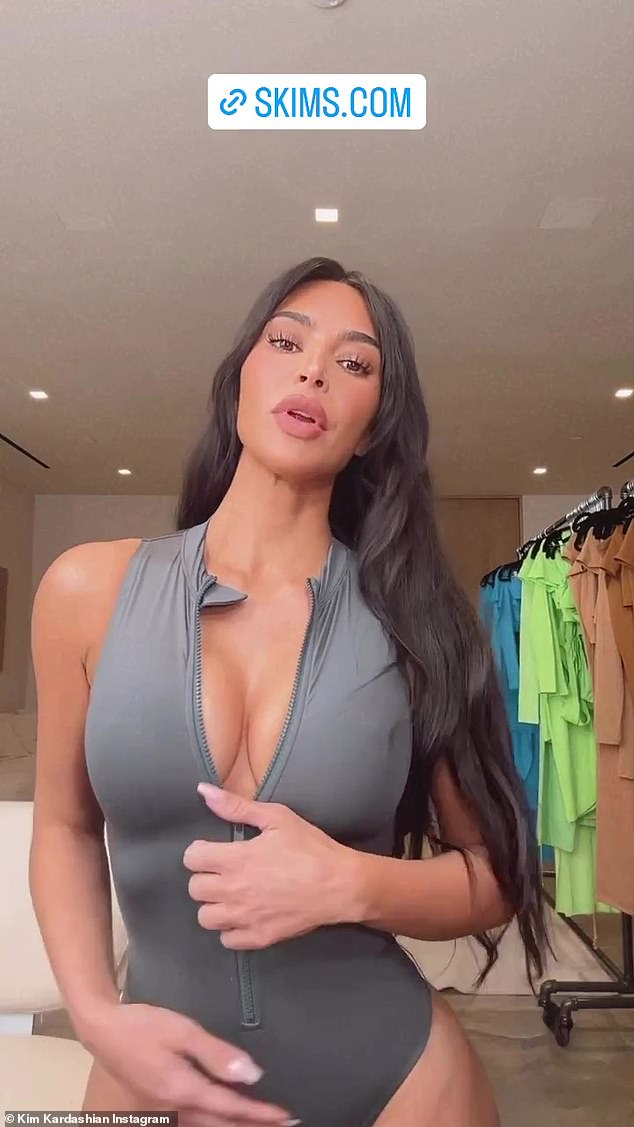 RELATED ARTICLE:
On Tuesday, Kim celebrated another milestone: the 49th birthday of her best friend, Jonathan Cheban, aka the Food God.
She marked the event by sharing a slew of vintage photos, including a couple of herself and her husband dressed as Sonny and Cher and another of herself and Tommy Lee Jones as Pamela Anderson.
Kim also teased fans on Monday by posting a photo from the set of the third season of the popular Hulu series to her Instagram stories.
The reality star, along with her sisters Khloe and Kylie and their mother Kris Jenner, have been filming The Kardashians' third season.
There has been no word on when the new season will premiere, but Kourtney has teased that filming has begun on it as early as October 2022.
Kim, who is still actively pursuing a career as a lawyer, did not share any additional information with her 346 million followers.
The reality star shared a picture of a screen that appeared to show her sitting on a couch in a well-lit room for a "confessional" scene in one of the episodes.
The Kim and Khloe Take Miami alum simply wrote "Season 3" at the bottom of the photo on her Instagram story to generate buzz for the upcoming season.
DON'T MISS: