Khloé Kardashian gave her followers a sneak peek at her best friend Malika Haqq's extravagant 40th birthday bash that took place earlier this month on Tuesday when she shared more photos from the event.
Khloé Kardashian posts stunning group photos from best friend Malika Haqq's 40th birthday bash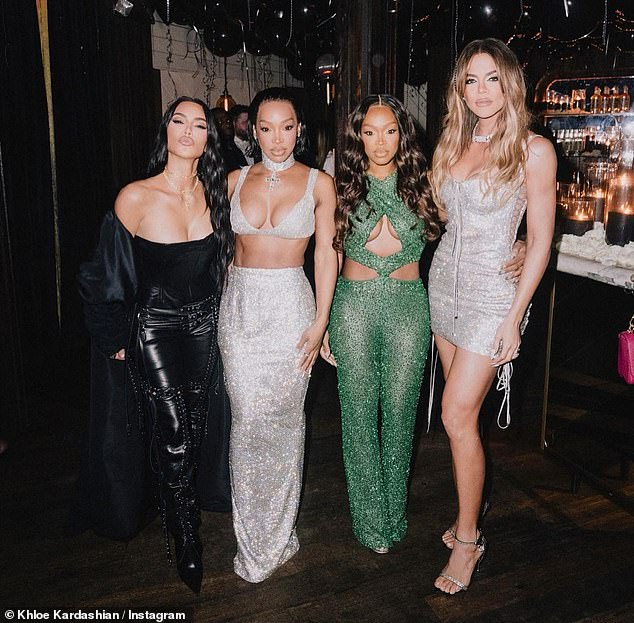 The 38-year-old reality star shared a series of glamorous group shots with her 298 million followers, including her older sister Kim Kardashian.
Khloé sparkled in a silver minidress, while Kim wore a low-cut black leather bustier and leather pants.
Khadijah, Malika's twin, commanded attention in a sexy green jumpsuit, while Malika herself turned heads in silver in a shimmering bralette top and matching skirt.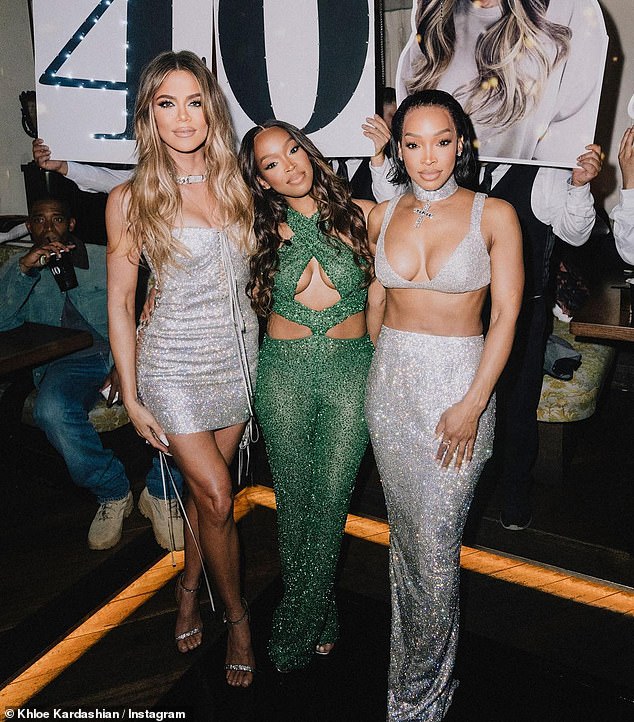 Caption her slideshow, Khloé wrote 'we had a night……' to which Malika replied, 'Thanks to sweetest of all time.'
In addition to Kim's ex-assistant Stephanie Shepherd, 33, celebrity hairstylist Jen Atkin, 43, actress Lauren London, 38, were included in Khloé's group photos.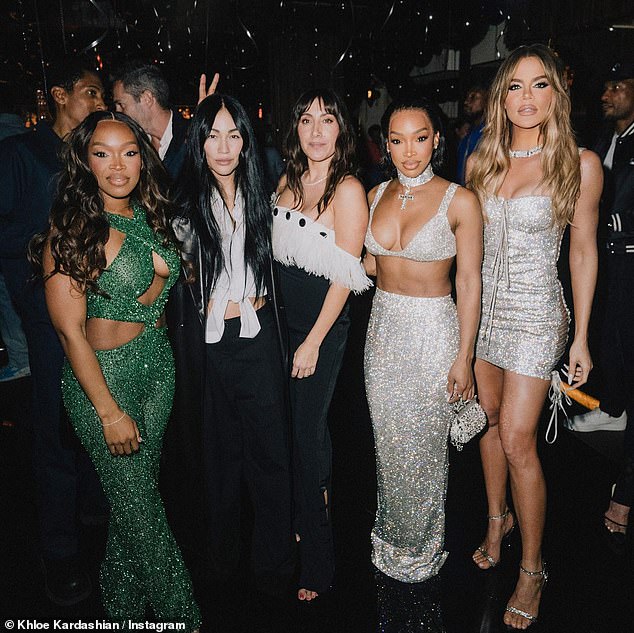 The founder of Good American wore a sparkling dress, bombshell hair, and a flashy chain necklace to complement her signature elongated claw manicure.
Some of Khloé's fans speculated that she had gone commando because of the exposed seam on the side of her minidress.
Last week she posted some sultry photos of the silver party look that looked like they had been edited poorly, and she was trolled online for it.
Back early month, Khloé posted a slideshow of old photos of herself, Malika, and Khadijah to mark the twins' birthday.
She penned, 'Happy birthday to my girls @malika @foreverkhadijah. I want to thank you for choosing me over and over again to be your bestie.
'For allowing me to be apart of your life, Your journey on this planet. Thank you for trusting me with all that you do. Thank you for holding my hand while we go through life. It's a privilege and an honor to have a friendship as long as we have had and I cherish the years we have spent together.'
The heartfelt tribute continued, 'I can't wait to see what this next chapter has in store for you both. I know the magic that exists within your soul and I can't wait to see you both sparkle brighter, and brighter with every year.'
READ NOW :