Last Updated: Khloe Kardashian has deleted her latest Instagram offering after eagle-eyed fans rushed to point out yet another Photoshop fail.
On Monday, fans noticed that Khloe Kardashian had tried to reduce the size of her thighs and waistline using photo editing software, and they called her out on it.
Fans call out Khloe Kardashian for embarrassing Photoshop fail…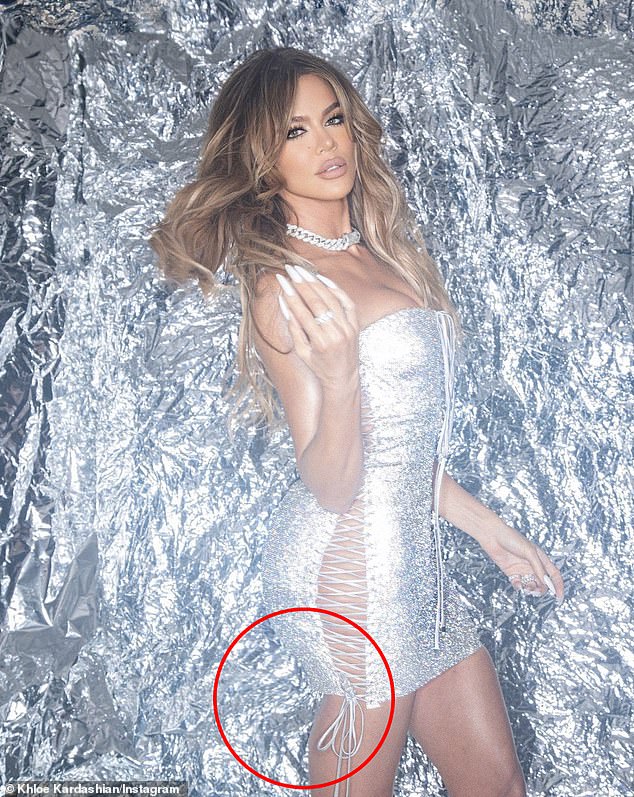 Photos of the 38-year-old reality star wearing a silver minidress and looking sultry were posted online, but they appeared to have been poorly edited.
Khloe's upper thighs have a concave bend in a now-deleted photo that appears to be an obvious attempt to suck in her legs, and her waist is pulled in a photo that features a disproportionately large posterior.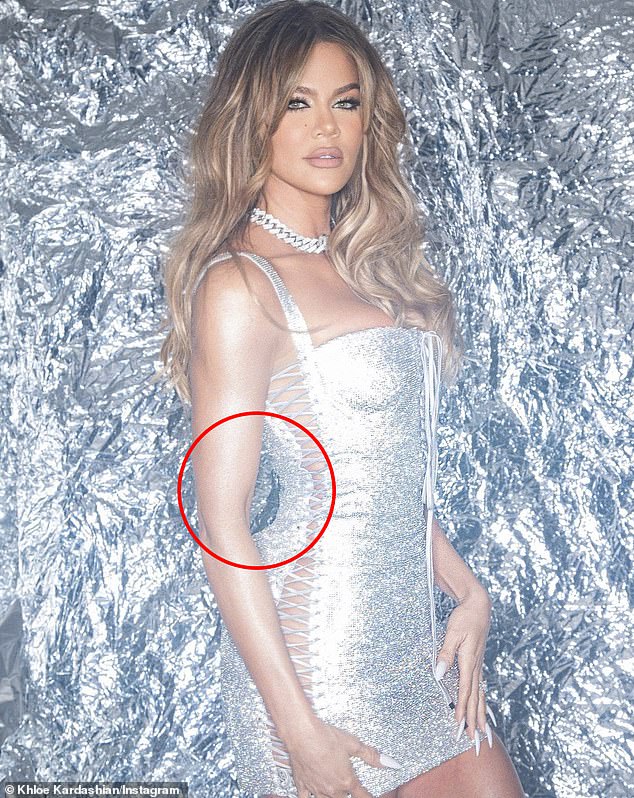 Khloe was trying to reduce her waistline while posing in front of a warped foil backdrop.
One of her 297 million followers demanded, "Show us the unedited ones," while another fan panned the third photo in her slideshow, which featured her legs: 'Just delete the third and we will forget about it.'

The founder of Good American may have deleted the third photo, but the harassment on social media platforms did not end there.
One Twitter user asked, "Bro who tf photoshops their pics so badly," while an Instagram user questioned, "Is there any natural beauty left?"
On Friday night, Khloe wore the outfit to the 40th birthday party for her best friend Malika Haqq in Los Angeles, where she was joined by her very friendly ex, Tristan Thompson.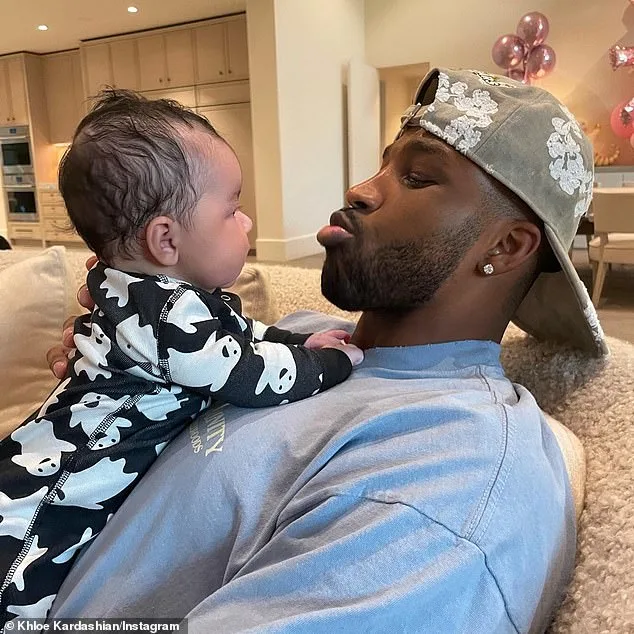 Although they did not show up together, the fact that both were seen at the party fueled rumors that a reconciliation was in the works.
On Monday, Khloe posted a series of photos to Instagram in honor of her NBA player boyfriend's 32nd birthday, in which he is shown being a loving father to their children.
On the other hand, Khloe has been called out online for standing by Tristan Thompson despite allegations that he ignores their one-year-old son, who was the result of an extramarital affair.
Since Tristan already had a son with another woman, he and Khloe broke up before the birth of their surrogate-conceived son.