Khloe just uploaded some photos that make her body look absolutely flawless, and she has previously admitted to using a filter to achieve this effect.
Khloe Kardashian posted a series of unretouched photos that exposed her cellulite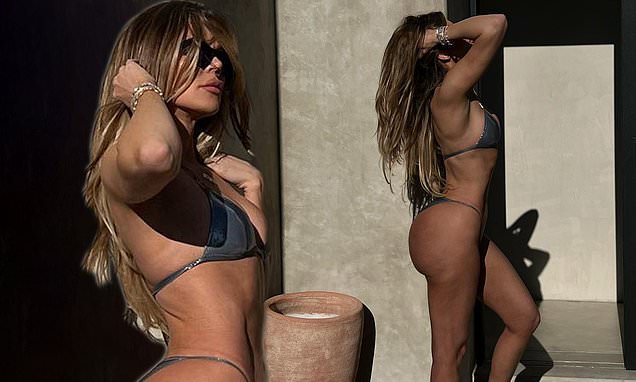 Khloe posed in a grey bikini on a concrete patio for the steamy photos. She posed with one leg bent and her hair falling down her back, and she looked absolutely stunning.
Khloe captioned the photo, 'When your sister knows your angles,' tagging Kendall Jenner.
People praised Khloe for being 'real' and showing her 'flaws' and all in the photos she posted.
'Bravo. Finally, I real picture without retouching it,' another posted with applauding emojis.
'Is it just me or do the pictures actually look untouched/unedited?' other person remarked.
'Yas! A Kardashian with cellulite! I love this more natural version of you Koko!' a rabid supporter exclaimed.
Another said: 'I love a natural pic!'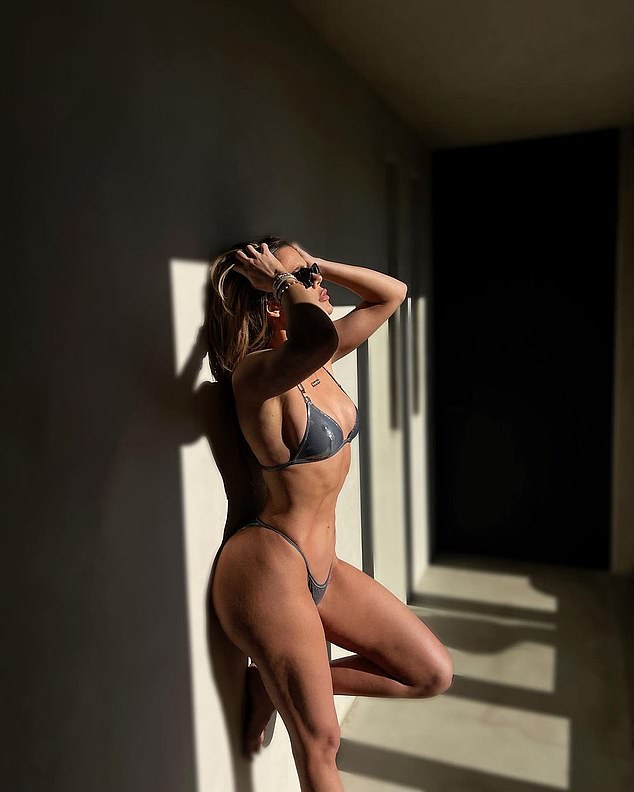 'I love that this is raw and shows that she's got some texture and cellulite! It's always refreshing when Celebs don't over edit their photos. MORE of this,'
Khloe posted pictures of herself in the same bikini, looking flawless, a day before these new pictures surfaced. A heart emoji was her caption.
After an unfiltered photo of her in a bikini went viral in April 2021, Khloe said she appreciated a good filter, good lighting, and an edit here and there.
After the raw photo went viral, Khloe and her family reportedly put in extra hours to remove it from the web.
Several days later, Khloe responded to the commotion by posting live videos of herself to Instagram to demonstrate that her body isn't photoshopped.
She then released a lengthy statement in which she discussed the difficulties of being a public figure, including the constant scrutiny of her appearance.
The Keeping Up with the Kardashians star said it was 'too much to bear' to be constantly judged and ridiculed, and to be compared unfavorably to her sisters Kim and Kourtney.
Here's a snippet from her note:
'As someone who has struggled with body image her whole life, when someone takes a photo of you that isn't flattering in bad lighting or doesn't capture your body the way it is after working so hard to get it to this point, and then shares it to the world, you should have every right to ask for it to not be shared, regardless of who you are.'
In 2016, Khloe admitted to airbrushing her pictures, telling People:
'Of course I believe in airbrushing apps, I just think airbrushing apps, like who doesn't want to airbrush a thing here or there.
'I love FaceTune, that one's great. I don't really know of many more, but a filter, that's like airbrushing. Who doesn't love a good filter? Sometimes you're having a bad day,' she said.
Khloe also admitted she likes filters to add a different hue to her images: 'I don't want to see everybody in color. I need a black and white filter sometimes.'