Modeling exceptionally low-rise jeans for the premium e-tailer's'spring layers' advertising, FWRD creative director Kendall Jenner exposed her derriere.
Kendall Jenner wore a pair of $720 incredibly low-rise The Row jeans for the FWRD shoot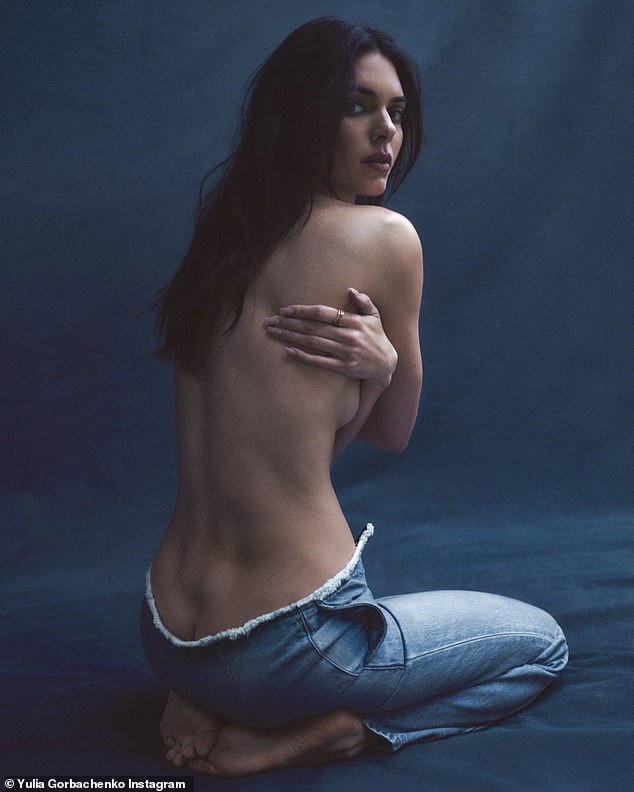 The Society Management Model, 27, who has been with FWRD for almost two years, did not give anyone an inch.
Kendall was photographed by Yulia Gorbachenko after a makeover by Irinel de León and Mary Phillips.
The daring denim was selected by Jenner's stylist Dani Michelle, even though Jenner is credited as a "co-curator" on numerous FWRD designs.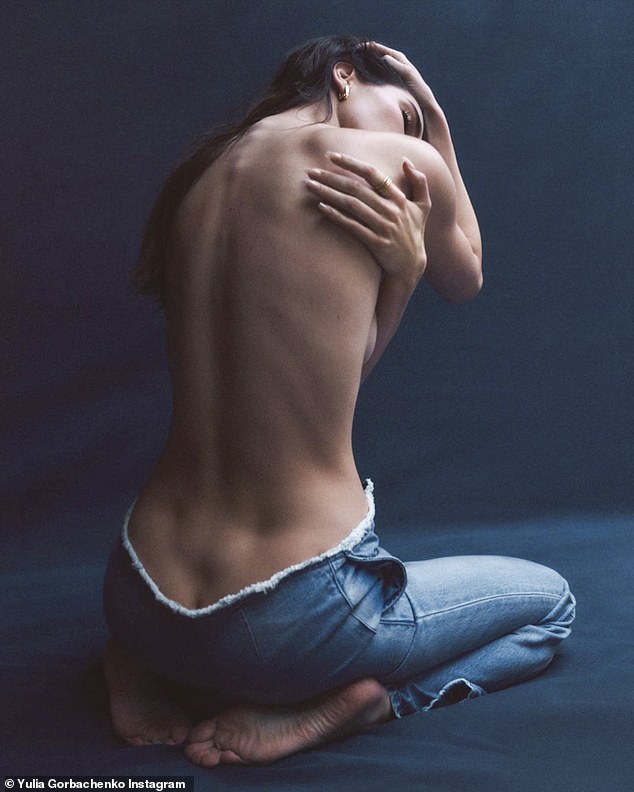 "I love working with FWRD. We have a long relationship that has built us or led us to this point." The Calabasas high society member revealed their long-standing bond in an August 2016 behind-the-scenes film.
"I've always been a creative being, and being in front of the camera is obviously… there's a certain creative expression there and it's super fun to collaborate with people and take feedback and learn so much. And I've done that, obviously, for a really long time."
"It's cool to be on the other side of it and have a little more control over, I guess, the atmosphere and be with an awesome team and learn from them. I feel honored."
As of the time of this writing, there was just one size six left of the $720 'Beso Jean' by Mary-Kate and Ashley Olsen's luxury label The Row.
On the Los Angeles shoot of her 1999 music video Heartbreaker, directed by Brett Ratner, five-time Grammy winner Mariah Carey and her late stylist Tonjua Twist allegedly created the low-rise jean trend by removing the belt line.
Many in the fashion industry, however, believe that the late Alexander McQueen invented the style in 1993 with the debut of his "Taxi Driver" collection, which featured the cheeky 'Bumster' jean.
At 5 feet 10 inches tall, Kendall flaunted her trim form in a $303 red-knit Zeynep Arcay crop top and $925 Dolce & Gabbana "Criss Cross Legging."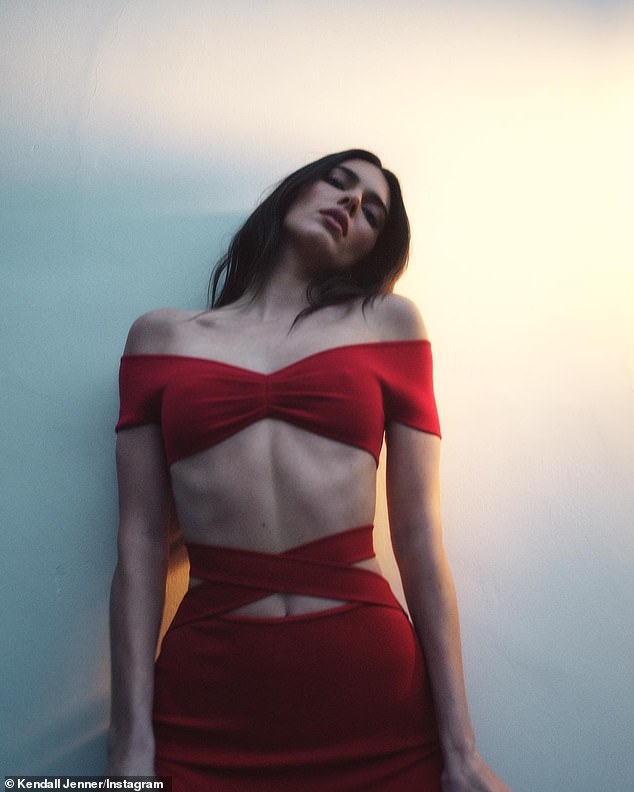 The snakeskin-print Khaite 'Jaden Coat' that Jenner wore is no longer for sale, so her fans will not be able to purchase it.
The founder of 818 Tequila, who is currently in a relationship with three-time Grammy-winning rapper Bad Bunny, also posted a photo of herself wearing a "Sienna red" $750 Chloe long-sleeve sweater.
Production on the ten episodes of the third season of Hulu's The Kardashians, which Kendall executive produces and stars in, began in September.
READ NEXT: