Kendall Jenner was shown doing pull-ups in an Instagram video posted by Alo's head trainer, Louis Chandler-Joseph.
'Bodybuilder' Kendall Jenner flaunted her impressive abs and toned legs
The founder of 818 Tequila went to the gym in the morning dressed in a cropped white tank top, black leggings, and sneakers.
Kendall proudly displayed her toned body as she stepped on a stretch band and swung herself up to the bar.
Her brown hair was pulled into a sloppy ponytail, and she wore pull-on gloves.
Over on the story thread, Chandler-Joseph penned: 'Someone's been hitting their pull ups,' and added several explosion emojis next to it.
After he posted the video, Kendall shared it again, this time with her 278 million followers.
The gorgeous woman is a recurring face on Chandler-Instagram Joseph's because she is a member of the celebrity group that trains with him.
The trainer posted a video of Kendall and her best friend, Hailey Bieber, working out together a few weeks ago.
The two models pushed each other on a workout machine, taking turns, and they were all smiles the whole time.
Chandler-Joseph added a humorous caption to the photo, writing: 'Never stop pushing your friends.'
Dating rumors between Kendall and Grammy-winning artist Bad Bunny have been circulating recently.
According to a reliable source, the two have been 'spending time together' ever since they were introduced by mutual friends a few weeks ago.
'Kendall recently started hanging out with him,' a second source revealed. 'They were introduced by friends. He moved to L.A. a few weeks ago and bought a house.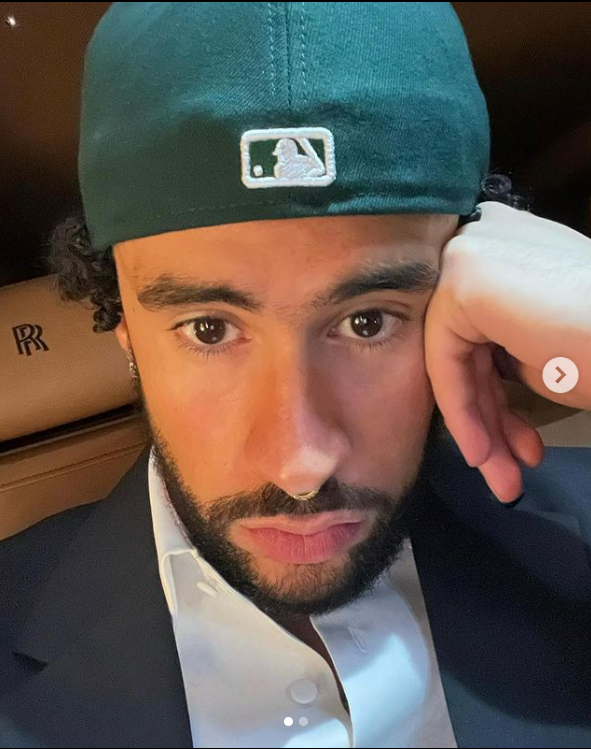 'She likes him and is having fun. He is different from guys that she dated in the past. He is very charming,' that insider added.
The rumors started when the two were seen playing "tonsil hockey" in early February, according to the gossip blog DeuxMoi.
At first, the blind item didn't name the woman who was said to have made out with the hitmaker. Instead, it just said that she was the famous model sister.
Witnesses later reported seeing Kendall making out with Bad Bunny, prompting DeuxMoi to return and claim it was she.