During the launch of Joan Collins' new book, Liz Hurley posted a rare snap of herself with her friend Joan Collins – which left their fans speechless.
A party was held to celebrate Joan's book release behind the shoulder pads, and Liz looked glamorous as she walked the red carpet.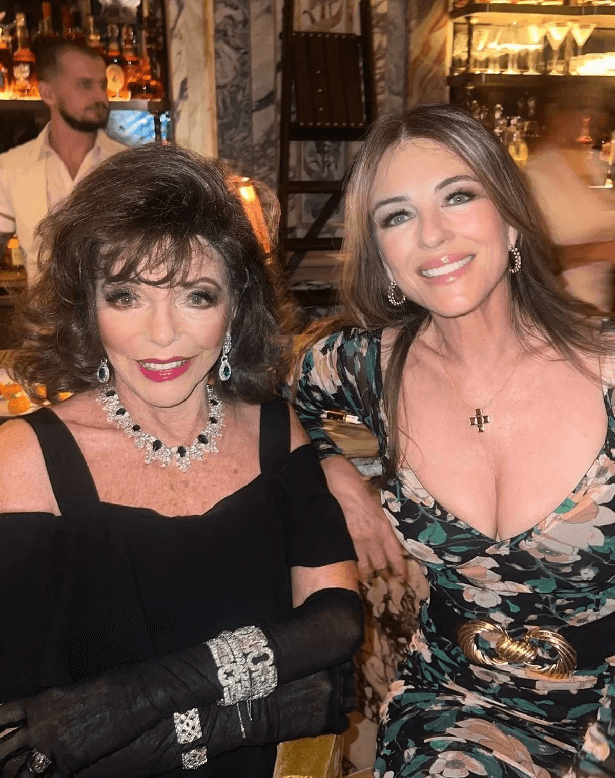 Liz shared a snap on Instagram of herself wearing a plunging floral dress with a dainty necklace while straightening her brunette hair down her back.
Joan, on the other hand, wore her signature hair and makeup look and a designer outfit complete with gloves and jewelry.
In all matching accessories, Liz looked sensational as her heavy gems stole the show at her event. Several celebs attended to celebrate her friend, with Liz sharing the sweetest caption.
She wrote: "Three cheers for the divine Joan Collins. So excited to read her memoirs Behind The Shoulder Pads."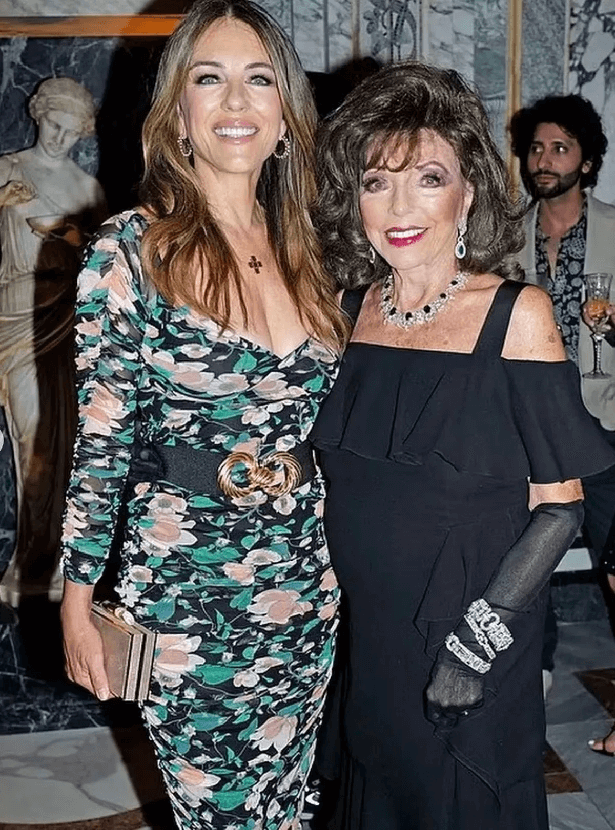 Following her post, her followers immediately flooded in to compliment her: "The most beautiful women ever."
One said: "You look amazing." Another said: "Two totally beautiful, totally hot and totally sexy ladies."
Joan also commented on the post, saying, "Three cheers for the divine Elizabeth Hurley – I could not have a better friend."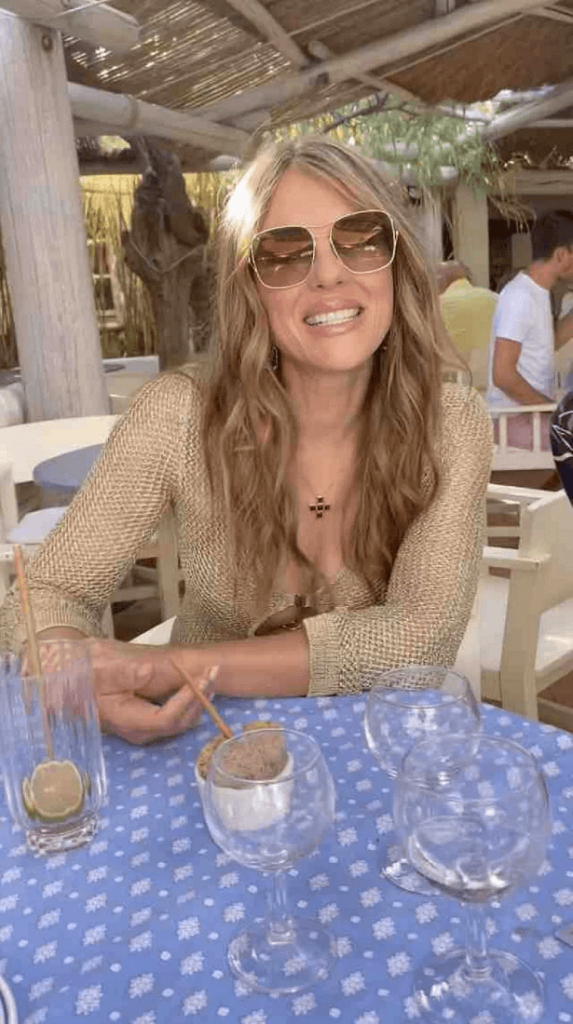 Read next :
About Elizabeth Hurley :
Elizabeth Jane Hurley (born 10 June 1965) is an English actress and model. As an actress, her best-known film roles have been as Vanessa Kensington in Austin Powers: International Man of Mystery and as the Devil in Bedazzled.
In 1994, Hurley accompanied Hugh Grant to the London premiere of Four Weddings and a Funeral in a plunging black Versace dress held together with gold safety pins, drawing immediate attention from the media.