Several teams have reportedly expressed interest in the former Red Sox ace
Several teams are keeping an eye on Chris Sale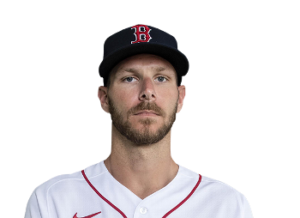 Before, Chris Sale's injuries cost him the entire year of 2020 and most of 2021. Sale began the season on the IL with a rib stress fracture and later missed the remainder of the season with a broken pinky from a comebacker and a broken wrist from a bicycle accident.
Sale has shown signs of returning to form in his limited time on the mound over the last three years, going 5-2 with a 3.17 ERA, but it's been very limited exposure, and other underlying stats like his 3.54 FIP, 1.303 WHIP, and decreased strikeout rate have also raised concerns. Nonetheless, Sale's potential cannot be overstated.
After losing Bogaerts to the Padres, Boston's chief baseball officer Chaim Bloom told The Athletic, "I actually think the trade market could be a really good route to adding impact to our club." Sale could be the first name on the chopping block.
Heyman reminds us that Sale has a complete no-trade clause, so if the Red Sox want to trade him, it must be to a team that Sale approves of, which is almost certainly a contender.
Teams are checking on Chris Sale's availability. Red Sox are not looking to trade any of their starters but view rotation as an area of depth and are at least willing to listen, and consider. Sale does have complete no trade clause so he can veto potential deals.

— Jon Heyman (@JonHeyman) December 25, 2022
Would a contending team, on the other hand, be willing to give up prospects for an aging pitcher who can't stay healthy?
Having said that, the Padres are the first team that makes sense. With the Dodgers losing several key players this offseason, the NL West has never had a hotter iron worth striking.
Other teams that could make a move for Sale include the Cardinals and the Astros. With the loss of Verlander, the Astros will undoubtedly be looking for a top-tier arm to help them defend their title. Meanwhile, the Cardinals, who have a plethora of trade chips that a rebuilding team like the Red Sox would be interested in, have just signed Willson Contreras as their next franchise backstop.
A high-end southpaw is hard to come by these days, and Sale has the potential to immediately elevate any team's rotation to the top of the league. However, with his no-trade clause complicating matters, trade partners are likely to be limited to major market competitors.