Week 19 Injury Report includes Mecole Hardman, Tyreek Hill, and Mike Williams. Please scroll down to read further details about these contributors.
NFL 19th Week Injury Report: Mecole Hardman, Tyreek Hill, and Mike Williams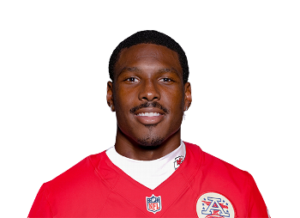 SUMMARY
Mecole Hardman
Tyreek Hill
Mike Williams
NEW ARTICLE: Week 19 NFL Injury Report: Latest news on Tua Tagovailoa, Lamar Jackson, Gus Edwards and Raheem Mostert
1. Mecole Hardman
Hardman was activated from injured reserve last week but did not play against the Raiders on Saturday. He was able to practice in a limited capacity, and he intends to participate in the playoffs.
He caught a touchdown pass in three consecutive games before being placed on injured reserve in Week 9, so if he is healthy enough to play, he will have a significant impact on the Chiefs.
2. Tyreek Hill
UPDATE (Jan. 13): Active
The Dolphins' top receiver suffered an ankle injury during Sunday's game against the Jets.
He was able to walk to the sideline, but in frustration he threw his helmet. Being active and healthy is crucial for the Dolphins' offense, which has already taken some hits this week. He has 1,687 yards on the season.
3. Mike Williams
UPDATE (Jan. 15): Mike Williams (back) will not play in Saturday's wild-card game against Jacksonville, but he could return for the divisional round if the Chargers advance.
UPDATE (Jan. 13): Mike Williams' status for Saturday's playoff game against the Jaguars is listed as questionable due to a back injury.
Despite Williams' continued absence from Thursday's practice, Ian Rapoport of NFL Network reports that the Chargers will give the wideout until game time before deciding whether or not he will play in Saturday night's 8:15 p.m. contest.
The Chargers received criticism this week for playing their entire starting lineup in a meaningless game.
Mike Williams was able to walk to the sideline, but was eventually carted off the field and had considerable difficulty walking from the locker room to the bus following the game.
The absence of any fracture on his X-rays led the medical staff to conclude that he was suffering from back spasms. If they can get it under control, he may be able to play this weekend against the Jaguars in the wild-card round.
ALSO READ: Chargers injury updates for Wild Card Round vs. Jaguars: Mike Williams, Joey Bosa
Wild Card Weekend Schedule 2023
Saturday, January 14

Seahawks (7) vs 49ers (2) – 4:30pm ET on FOX, FOX Deportes
Chargers (5) vs Jaguars (4) – 8:15pm ET on NBC, Universo and Peacock

Sunday, January 15

Dolphins (7) vs Bills (2) – 1:00pm ET on CBS, Paramount+
Giants (6) vs Vikings (3) – 4:30pm ET on FOX, FOX Deportes
Ravens (6) vs Bengals (3) – 8:15pm ET on NBC, Universo and Peacock

Monday, January 16

Cowboys (5) vs Buccaneers (4) – 8:15pm ET on ESPN/ABC, ESPN2, ESPN+, ESPN Deportes