With a strapless corset top and low-rise cut-off denim shorts, Hailey Bieber showed off her toned midriff in an off-duty model look.
In her caption, Rhode Skin's founder used an emoji of a ladybug.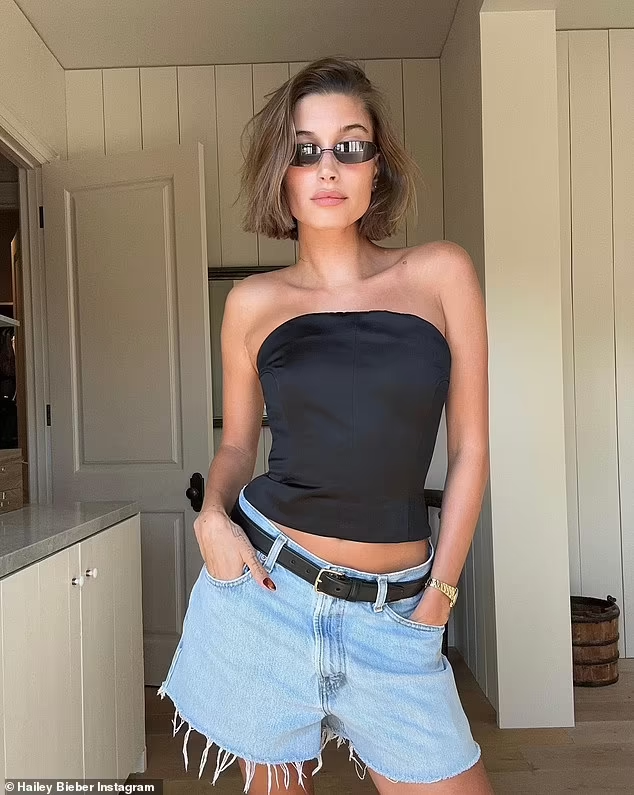 In order to accentuate the effortless look, the socialite wore tall, white socks and razor thin sunglasses.
In the first picture, she posed coolly with both hands in her shorts' pockets and cocked her hips sideways.
In the second picture of the carousel, she was shown all the way from top to bottom wearing the entire outfit.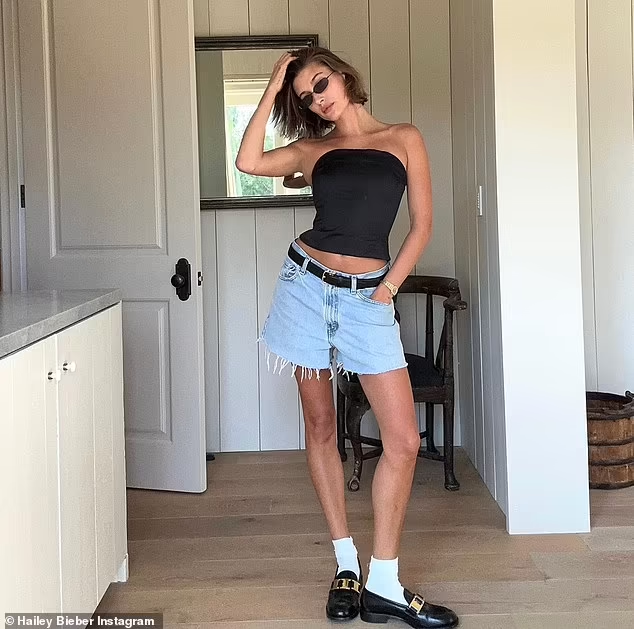 As she messed her hair with the other hand, she left her other hand in her pocket to appear unbothered and demure.
Read next : 
About Hailey Bieber : 
Hailey Rhode Bieber is an American model, media personality, and socialite. She has been featured in major ads for Guess, Ralph Lauren, and Tommy Hilfiger.