In a backless white dress, Hailey Bieber showed off her figure for her 49 million social media followers .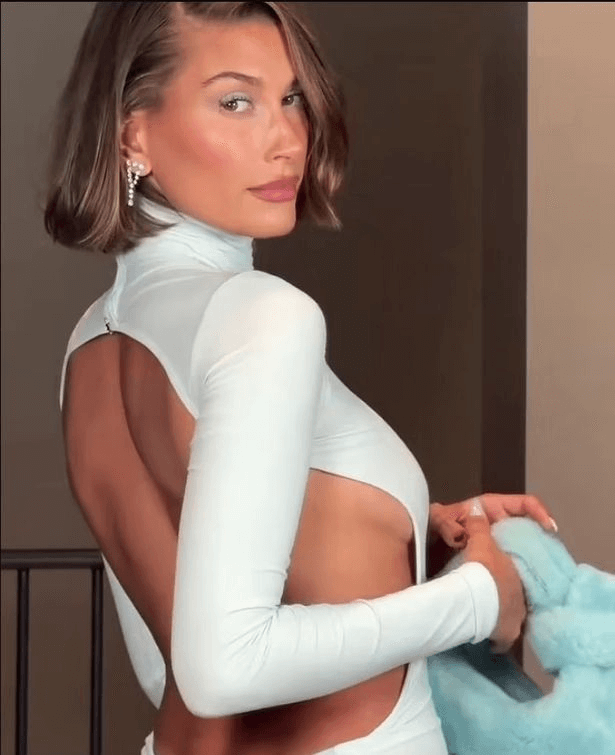 She completed her chic look with diamond earrings in the shape of a martini glass and carried a light blue purse.
She was wearing a revealing dress and had a tattoo of the French phrase couer d'Alene" on her back.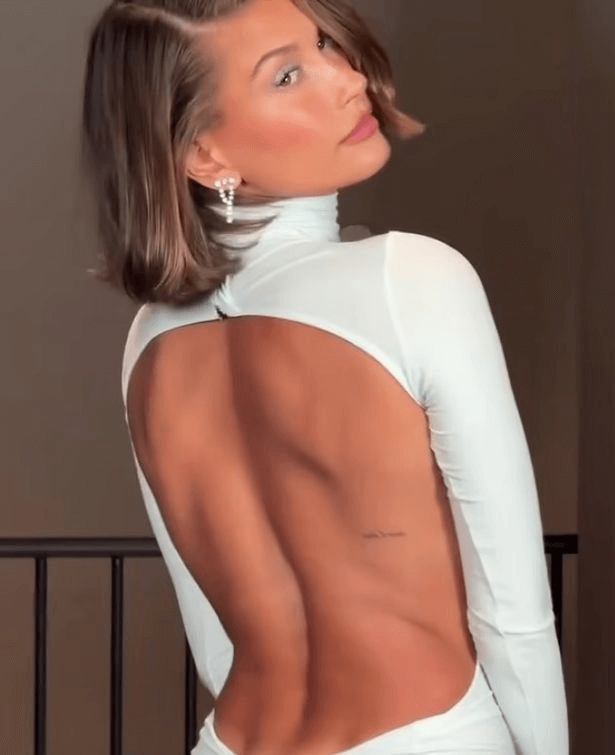 The post followed Hailey's interview with Kim on her YouTube series, Who's in my Bathroom?
'Have you ever joined the mile-high club?' A spirited game of Truth or Shot led Kim to ask Hailey.
'Yes,' Hailey responded without skipping a beat, while Kim added, 'Samesies.'
'I was gonna say I don't even need to ask you that,' Hailey said, prompting Kim to ask, 'Why don't you need to ask me that?'
Despite Hailey saying she didn't need to ask since Kim has her own private jet, Kim believed that Hailey was referring to something else.'
Kardashian joked, 'Of course you're a wh*re,' which I thought you were saying.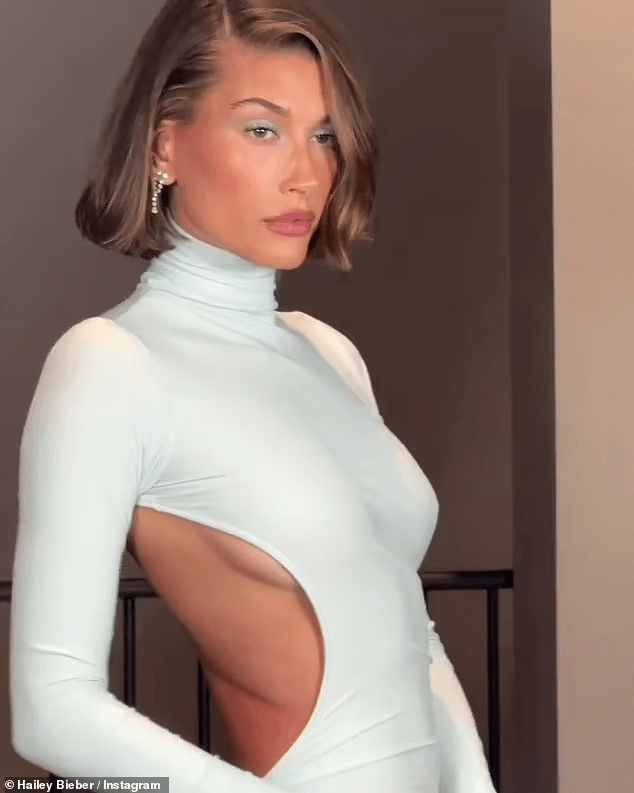 Read also : 
About Hailey Bieber : 
Hailey Rhode Bieber is an American model, media personality, and socialite. She has been featured in major ads for Guess, Ralph Lauren, and Tommy Hilfiger.