A few pictures of her and her longtime health coach Steph Watson were included in her latest Instagram post.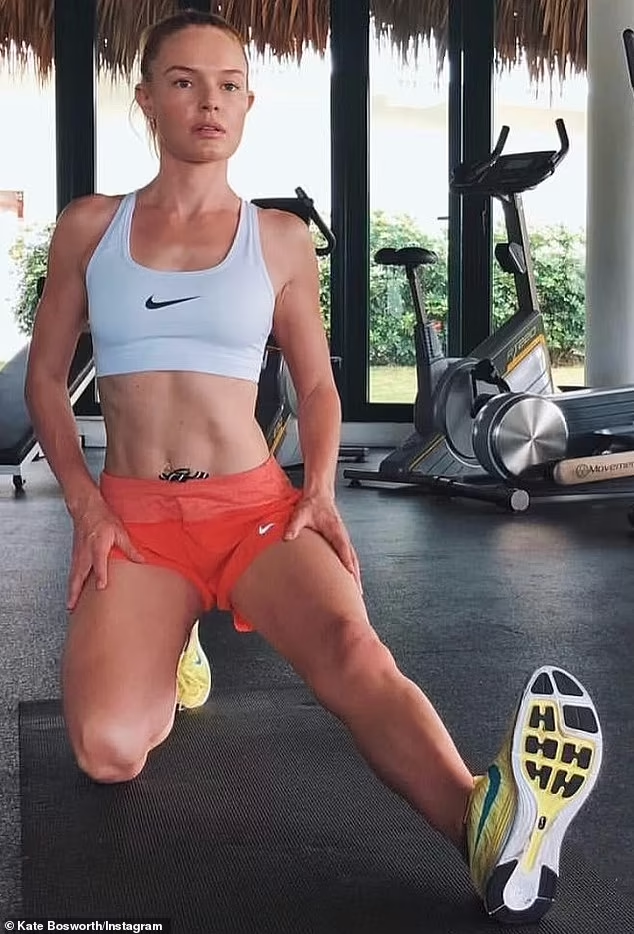 Kate's new Instagram post revealed how Steph keeps her physique taut.
Kate writes, 'Steph creates a super simple plan for me that is custom to my body, my goals, and helps me establish sustainable, long term habits,' .
'She helps me navigate all my traveling in the summer with easy food choices and a wholesome, healthy nutritional plan. *(Steph has her masters in nutrition + advocates for long-term health and gut optimization).'
Kate explained : 'Regardless of how busy I get with my chaotic schedule, she provides fun, short (but tough!) workouts to tone // sculpt in order for me to look and feel my best – no matter where I am in the world.'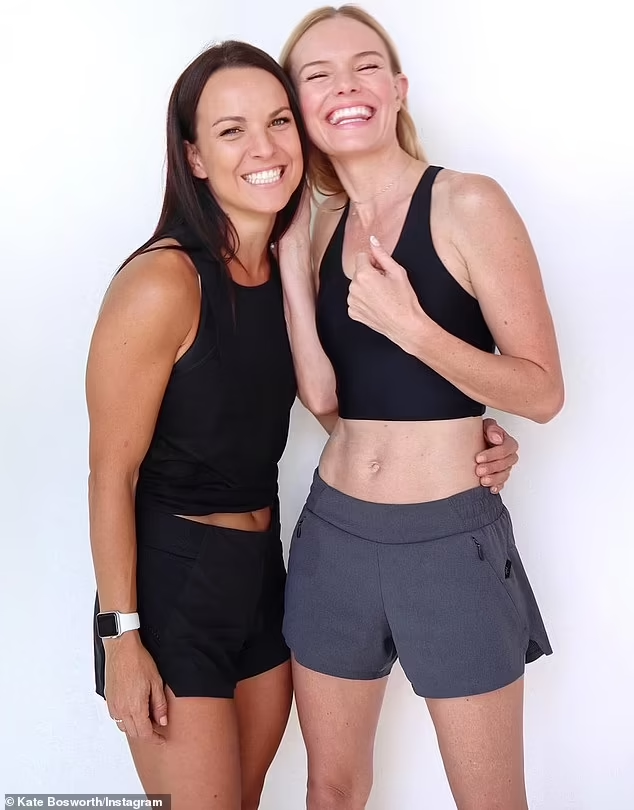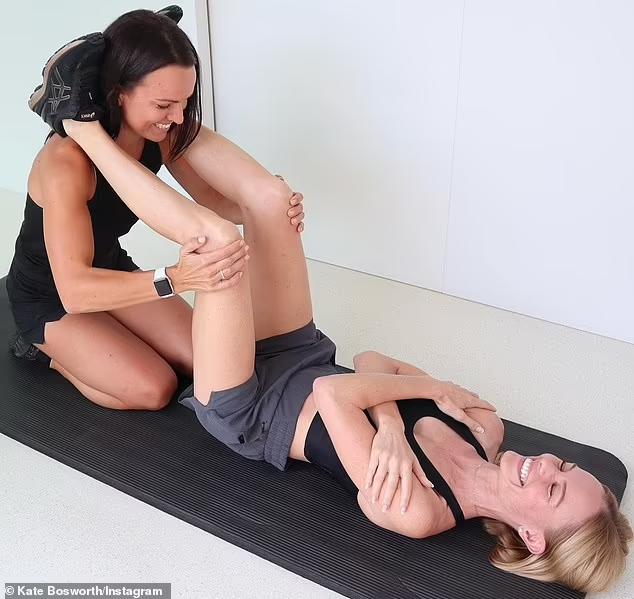 To get the requisite body and learn to surf in just three weeks, Kate engaged in a punishing fitness regimen before Blue Crush.
'Literally, that was the most intense physical experience I have ever gone through, not exaggerating. It was seven hours a day of sheer work out. [It] took four hours of surfing and an hour of weight training and an hour of either running the beach or running under the water with a rock as in the movie,' she told About.com.
'I remember at first being really gung ho. "Yes! I'm going to do this. I want a surfer's body. I want to be able to be exactly like a female surfer. I'm not gonna be this little actress trying to be a surfer. I gonna be a surfer,"' she recalled.
'Then like in the middle, my body was changing as well so it was really interesting, even the way I walked. It's almost like assuming a character in a way. I was much more muscular,' the Los Angeles native reflected.
'Then by the end I was like: "Okay, ready to stop this now. It's been enough." It was really hard. Also because I was going on to Wonderland after that, and I was playing a drug addict, so I kind of had to lose that healthy glow, so to speak.'
Read more : 
About Kate Bosworth :
Catherine Anne Bosworth is an American actress. Following minor roles in the films The Horse Whisperer and Remember the Titans, she had a leading role in the box-office hit Blue Crush