If you're having fun with MW2 and would like to obtain some free content, you've come to the right place. This guide will explain how to obtain all MW2 January 2023 Twitch drops, which include in-game exclusives.
How to get MW2 Twitch drops
You can earn Modern Warfare 2 Twitch drops in a few simple steps, but first you'll need to connect your Activision and Twitch accounts. After that, seek out a streamer who has dropped content before continuing. You won't earn anything by watching a streamer play Modern Warfare 2 without the drops feature enabled.
After you've watched for the required amount of time, go to your Twitch profile in the top right, click Drops, and then Claim on any reward that is ready to be claimed.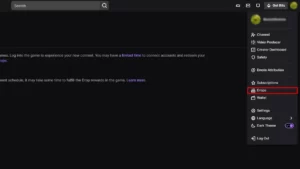 MW2 Twitch drop rewards
The rewards for a MW2 Twitch drop range from exclusive weapon blueprints to custom-designed calling cards. They are usually only available for a limited time, so act quickly when a drop goes live!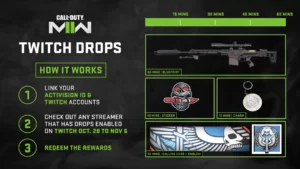 Can I use Twitch drops from MW2 in Warzone 2?
Although you must watch pros play Modern Warfare 2 to earn the rewards, you can use the double XP tokens in Warzone 2 to gain an additional XP boost, which is great if you're looking for an XP boost. There is a chance that more rewards will become available as the competitive season progresses, but for the time being, it is very simple to earn double XP tokens simply by watching.
When is the next Twitch drop?
Since the CDL has recently returned to Twitch, the next MW2 Twitch drop has not been announced. With the competitive season well underway and Season 2 just around the corner, though, the next wave of drops won't be long in coming.
That's everything you need to know about Modern Warfare 2 Twitch drops.