During the weeks leading up to her performance at the Super Bowl halftime show, Rihanna went to great lengths to hide the fact that she was expecting.
Rihanna had gone to great lengths to keep her pregnancy a secret in the days leading up to the Super Bowl game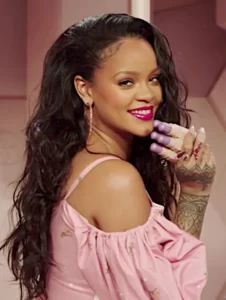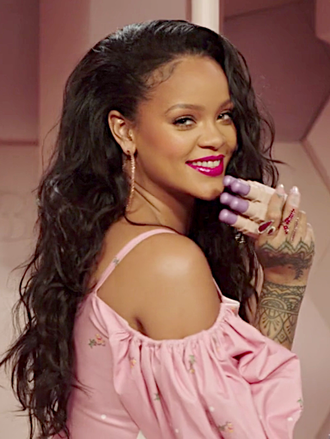 The 34-year-old singer, who had her first child nine months prior, caused a social media frenzy when she rubbed her tummy on stage in front of millions of fans around the world.
Apparently, not even her 280 dancers were aware that she was pregnant because she hid her bump under baggy clothes during rehearsals, as reported by TMZ.
The Umbrella singer wore baggy clothes to her dress rehearsals on the weekend before the show, but she didn't reveal her performance outfit until opening night.
The star did give some hints about her pregnancy before the show, but she didn't come clean until she was on stage.
When asked by CBS Sports if she would be joined on stage by any surprise guests, the singer revealed that she was: 'thinking about bringing someone' – but added: 'I'm not sure, we'll see.'
She shared the following in an interview with Apple Music:
'When you become a mom there's something that just happens where you feel like you could take on the world. You can do anything.'
'The Super Bowl is one of the biggest stages in the world, so as scary as [it is] because I haven't been on stage in seven years, there's something exhilarating about the challenge of it all.
'And it's important for me to do this this year. It's important for representation. It's important for my son to see that.'
Her first child with A$AP Rocky was born on May 13th, 2022, and he was a no-show. Neither musician has publicly revealed the name of their child, indicating that they are taking their family's growth and development seriously.