During her Sunday Super Bowl performance, Rihanna allegedly made several microphone mistakes that led Howard Stern to conclude that she did much of her performance while lip-syncing.
Howard Stern has claimed Rihanna lip-synced the majority of her Super Bowl 2023 performance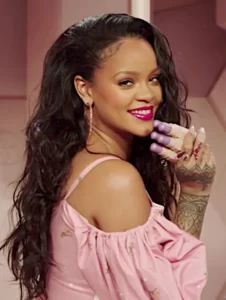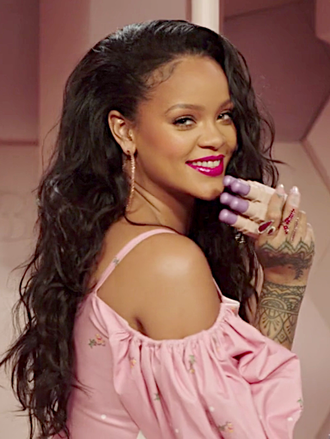 Lip-syncing was a major issue, according to Howard Stern, and he believes Rihanna did most of her Super Bowl 2023 performance with a tape.
After performing at the Super Bowl on Sunday, Rihanna shocked her audience by announcing she was expecting her second child.
In contrast, Stern, 69, told his Sirius XM audience on Monday that he thinks she mimed.
To quote what he had to say:
'You know, I don't even know why she bothered showing up. I could be wrong, but in my opinion, 85 percent of that performance was lip sync.
'Well, the big giveaway might be when she puts the microphone down by her knees and her lips aren't moving and the other voices are going,'
In regards to whether or not Rihanna sang the entire time, co-host Robin Quivers said she 'couldn't be sure'.
Then Stern continued: 'I had a theory, Rihanna was not lip-syncing, but she put the microphone near her vag*na so the new baby could sing. The baby was singing backup.'
This will be her first live television performance since the 2018 Grammy Awards, when she sang "Wild Thoughts" with DJ Khaled.
Rihanna kicked off the show by performing B**** Better Have My Money from atop a platform high above the field. She was wearing a loose-fitting scarlet jumpsuit that effectively hid her curves.
The singer completed his ensemble with a pair of chunky, red sneakers. She was suspended above the field before the stage descended and she joined a troupe of all-white dancers.
She did not go overboard with her dancing, instead relying on her backup dancers to cover for her.
During her 12-song set, Rihanna only played her most popular songs and didn't unveil any new material. As she moved into Where Have You Been, the crowd went wild, and then she launched into her smash hit Only Girl (In The World).
We Found Love, Rude Boy, and her breakout hit Work followed, though the latter omitted collaborator Drake. Wild Thoughts and Pour It Up followed.
The singer/songwriter chose some controversial songs to perform, including a snippet of her verse from Kanye West's All Of The Lights and a segment of Jay-Run Z's This Town, the original version of which also featured West.
The final two songs of Rihanna's set were Umbrella and Diamonds.
She gambled that her fans would be happy to see her even without the pyrotechnics of recent Super Bowl halftime performances.