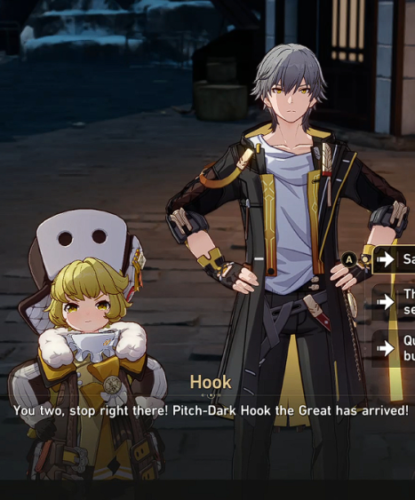 One of the requirements for completing the Old Foreman's Treasure quest in Honkai: Star Rail is figuring out who stole the vein detector.
Honkai: Star Rail Guide – Who stole the vein detector? (Old Foreman's Treasure)
There are four possible candidates for the thief, and in this case, the person who is guilty will lie while the others will tell the truth.
In some ways, you don't even need to bother with the logic part. When speaking with the four candidates, the cook will exhibit the most suspicious behavior. During interrogation, however, the cook will accuse the helper, the helper will plead innocent, the merchant will accuse the cook, and the tailor will plead innocent.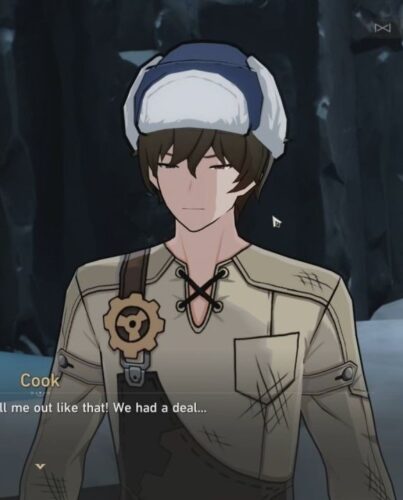 As a result, the cook is the thief. If you choose him, you'll have to track him down and catch him before he sells the vein detector to Sampo. You will get it back, but it will be broken. Sampo will advise you to go to Balaway in Boulder Town to see if it can be fixed. Claim you're willing to sell it, then tell your "boss" Hook it's time to go once you figure out what's wrong. Return to Fersman, who is still recovering at Natasha's office, and the quest will be completed.
Now that you've identified the Thief in Honkai: Star Rail, go and complete the mission to earn 6 Adventure Logs, 60 Stellar Jades, 200 Shields, 350 Trailblaze EXP, and 20,000 Credits.
About Honkai: Star Rail
Developed and published by HoYoverse, Honkai: Star Rail is a free-to-play 3D role-playing video game. It's the fourth entry in the Honkai series and features new characters as well as reimagined versions of those seen in Honkai Impact 3.
Related: