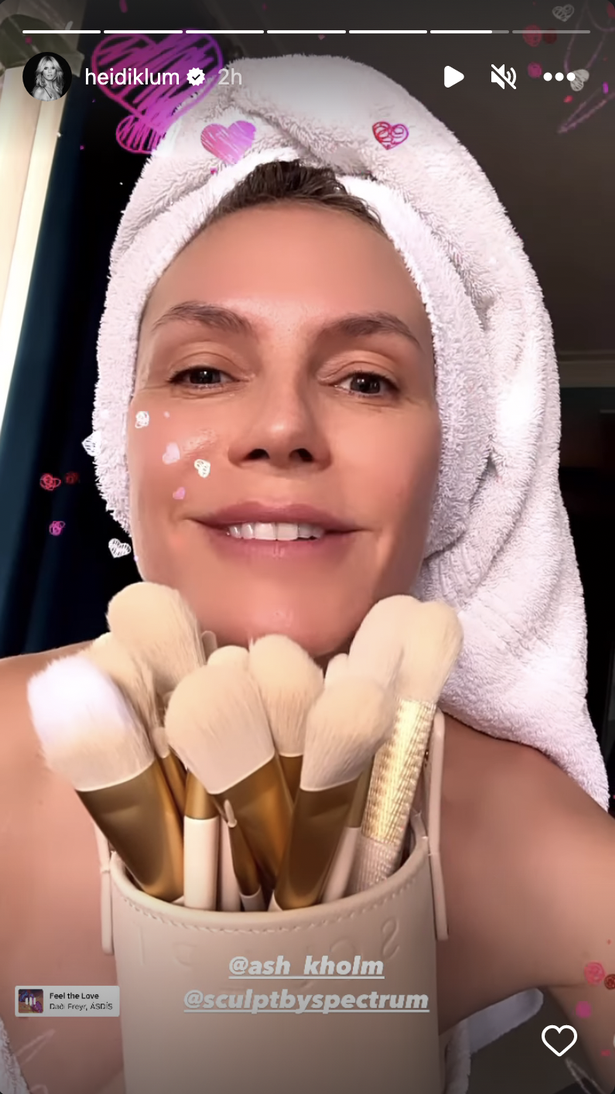 America's Got Talent judge had fans in a frenzy as she prepared for her day in nothing but a skimpy towel, laying herself bare for the camera in an intimate snap.
Heidi Klum appears in a racy snaps wearing nothing but a tiny towel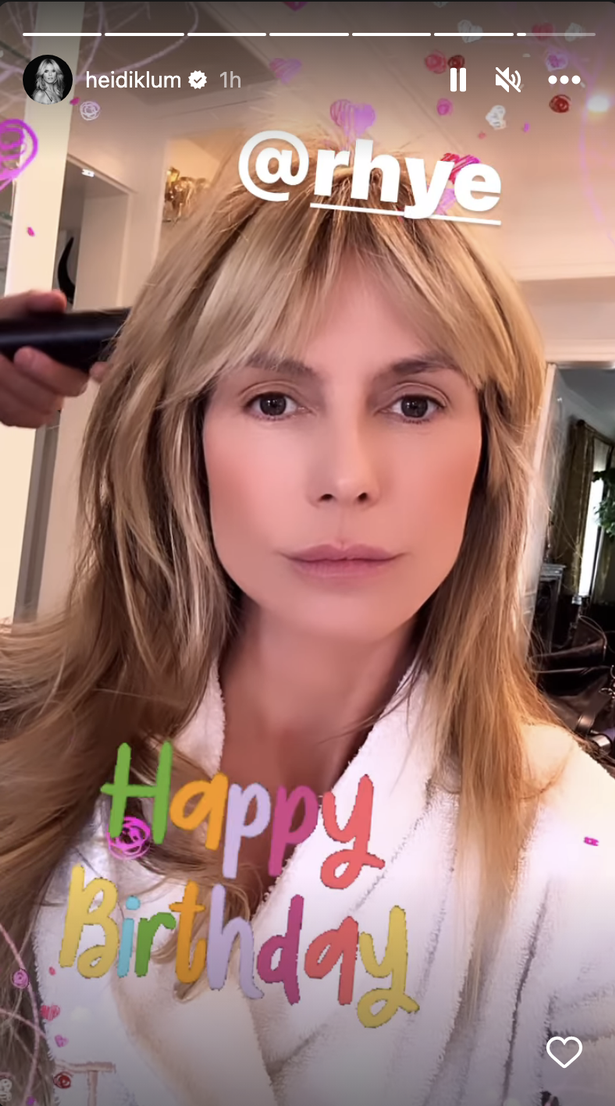 The 49-year-old wrapped herself in a tiny towel for an impromptu Instagram photoshoot, tying the fabric around her bust and flaunting her toned arms and shoulders for the camera.
Heidi tucked her brunette hair into another towel, expertly tied atop her dripping wet hair, and clutched a pot of make-up brushes to her chin as she prepared for the day.
The America's Got Talent judge stripped down in the photo, applying just a hint of pink gloss to her lips and leaving her eyes bare as she prepared to apply makeup.
In yet another stunning Instagram Story photo. Heidi wrapped herself in a towelling robe while someone off-camera straightened her amazing hair.
Heidi embraced her full fringe and waist-length tresses, which were styled into sleek waves and were woven with golden blonde highlights.
It's no wonder that many of her admirers have descended upon the comments section to gush over her attractiveness; some have even dubbed her "MILK."
It comes after the model went topless in a tiny pair of black knickers and donned a pair of fluffy bunny ears for an Easter-themed shoot.
Heidi clutched her arms to her bare chest, bending over slightly at the waist and closing her eyes as she pulled a pout for her admirers.
The actress embraced the golden Los Angeles sun as she posed beside a swimming pool, letting her long, dripping wet tresses cascade down her bare back.
She has previously described herself as a "nudist" and stated that she "grew up going to nude beaches."
Heidi admitted in an interview with Ocean Drive Magazine: "I grew up going to nude beaches with my parents, so I'm a nudist.
"I have no problems with nudity at all. I'm very free. When I go to the beach, it's in a very remote place where there are not a lot of people, and I like to go topless."
She gushed: "Everyone should do what they want to do, [even] thigh-high stockings and a garter belt that shows a little bit when you sit at the dinner table.
"I don't think that's vulgar. I feel comfortable and don't care if someone sees my nipples necessarily—it's okay to see the nipple!"
READ ALSO: